Properties with floor plans
Apartments for rent in Morocco Cluster
Last updated date:

Wed, 05 Oct 2022 15:05:44 GMT
20000 to 36000

AED

yearly
I-13, Morocco Cluster, International City, Dubai

Apartment

Large Studio | Bright | without Balcony | Ready to move

Morocco Cluster, International City, Dubai

Apartment

For RENT, Morocco Cluster | Studio Available

I-06, Morocco Cluster, International City, Dubai

Apartment

** STUDIO IN MOROCCO CLUSTER - ONLY AED 21000 **

I-09, Morocco Cluster, International City, Dubai

Apartment

STUDIO WITH BALCONY | I BUILDING | MOROCCO CLUSTER

J-04, Morocco Cluster, International City, Dubai

Apartment

Specious Studio! Morocco Cluster! Ready to Move

I-01, Morocco Cluster, International City, Dubai

Apartment

STUDIO WITH BALCONY INTERNATIONAL CITY 21000

Morocco Cluster, International City, Dubai

Apartment

HOT Deal 1bhk for rent in morocco cluster

Morocco Cluster, International City, Dubai

Apartment

Desirable Location | Affordable | Energy- efficient | Spacious Layout Studio

I-14, Morocco Cluster, International City, Dubai

Apartment

1 Beroom | Morocco Cluster | 28K

I-03, Morocco Cluster, International City, Dubai

Apartment

950 Sqft | With Balcony | Large 1 Bedroom | Roundabout Building

I-11, Morocco Cluster, International City, Dubai

Apartment

Morocco Cluster Vacant Fully Furnished Studio | Close to Buss Stop | 24k by 12 Cheqs

Morocco Cluster, International City, Dubai

Apartment

Fully Furnished Studio for rent 2300pm in Morocco/Greece cluster, International city Dubai

G-02, Morocco Cluster, International City, Dubai

Apartment

MULTIPLE UNITS AVAILABLE | STUDIO WITH BALCONY @ 23K

I-10, Morocco Cluster, International City, Dubai

Apartment

Studio Apartment in Morocco Cluster , International City, Dubai

Morocco Cluster, International City, Dubai

Apartment

One Bedroom with Balcony! Parking Free! Monthly 3000

Morocco Cluster, International City, Dubai

Apartment

1BHK For Rent Morocco Cluster

I-15, Morocco Cluster, International City, Dubai

Apartment

CHEAPEST ONE BEDROOM IN INTERNATIONAL CITY, AED 28,000 by 1 Cheque

I-03, Morocco Cluster, International City, Dubai

Apartment

Large one bedroom with balcony for rent 30k

J-03, Morocco Cluster, International City, Dubai

Apartment

Cheapest Offer! One Bedroom Double Balcony in Morocco Cluster

Morocco Cluster, International City, Dubai

Apartment

STUDIO WITH BALCONY AVAILABE FOR RENT IN MOROCCO CLUSTER ONLY FAMILY

I-08, Morocco Cluster, International City, Dubai

Apartment

FURNISHED 1-BHK AVAILABLE FOR RENT IN MORROCO CLUSTER

I-02, Morocco Cluster, International City, Dubai

Apartment

SPECIOUS ONE BEDROOM || MOROCCO CLUSTER

Morocco Cluster, International City, Dubai

Apartment

1BHK with balcony in Morocco cluster Rent 32000 by 4 payments.

I-03, Morocco Cluster, International City, Dubai

Apartment

Large Apartment with Balcony
Popular Studio & Bedroom Searches for Apartment Rentals in Morocco Cluster
Find homes by commute time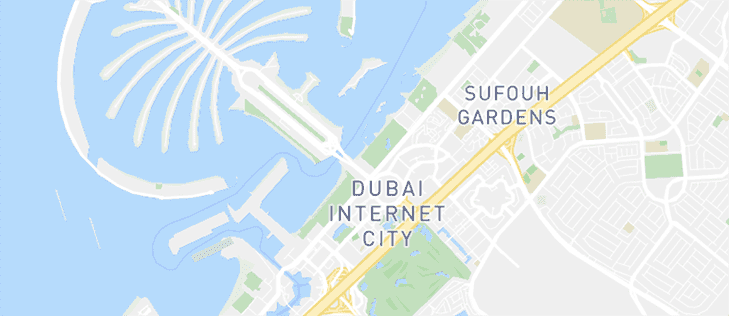 See Listings on the Map
Explore the area
Be the first to hear about new properties
Short Term Apartment Rentals in

Morocco Cluster
Renting an Apartment in Morocco Cluster
International City is the only themed residential locality of Dubai that features a plethora of residential options that are very economical to rent. The Morocco Cluster here is one such themed district that features affordable flats to the residents of Dubai. Featuring the unique Moroccan-styled residencies, the mid-rise buildings feature one of the most attractive properties for rent in International City. The apartments for rent in Morocco Cluster are designed to infuse a sense of light and space. These flats are set in sand coloured buildings featuring four to five floors and lush green landscaped areas.
Types of Apartments in Morocco Cluster
The flats available for rent here never compromise on quality. Although they are affordable and feature very economical rental tags, they still come with all the amenities and services you would expect from a good residential community in Dubai. The apartments for rent in Morocco Cluster come in various sizes. People interested in these real estate units can choose from studios and 1-bedroom apartments. The studio apartments in Morocco Cluster are one of the most affordable properties for rent in Dubai, and are very popular among professionals living in Dubai. The 1-bedroom apartments in Morocco Cluster are popular among smaller families. The 1-bedroom apartments for rent in Morocco Cluster are spacious and in some instances, better than the studio apartments here in terms of rent.
Sale Price Trends for Apartments in Morocco Cluster
Although these units are away from the city centre, they have all the needed retail and recreational areas within the International City. The studio apartments here have rents starting from AED 25,000. The spacious and well developed 1-bedroom apartments in Morocco Cluster can be rented out at prices starting from AED 35,000. These rents can go as high as AED 40,000 per annum, but the 1-bedroom apartment you get in this price will have quality furnishings and spacious living areas.
Highlights of Morocco Cluster
The residential units in International City come complete with landscaped gardens and quality entertainment destinations. If one were to consider these amenities and compare them with the apartment rents here, one would rent units here without giving it a second thought. But we still think that you get informed about the life in International City before you rent apartments in Morocco Cluster. There are also many schools and restaurants here. Morocco Cluster apartments for rent are enhanced with ample parking spaces and localities such as Al Warqaa and Al Warsan are also nearby.