Properties with floor plans
Apartments for rent in Greece Cluster
Last updated date:

Mon, 03 Oct 2022 17:19:55 GMT
19000 to 32000

AED

yearly
L-11, Greece Cluster, International City, Dubai

Apartment

INTERNATIONAL CITY STUDIO LARGE SIZE WITH BALCONY FOR RENT GREECE CLUSTER

K-16, Greece Cluster, International City, Dubai

Apartment

STUDIO WITH BALCONY AVAILABLE IN GREECE CLUSTER YEARLY RENT 20000/-

Greece Cluster, International City, Dubai

Apartment

SPEACIOUS 1 Bedroom Apartment For Rent In Greece Cluster

L-04, Greece Cluster, International City, Dubai

Apartment

Studio For Rent ready to move Greece Cluster 21K

Greece Cluster, International City, Dubai

Apartment

Studio With Balcony Ready To Move

L-12, Greece Cluster, International City, Dubai

Apartment

STUDIO | BALCONY | K BUILDING | HIGH FLOOR | GREECE CLUSTER

Greece Cluster, International City, Dubai

Apartment

Spacious 1 B/R With Balcony For Rent@31k In Greece Cluster International city

K-05, Greece Cluster, International City, Dubai

Apartment

hot deal studio for rent in GREECE Cluster 21K/4

Greece Cluster, International City, Dubai

Apartment

GRAB THIS OPPORTUNITY !! STUDIO WITH BALCONY IN GREECE CLUTSER JUST 21000

K-05, Greece Cluster, International City, Dubai

Apartment

HOT OFFER|CHEAPEST STUDIO WITH BALCONY IN GREECE CLUSTER

Greece Cluster, International City, Dubai

Apartment

Spacious Studio | For Family | Well Maintained

K-05, Greece Cluster, International City, Dubai

Apartment

GOOD PRICE 29K FOR 1 CHEQUE SPACIOUS ONE BEDROOM GREECE K BUILDING

K-08, Greece Cluster, International City, Dubai

Apartment

SPEACIOUS ! STUDIO AVALIBLE GREECE CLUSTER WITH BALCONY

Greece Cluster, International City, Dubai

Apartment

Hot Deal!!Studio for rent in Greece Cluster. . . . . . . . . . . . . . . . . . . . . .

Greece Cluster, International City, Dubai

Apartment

Exclusive Studio with Balcony in Greece Cluster

Greece Cluster, International City, Dubai

Apartment

Neat and clean Studio for rent in Greece cluster

Greece Cluster, International City, Dubai

Apartment

1 BHK IN GREECE CLUSTER AVAILABLE FOR RENT

L-11, Greece Cluster, International City, Dubai

Apartment

Hot offer one bed room with balcony in Greece cluster

Greece Cluster, International City, Dubai

Apartment

Amazing Offer Very Spacious Studio Flat For Rent in Greece Cluster.

Greece Cluster, International City, Dubai

Apartment

STUNNING STUDIO WITHOUT BALCONY IN GREECE CLUSTER

K-01, Greece Cluster, International City, Dubai

Apartment

** Amazing 1 Bedroom for Rent in Greece Cluster **

Greece Cluster, International City, Dubai

Apartment

studio with balcony net and clean ready to move

K-16, Greece Cluster, International City, Dubai

Apartment

Ready to move in | Studio with Balcony is for Rent |Greece cluster

Greece Cluster, International City, Dubai

Apartment

Open view! One Bedroom With Large Balcony in Greece Cluster
Find homes by commute time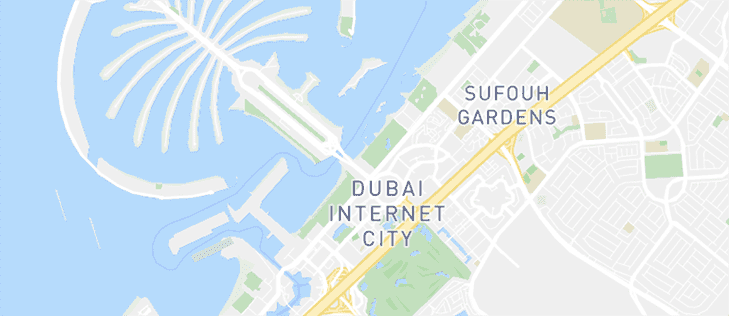 See Listings on the Map
Explore the area
Be the first to hear about new properties
Short Term Apartment Rentals in

Greece Cluster
Renting an Apartment in Greece Cluster
Designed to offer the best lifestyle in International City, the Greece Cluster offers residential units that have retail outlets in close proximity. The development offers a Greek environment in Dubai and features traditional Greek decorative elements such as Doric columns, attractive balconies, tiled roofs, symmetrically placed windows and white painted walls. All these features remind the residents of the quaint homes that dot the Grecian countryside. Apartments for rent in Greece Cluster also have some really nice restaurants, recreational facilities within walking distance and neighbour the Al Warqaa area of Dubai.
Types of apartments in Greece Cluster
Located on the edge of the exotic Persian Cluster in International City, the apartments for rent in Greece Cluster are housed close to the outer perimeter of the Lake District. This unique development closely neighbours the Emirates Road which keeps its residents within easy access to the other parts of Dubai. The apartments in Greece Cluster feature studio apartments, 1-bedroom apartments and 2-bedroom apartments. These real estate units are spacious and comfortable to live in and are properly air-conditioned. There is a seamless supply of basic utilities such as water, gas, electricity, telecommunication and internet. All the flats offered in Greece Cluster feature affordable rents and are highly popular among expats from Middle Eastern and South Asian countries.
Rent Price Trends of Apartments in Greece Cluster
The residential area is developed on a prime piece of land in International City that keeps it within proximity to the Central District. The Central District in International City houses retail and trade venues along with top hotels and well frequented exhibition centres. Despite all these benefits, all apartments in Greece Cluster are affordable. The studio apartments here feature rents starting from AED 23,000. The 1-bedroom apartments for rent in Greece Cluster have prices starting at AED 33.000 which can go as high as AED 40,000. The residential units here are set in a serene environment and are far away from the hustle and bustle of the city.
Highlights of Greece Cluster
Couples looking for affordable places in Dubai find Greece Cluster apartments for rent one of the most attractive properties for rent in International City and this too is for a reason. The features and amenities offered in Greece Cluster are similar to those offered in the good localities of Dubai. Residents of the flats here also get to enjoy many traditional dishes from various cultures due to the diversity International City enjoys. There is also the Dragon Mart in International City that can offer you the best of Chinese products at reduced prices. All these features make these units one of the most inhabited properties for rent in Dubai.