Apartments for rent in England Cluster
Last updated date:

Thu, 29 Sep 2022 04:41:20 GMT
19998 to 34000

AED

yearly
X-01, England Cluster, International City, Dubai

Apartment

BUDGET FRIENDLY STUDIO | BEST PRICE | ENGLAND CLUSTER

X-18, England Cluster, International City, Dubai

Apartment

** Amazing Studio for Rent in England Cluster **

Y-01, England Cluster, International City, Dubai

Apartment

** Amazing 1 Bedroom for Rent in England Cluster **

Y-04, England Cluster, International City, Dubai

Apartment

NEAT AND CLEAN | STUDIO WITH BALCONY | X BUILDING | ENGLAND CLUSTER

Z-03, England Cluster, International City, Dubai

Apartment

STUDIO WITH BALCONY | FREE PARKING | X BUILDING | ENGLAND CLUSTER

Y-23, England Cluster, International City, Dubai

Apartment

Captivating | Reasonably Priced | Spacious Layout 1BR | Huge Balcony | Perfect for Families

X-10, England Cluster, International City, Dubai

Apartment

X BLOCK WITH BALCONY STUDIO FOR RENT IN ENGLAND CLUSTER RENT 22000 BY 4 CHEQUES

X-09, England Cluster, International City, Dubai

Apartment

International City England X Cluster fully furnish studio with balcony For rent AED 23k by 4 cheqs

X-09, England Cluster, International City, Dubai

Apartment

Fully Furnished Studio Apartment with Balcony neat & Clean in England Cluster

X-09, England Cluster, International City, Dubai

Apartment

FURNISHED STUDIO WITH BALCONY FOR RENT IN ENGLAND CLUSTER BLOCK X

X-10, England Cluster, International City, Dubai

Apartment

NEAR TO BUS STOP|SPACIOUS STUDIO WITH BALCONY IN ENGLAND CLUSTER

X-22, England Cluster, International City, Dubai

Apartment

NEAT AND CLEAN 1 BAD ROOM IN ENGLAND CLUSTER X BLOCK

Z-02, England Cluster, International City, Dubai

Apartment

Ready to move one bed room with balcony Z block England cluster.

X-17, England Cluster, International City, Dubai

Apartment

Studio with Balcony roundabout view best location

X-09, England Cluster, International City, Dubai

Apartment

Fully Furnished Studio in England Cluster Ready to move-in

X-09, England Cluster, International City, Dubai

Apartment

STUDIO FOR RENT WITH BALCONY FULLY FURNISHED

X-12, England Cluster, International City, Dubai

Apartment

Studio Apartment for Rent,With balcony

X-10, England Cluster, International City, Dubai

Apartment

Vacant | Spacious Studio | Balcony | Family Only

Z-02, England Cluster, International City, Dubai

Apartment

2500 PER MONTH | FURNISHED STUDIO WITH BALCONY IN ENGLAND CLUSTER

Y-24, England Cluster, International City, Dubai

Apartment

Fully Furnished Studio For Rent| With Balcony

England Cluster, International City, Dubai

Apartment

SPACIOUS 1 BHK FOR RENT

X-01, England Cluster, International City, Dubai

Apartment

1 BED ROOM FOR RENT IN ENGLAND CLUSTER X - WITH BALCONY -

X-19, England Cluster, International City, Dubai

Apartment

One Bedroom For Rent England Cluster Near to Bus Stop & Dragon Mart Neat And Clean Ready to move in

X-09, England Cluster, International City, Dubai

Apartment

England Cluster Building X 09 Studio with Balcony Ready to Move-in
Find homes by commute time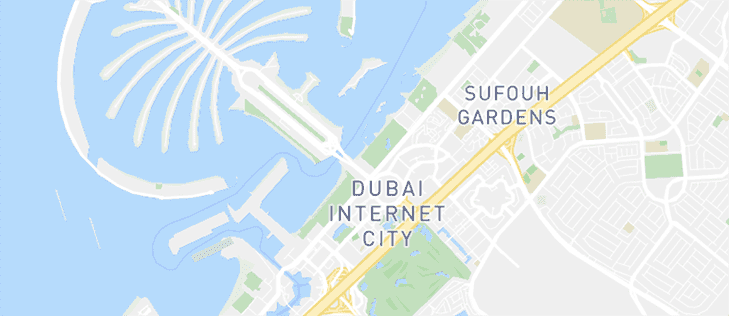 See Listings on the Map
Explore the area
Be the first to hear about new properties
Short Term Apartment Rentals in

England Cluster
Popular Studio & Bedroom Searches for Apartment Rentals in England Cluster
Renting an Apartment in England Cluster
Inspiring a true feeling of the British Islands is the England Cluster in International City. Featuring two, residential buildings comprising three and four floors, this development is considered a prime reflection of the 18th and 19th-century architectural styles that were prevalent in England. The buildings here feature red triangular roofs, high arches, attractive pointed windows and vintage brick chimneys that give a quaint feeling of being in England. Among all the other properties for rent in International City, the England Cluster is the most sought-after residential development in the locality.
Types of apartments in England Cluster
Featuring the exquisite architectural designs of the Victorian and Revivalist eras of England, this residential cluster offers apartments in various sizes. There are studio, 1-bed and 2-bedroom apartments for rent in England Cluster. These apartments are spacious and airy and feature attractive views of the locality from their windows. The studio apartments in England Cluster are rented out by professionals looking for affordable residencies in Dubai. The spacious 1-bedroom apartments in England Cluster are very popular among small families whereas the 2-bedroom apartments here are rented out by families with small children.
Rent Price Trends of Apartments in England Cluster
The residential offerings of the England Cluster come complete with shops fronts on the ground floor. These retail units range 420 sq. ft to 1,300 sq. ft in size and they truly add to the environment of the old English community lifestyle as well. Rents of studios in England Cluster starts from AED 25,000 and go as high as AED 30,000. The 1-bed apartments for rent in England Cluster come at around AED 36,000 per year in rent. These units are well furnished and air-conditioned. The International City is a part of the Al Warsan region of Dubai and is in close proximity to the Dubai International Airport. The apartments for rent in England Cluster are located among the beautifully landscaped gardens that are sprinkled with sparkling fountains.
Highlights of England Cluster
The residential district that is complemented with retails outlets, amphitheaters, quality restaurants and recreational facilities features everything you need to live a comfortable life in Dubai. The community amenities of England Cluster apartments for rent include educational institutes, post offices and hospitals. Each apartment here has dependable telecommunication, electrical and water supply. There are also ample parking facilities, making this a place that provides you with all the benefits of living in International City. The Dragon Mart is just a short drive away from the England Cluster and here residents can find nearly all of the Chinese products that Dubai imports. It is due to all these amenities that the flats in England Cluster are considered among the best properties for rent in Dubai.