Apartments for rent in China Cluster
Last updated date:

Tue, 16 Aug 2022 14:51:14 GMT
21999 to 50999

AED

yearly
Armitage Building, China Cluster, International City, Dubai

Apartment

Studio with Large Balcony in Armitage

E-05, China Cluster, International City, Dubai

Apartment

Studio with balcony | ready to move | china cluster

Armitage Building, China Cluster, International City, Dubai

Apartment

One Bedroom Ready to Move in Armitage

China Cluster, International City, Dubai

Apartment

ONE BEDROOM HALL WITH BALCONY IN CHINA CLUSTER , INTERNATIONAL CITY , DUBAI

China Cluster, International City, Dubai

Apartment

STUDIO FOR REANT IN CHINA CLUSTER

China Cluster, International City, Dubai

Apartment

ONE BEDROOM FOR RENT IN CHINA CLUSTER

E-05, China Cluster, International City, Dubai

Apartment

1BHK + BALCONY VIEW UNFURNISHED - READY TO MOVE IN

F-08, China Cluster, International City, Dubai

Apartment

1BHK FOR RENT IN CHINA CLUSTER WITH BALCONY

China Cluster, International City, Dubai

Apartment

Upgraded with Balcony | Vacant for Families Only

China Cluster, International City, Dubai

Apartment

READY TO MOVE | FAMILY BUILDING | ROUND ABOUT VIEW

China Cluster, International City, Dubai

Apartment

LARGE STUDIO WITH BALCONY CHINA CLUSTER 23000/4PAYMENTS

China Cluster, International City, Dubai

Apartment

studio for rent china near to dragon mart

China Cluster, International City, Dubai

Apartment

CHILLER FREE 2 BHK | FREE MAINTENANCE | 1 MONTH FREE

Armitage Building, China Cluster, International City, Dubai

Apartment

Excellent Studio Opposite Dragon Mart

F-08, China Cluster, International City, Dubai

Apartment

1 MONTH FREE | MAINTENANCE FREE | STUDIO WITH BALCONY FOR RENT

F-08, China Cluster, International City, Dubai

Apartment

Nice and Clean Studio Apartment in China Cluster

China Cluster, International City, Dubai

Apartment

STUDIO WITH BALCONY FOR RENT IN CHINA CLUSTER || C14

E-05, China Cluster, International City, Dubai

Apartment

Family Building! 1 Bedroom with Balcony! China Cluster! Near Dragon Mart

F-08, China Cluster, International City, Dubai

Apartment

Studio With Balcony For Rent In China Cluster

China Cluster, International City, Dubai

Apartment

amazing studio for rent china near to dragon mart

China Cluster, International City, Dubai

Apartment

Ready To Move In Studio With Balcony For Rent In China Cluster ( CALL NOW ) =06

China Cluster, International City, Dubai

Apartment

Furnished studio with balcony for rent in China

China Cluster, International City, Dubai

Apartment

Fully furnished studio & 1bhk China cluster ready to monthly payment chq 3500 12chq unfurnished 24k 4 chq hurry up

China Cluster, International City, Dubai

Apartment

ONE BEDROOM AVAILABLE IN CHINA CLUSTER WITH BALCONY FOR RENT IN 32,000/YEARLY
Find homes by commute time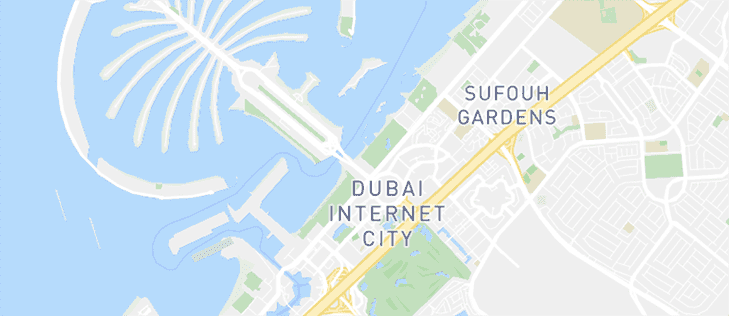 See Listings on the Map
Explore the area
Be the first to hear about new properties
Short Term Apartment Rentals in

China Cluster
Renting an Apartment in China Cluster
Located in a prime area in the International City, the China Cluster is a true testament to a quality lifestyle in an affordable setting. The entire locality of International City is a place where people of varied nationalities, languages and cultures live together in peace and harmony. It is this very environment that is available in the apartments in China Cluster and this unique ambiance is precisely what gives Dubai its contemporary, cosmopolitan air. The locality is neighboured by areas such as Al Warqa and Warsan 2. The apartments for rent in China Cluster feature high-quality furnishings and are really convenient to live in. The International City is developed with the sole purpose of providing thousands of people with a unique affordable living experience that never compromises on quality. Since this locality is located on the suburbs of Dubai and is near to the airport, we recommend that you know about the life in International City before renting apartments here.
Types of Apartments in China Cluster
International City is divided into nine unique residential districts. These feature low-rise blocks housing studio, 1-bedroom and 2-bedroom apartments and the China Cluster is one of the best among them. Just like the rest of the flats offered in the various districts of International City, the China Cluster offers its residents studio apartments, 1-bedroom flats and the spacious 2-bedroom units. The studio apartments in China Cluster are amongst the most popular residential offerings of this development. The 1-bedroom and 2-bedroom apartments for rent in China Cluster are preferred by families or groups of singletons living together. For people pursuing affordable properties for rent in Dubai, the apartments here are perfect for them.
Rent Price Trends of Apartments in China Cluster
With all these features and careful development, the China Cluster apartments for rent come with very affordable rental tags. You can easily get a studio apartment for rent in China Cluster with prices starting from AED 26,000. Such apartments come with clear marble floorings and some even have wardrobes or cupboards in them. The rents of 1-bedroom apartments here hover between the AED 36,000 and AED 40,000 marks. You can rent a 2-bedroom apartment in China Cluster with an annual rent of AED 52,500.
Highlights of China Cluster
The residential units available in International City come complete with easy access to quality retail opportunities along with family recreational areas. There are also numerous tourist attractions that complement the residential development of China Cluster, which makes the real estate units here rank high among the top properties for rent in International City. The apartments for rent in China Cluster are in proximity to many retail areas of International City. These areas feature grocery stores, convenient restaurants and cafes and pharmacies. The neighbouring Dragon Mart area in International City is considered as the largest trading place for the Sino products outside China.