Properties with floor plans
Apartments for rent in Lago Vista
Last updated date:

Sun, 02 Oct 2022 09:56:06 GMT
22999 to 65000

AED

yearly
Lago Vista B, Lago Vista, Dubai Production City (IMPZ), Dubai

Apartment

Pool View | Balcony | Studio with Parking

Lago Vista C, Lago Vista, Dubai Production City (IMPZ), Dubai

Apartment

Biggest | Painted | Parking | Balcony | Studio

Lago Vista A, Lago Vista, Dubai Production City (IMPZ), Dubai

Apartment

Fully Furnished | With Parking | Flexible Payment

Lago Vista C, Lago Vista, Dubai Production City (IMPZ), Dubai

Apartment

Furnished Studio | Mid Floor | With Parking | Lago Vista

Lago Vista A, Lago Vista, Dubai Production City (IMPZ), Dubai

Apartment

Fully Furnished | High Floor | 1 Month Free

Lago Vista B, Lago Vista, Dubai Production City (IMPZ), Dubai

Apartment

STUDIO FOR RENT READY TO MOVE

Lago Vista A, Lago Vista, Dubai Production City (IMPZ), Dubai

Apartment

Furnished | Studio with Parking

Lago Vista B, Lago Vista, Dubai Production City (IMPZ), Dubai

Apartment

Well maintained | Pool View | With parking

Lago Vista B, Lago Vista, Dubai Production City (IMPZ), Dubai

Apartment

Bright | Ready to movein | With parking

Lago Vista C, Lago Vista, Dubai Production City (IMPZ), Dubai

Apartment

Studio with parking for Rent

Lago Vista B, Lago Vista, Dubai Production City (IMPZ), Dubai

Apartment

Furnished | with Parking | EMPOWER DEWA connected

Lago Vista B, Lago Vista, Dubai Production City (IMPZ), Dubai

Apartment

Ample Studio| Lake View| Ready to Move in| 12 chqs

Lago Vista C, Lago Vista, Dubai Production City (IMPZ), Dubai

Apartment

FULLY FURNISHED | BUILT IN APPLIANCE | SPACIOUS

Lago Vista C, Lago Vista, Dubai Production City (IMPZ), Dubai

Apartment

Sensational Views | Fully Furnished | Solid Value

Lago Vista A, Lago Vista, Dubai Production City (IMPZ), Dubai

Apartment

Furnished Studio | Spacious | With Parking |

Lago Vista A, Lago Vista, Dubai Production City (IMPZ), Dubai

Apartment

Studio APT | W/out Parking | Available

Lago Vista A, Lago Vista, Dubai Production City (IMPZ), Dubai

Apartment

Vacant | DEWA and EMPOWER Connected | Furnished

Lago Vista B, Lago Vista, Dubai Production City (IMPZ), Dubai

Apartment

Studio With partition , Balcony , Parking

Lago Vista A, Lago Vista, Dubai Production City (IMPZ), Dubai

Apartment

2bhk fully furnished | 1 month free

Lago Vista A, Lago Vista, Dubai Production City (IMPZ), Dubai

Apartment

Furnished Studio | With Parking

Lago Vista C, Lago Vista, Dubai Production City (IMPZ), Dubai

Apartment

FULLY FURNISHED|READY TO MOVE IN|STUDIO

Lago Vista C, Lago Vista, Dubai Production City (IMPZ), Dubai

Apartment

Bright & Big studio with balcony | Ready for rent

Lago Vista A, Lago Vista, Dubai Production City (IMPZ), Dubai

Apartment

One Month Free | Full Front | Amazing Lake View | Fully Furnished Higher Floor | 2 Bedrooms | Big Layout for Rent $MA

Lago Vista A, Lago Vista, Dubai Production City (IMPZ), Dubai

Apartment

FULLY FURNISHED | READY | MUTIPLE CHECKS
Popular Rental Searches for Apartments in Lago Vista
Find homes by commute time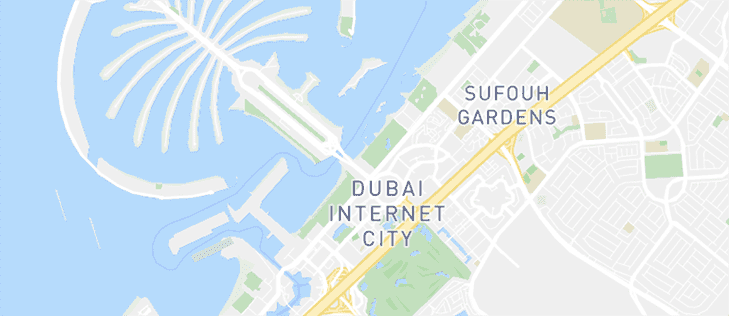 See Listings on the Map
Explore the area
Be the first to hear about new properties
Renting an Apartment in Lago Vista
Located at the heart of Dubai Production City, stretched all the way through Al-Fay Road, Lago Vista is a luxurious property development launched in the year 2009 by DAMAC, a leading developer and a famous name in the Dubai real estate market. The properties in Dubai Production City are mostly preferred by the working community who now look for homes closer to their offices since the community has started offering freehold properties and a business free zone area in Dubai. Lavish architecture, world-class amenities and unique floor plans are just some of the defining features of the apartments in Lago Vista, making it an ideal choice for families and expats alike.
Types of Apartments in Lago Vista
Lago Vista consists of three high-rise 16-storey buildings with nearly 900 ready apartments. Each floor is strategically planned and designed to present a comfortable yet luxurious living solution to the residents. Mostly coming in 500 sq. ft. studio flats, 1,000 sq. ft. 1BHK and 1,250 to 1,350 sq. ft. 2BHK units, the apartments for rent in Lago Vista are a perfect fit for small-sized families and couples. Each flat features a variety of closed and open-concept kitchen with proper cabinets, counter-tops and flooring while some are also equipped with already installed appliances. Bathrooms are also well-fitted with all the latest fixtures. Similarly, living halls, bedrooms and balconies are all well-lit and constructed with state-of-the-art finishes. Floor-to-ceiling double glazed windows give the apartment a nice and warm environment, keeping the noise of the city at bay. They also work to provide an ample amount of natural light to the units.
Rental Price Trends of the Apartments in Lago Vista
Considering the amenities, location, views and construction, the rental price trends for these residential units are pretty competitive. It's a good option if you're on a budget, looking to rent a property in close proximity to main roads and popular destinations. A standard studio flat for rent at Lago Vista will cost you a total of AED 30,000 to AED 40,000 per annum while 2-bedroom apartments in Lago Vista are available for rent at AED 65,000 paid annually. If you're searching for a flat that's good for 2 to 3 people with proper maintenance, some 1BR options are also available with affordable renting options.
Highlights of the Lago Vista Apartments
Located at a prime location that's a short drive away from Sheikh Zayed Road, the apartments in Lago Vista are one of the most in-demand residential complexes in the entire city. The population around here mostly comprises business professionals so the environment is pretty friendly as well. Though the apartments are located in close proximity to the central route that stretches all the way to the rest of the Emirates, the city is still away from the hustle and bustle that mostly defines life in Dubai.