Properties with floor plans
1 Apartments for rent in DAMAC Residenze
Last updated date:

Sat, 06 Aug 2022 07:37:07 GMT
165000 to 165000

AED

yearly
DAMAC Residenze, Dubai Marina, Dubai

Apartment

FULL SEA , PALM JUMEIRAH AND DUBAI EYE VIEW 2BR FENDI
Recommended properties based on your last searches
Find homes by commute time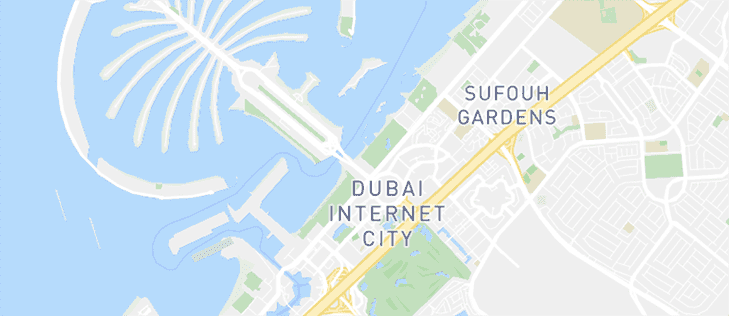 See Listings on the Map
Explore the area
Be the first to hear about new properties
Renting an Apartment in Damac Residenze
Offering luxury apartments for rent in Damac Residenze, Damac Properties allows people from around the globe to enjoy the high-end lifestyle of Dubai Marina. Reaching for the sky in the platinum real estate of Dubai Marina, this unique development finds a permanent place on the list of the most desirable locations to live in Dubai Marina. DAMAC Residenze apartments for rent come complete with interiors by Fendi Casa and feature stunning views of Dubai's iconic Palm Jumeirah and the Arabian Gulf.
Types of Apartments in Damac Residenze
The luxury apartments in Damac Residenze occupy levels 43 to 84 in the award-winning development by Damac Properties. The residential options here feature 1-bedroom, 2-bedroom and 3-bedroom flats at yearly rents. All the luxury apartments in Damac Residenze come complete with the latest furnishings from the Fendi Casa. DAMAC Residenze apartments provide people with the most stylish living experience in Dubai Marina. Although the views of the exotic Dubai Marina are not in abundance here, you still get to see some attractive views of Palm Jumeirah from different properties here.
Rent Price Trends for Apartments in Damac Residenze
The apartments for rent in Damac Residenze are not among the most sought-after rental properties of Dubai Marina. This is because the apartments in Damac Residenze are high-end and furnished and feature a high rent price tag. Nonetheless, they come complete with quality and dependable services and that's probably why it is mostly pursued by people looking for buying units in a high-end lifestyle in Dubai Marina. The residents here get to enjoy a relaxing environment along with the lively atmosphere of the most visited tourist destination of the emirate called Dubai Marina. The luxury houses and apartments start from AED 99,990 here are available for rent and buy and they are much better than other available properties for lease in Dubai.
Highlights of Damac Residenze
The apartments for rent in Damac Residenze are highly secure and are reinforced by central monitoring and intelligent control of building services. There are ample spaces for parking found on multiple levels in this building and there is also a dedicated lobby for people living in the DAMAC Residenze apartments. There is also a gymnasium, separate saunas, steam rooms, and Jacuzzis for women and men, Swimming pool and children's pool, kid's playroom, Barbecue area and an exclusive mailbox for each apartment.