Properties with floor plans
Apartments for rent in Al Badia Residences
Last updated date:

Fri, 30 Sep 2022 15:27:11 GMT
88000 to 185000

AED

yearly
Al Badia Residences, Dubai Festival City, Dubai

Apartment

Luxurious Living | Great Deal | Stunning View | 3BR+Maid's

Al Badia Residences, Dubai Festival City, Dubai

Apartment

Golf View|1 Month Free Rent| 4 Cheques| Great Deal

Al Badia Residences, Dubai Festival City, Dubai

Apartment

3BEDROOM+MAID |4 CHEQUES

Al Badia Residences 1, Al Badia Residences, Dubai Festival City, Dubai

Apartment

Exquisite | Brand New | Spacious

Al Badia Residences, Dubai Festival City, Dubai

Apartment

Biggest 2 BR | No Commissions | 1 Month Free Rent

Al Badia Residences, Dubai Festival City, Dubai

Apartment

1 Month Free I Well MaintainedI Maid\'s Room

Al Badia Residences, Dubai Festival City, Dubai

Apartment

Alluring 3BR | No Commission | Golf Course View

Al Badia Residences, Dubai Festival City, Dubai

Apartment

Huge 3BR | No Commission | 1 Month Free | Free Gas
Find homes by commute time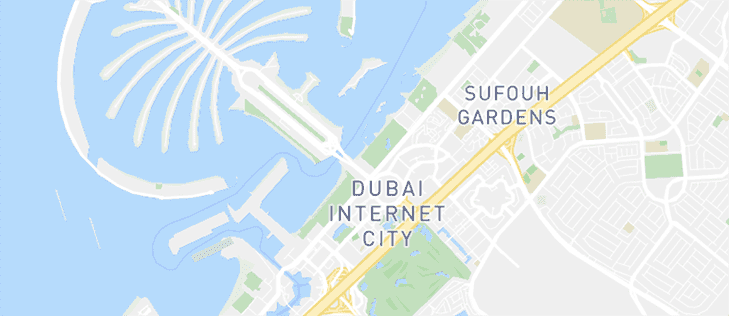 See Listings on the Map
Explore the area
Be the first to hear about new properties
Renting an Apartment in Al Badia Residences
Lying in a prime location, the properties in Dubai Festival City are only five minutes away from Dubai International Airport. Known for the very famous Dubai Festival City Mall, Festival City contains 350 stores and various dining and leisure facilities. This community is touted as one of the finest properties in Dubai because it contains a mix of developing communities and structures that have residential, business and retail units. Situated 900 metres off Festival City, adjacent to Al Badia Golf Club and Areesh Club, Al Badia Residences contain a variety of well-designed townhouses and flats that offer a distinct sense of privacy and space. Dubai Festival City provides access to all the world-class hotels and department stores, such as IKEA Dubai and Robinsons. Besides that, it is home to a cinema complex, bakeries, food court and a cafe. Based on these facilities, one can think of renting a real estate in Al Badia Residences.
Types of Apartments in Al Badia Residences
Set in landscaped gardens, Al Badia Residences comprise architecturally distinctive low-rise apartments that are designed to provide comfort to residents. The flats offer a choice of 1, 2 and 3-bedroom units which have extensive outdoor living areas, arched windows and openings, wrought-iron balconies and stucco exterior walls built in pastel hues. In terms of interiors, the apartments for rent in Al Badia Residences comprise a spacious bedroom that has rustic wooden ceiling beams, dark wood floors, stone texture and faux finishes. Not just that, the modern residential units also have an open kitchen with built-in cabinets, storage bins and marble countertops. The apartments also feature a commodious balcony that offers spectacular views of the sunset. To cater to the needs of guests, the apartments for rent in Al Badia Residences also feature a well-appointed guest room.
Rent Price Trends for Apartments in Al Badia Residences
Currently, one will be able to find either 1, 2 or 3-bedroom units in Al Badia Residences. A 1-bedroom apartment will cost AED 120,000 per annum while the rental price range of 2-BHK in Al Badia Residences starts from AED 133,000 and goes up to AED 148,000 per year. However, the average rental price of 3-bedroom apartment in Al Badia Residences is AED 170,000 per annum.
Highlights of Al Badia Residences
Al Badia Residences is a safe and established community that contains a lap pool, gymnasium, sauna and steam room. In addition to that, Al Badia Residences provides an easy access to a greater metropolitan area through a ferry. The highly desirable neighbourhood also keep residents close to many schools and hospitals such as Al Thuraya School and Imperial Healthcare Institute. Basic amenities apart, Dubai Festival City offers many key attractions to the occupants, including the 40 metre-high Festival Wheel which offers spectacular views of the city at an estimated price of AED 40 for adults and AED 25 for kids. Besides that, it offers residents an opportunity to enjoy IMAGINE, Dubai Festival City's Laser Show. The show features the massive display of water, lasers, pyrotechnics, music and lights. Therefore one can conclude that the apartments for rent in Al Badia Residences serve as an exclusive retreat for residents.