Roy Mediterranean by Azizi
Apartments for rent in Roy Mediterranean by Azizi
Last updated date:

Tue, 09 Aug 2022 09:11:17 GMT
27999 to 55000

AED

yearly
Roy Mediterranean by Azizi, Al Furjan, Dubai

Apartment

Bright Furnished Studio Chiller Free

Roy Mediterranean by Azizi, Al Furjan, Dubai

Apartment

Beautifully Upgraded /Fully Furnished/1BR/Chiller Free

Roy Mediterranean by Azizi, Al Furjan, Dubai

Apartment

Chiller Free | Fully Furnished | Balcony

Roy Mediterranean by Azizi, Al Furjan, Dubai

Apartment

Upgraded | Chillier-Free | Fully Furnished

Roy Mediterranean by Azizi, Al Furjan, Dubai

Apartment

Exclusive Fully Furnished, Studio, Vacant

Roy Mediterranean by Azizi, Al Furjan, Dubai

Apartment

Well Maintained Fully Furnished and Upgraded Studio Apartment

Roy Mediterranean by Azizi, Al Furjan, Dubai

Apartment

Chiller Free | Big Layout | Fully Furnished

Roy Mediterranean by Azizi, Al Furjan, Dubai

Apartment

FURNISHED|CHILLER FREE|NEAR METRO| WELL MAINTAINED

Roy Mediterranean by Azizi, Al Furjan, Dubai

Apartment

First Class Hidden Jewel - Fully Furnished 1 BHK

Roy Mediterranean by Azizi, Al Furjan, Dubai

Apartment

1 BEDROOM FURNISHED CHILLER FREE NEXT TO BUS STOP

Roy Mediterranean by Azizi, Al Furjan, Dubai

Apartment

READY TO MOVE FULLY FURNISHED | CHILLER FREE | BIG BALCONY

Roy Mediterranean by Azizi, Al Furjan, Dubai

Apartment

Studio Pool Facing 3800/ With All Bills

Roy Mediterranean by Azizi, Al Furjan, Dubai

Apartment

Roy Mediterranean for a relax-styled living | Affordable | Payment Options

Roy Mediterranean by Azizi, Al Furjan, Dubai

Apartment

Fully Super Delux Furnished Studio

Roy Mediterranean by Azizi, Al Furjan, Dubai

Apartment

3,500/MONTH | ALL BILLS INCLUDED | NEAR METRO | FULLY FURNISHED STUDIO

Roy Mediterranean by Azizi, Al Furjan, Dubai

Apartment

Furnished Studio | Well Maintained | Great Amenities

Roy Mediterranean by Azizi, Al Furjan, Dubai

Apartment

Brand New | Fully Furnished | Excellent Finishing
Find homes by commute time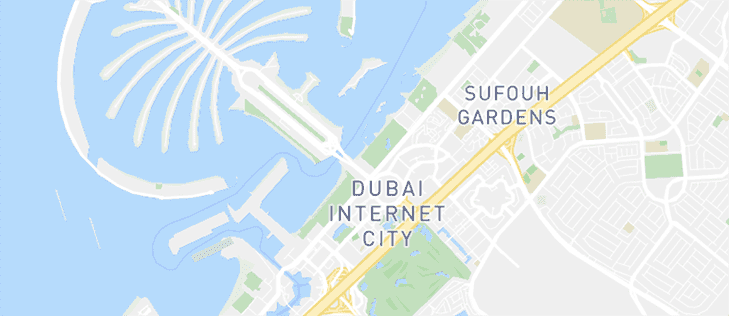 See Listings on the Map
Explore the area
Be the first to hear about new properties
Short Term Apartment Rentals in

Roy Mediterranean by Azizi
Renting an Apartment in Roy Mediterranean by Azizi
There are many properties for rent in al Furjan which are divided into sub-communities. Similarly, one such sub-community that is offering properties for rent is the community of Roy Mediterranean by Azizi. This sub-community offers fully serviced apartments for its residents. The sub-community consists of apartment buildings that can be considered mid-rise buildings. What's more, most apartments will fall into the category of G+7 with 242 studio flats. Outside of the sub-community of Roy Mediterranean by Azizi, there are plenty of places of interest near such as the JBR beach and Dubai Marina. It is also close to the Green Community that has several places of interest.
Types of Apartments in Roy Mediterranean by Azizi
Studio for rent in Roy Mediterranean by Azizi will typically come with 1 bath and the square footage will range from 300 sq. ft. to 400 sq. ft. 1-bedroom apartments are also available; these will come with 2 baths and square footage will vary between 700 sq. ft. to 1,000 sq. ft. Keep in mind that features and amenities will vary from building to building. For instance, an upscale apartment may offer its tenants access to a dedicated gym in the building. Residents may also get a reserved parking spot as well as valet parking service. Furthermore, some apartments in Roy Mediterranean by Azizi will have built-in wardrobes and fire safety infrastructure.
Rent Prices Trends for Apartments in Roy Mediterranean by Azizi
Due to the high demand, the rents of properties in Dubai variate according to the location and many other factors. Studio apartments in Roy Mediterranean by Azizi will typically have a renting price between AED 30K to AED 40K per annum. For 1-bed apartments, residents can expect to pay an average rent of AED 55K to AED 58K per annum. Another factor to consider is the viewing fees, security deposit and expenses related to the paperwork of leasing an apartment. Some realtors may demand full rent payment for the year. Others may be able to offer a flexible option in which residents can pay quarterly or bi-annually.
Highlights of Roy Mediterranean by Azizi
For residents who like to go out for drinks on the weekends, they should visit Freddy's Restro Café which is close by. This establishment is known for serving cocktails, beers and hard-liquor. For those who rather go to a nice restaurant and enjoy good food, they could visit the Oregano Al Furjan restaurant that is a casual dining establishment. The overall ambience in this restaurant feels cosy and it's a great place to take the family for lunch or dinner. Nearby, there's also the Al Arrab Restaurant which specializes in serving traditional Lebanese cuisines. For those who rather spend half of their day in a mall, they can take a 5-minute drive up north and visit the Ibn Battuta mall that has several restaurants and retail stores where residents can shop till they drop. In conclusion, Roy Mediterranean by Azizi apartments for rent could easily make it on the shortlist of most expats who are looking for the ultimate deal in luxury living without having to pay unjust rental rates. Likewise, these factors can provide important information about Al Furjan that can help the individual decide whether they could see themselves living in here.