Spacious 2BR Apt in Marina Arcade for rent
Marina Arcade, Dubai Marina, Dubai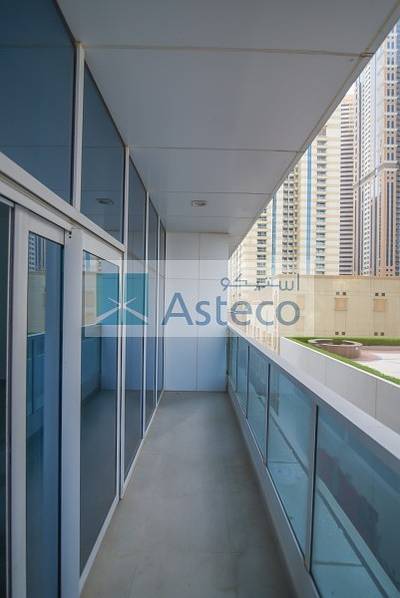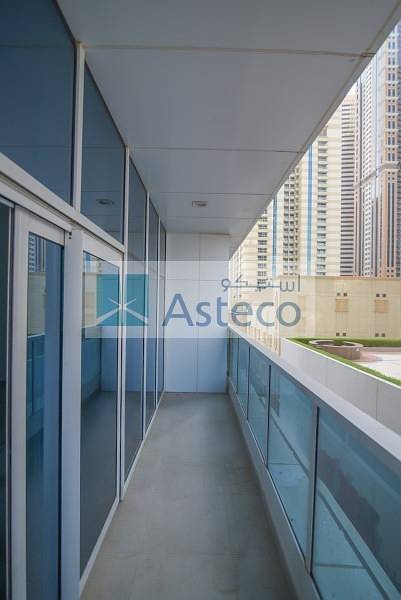 Overview
Details
Type

Apartment

Price

AED   135,000

Bedroom(s)

2

Bath(s)

-

Area

1,652 sqft

Purpose

For Rent

Location

Marina Arcade, Dubai Marina, Dubai

Ref. No:

Bayut - HAX-R-2769
Description
ASTECO Haxxon Office is proud to present this bright and spacious 2 Bedroom Apartment for rent in Marina Arcade Tower, which is a prime location of Dubai Marina.

PROPERTY DETAILS:

BUA 1652 Sq. Ft
Middle floor
Storage
Balcony
Available and ready to move in
Fully Kitchen Appliances
Parking slot
Price is AED 135,000 (1- 2 Cheques)
For more info or to request the viewing, please call Anastasiia on
/


FACILITIES&AMENITIES:

24-hour Front Desk
24-hour Security
Built-in white goods
Gym / Health Club
Jogging/Bicycling tracks
Swimming Pool
Tennis Court
Marina Arcade is a chic waterfront development that offers a life of convenience, luxury, and style.
Complimenting and redesigning the Dubai Marina skyline, Marina Arcade overlooks The Palm Jumeirah, Dubai Media City, Jumeirah Beach, and the Emirates Golf Course. Effortlessly accessible by road, metro and tram, its strategic positioning means congestion is avoided and driving in and out of the city is relaxed and swift affair due to its proximity to Sheikh Zayed Roads Interchange 5.

Effective from 1st Jan 2018, as per Federal Decree-Law No. (8) of 2017 on Value Added Tax, 5 % VAT is applicable on the commission fee collected by VIP REAL ESTATE as we are a VAT registered company.





Amenities
Centrally Air-Conditioned

Electricity Backup

Furnished

Parking Spaces

Balcony or Terrace

Lobby in Building

Elevators in Building

Service Elevators

Total Floors: 47

Jacuzzi

First Aid Medical Center

Swimming Pool

Kids Play Area

Lawn or Garden

Day Care Center

Waste Disposal

Maintenance Staff

Security Staff

CCTV Security

Broadband Internet

Satellite/Cable TV

Intercom

View

Maids Room

24 Hours Concierge
Floor Plans
Studio - Unit 201 - 2nd Floor

Studio - Unit 202 - 2nd Floor

Studio - Unit 203 - 2nd Floor

Studio - Unit 205 - 2nd Floor

Studio - Unit 206 - 2nd Floor

Studio - Unit 1606 - 16th Floor

1 Br - Unit 204 - 2nd Floor

1 Br - Unit 202 - 3rd Floor

1 Br - Unit 203 - 3rd Floor

1 Br - Unit 204 - 3rd Floor

1 Br - Unit 205 - 3rd Floor

1 Br - Unit 206 - 3rd Floor

1 Br - Unit 401 - 4th Floor

1 Br - Unit 601 - 6th Floor

1 Br - Unit 701 - 7th Floor

1 Br - Unit 801 - 8th Floor

1 Br - Unit 901 - 9th Floor

1 Br - Unit 1001 - 10th Floor

1 Br - Unit 1101 - 11th Floor

1 Br - Unit 1201 - 12th Floor

1 Br - Unit 1301 - 13th Floor

1 Br - Unit 1401 - 14th Floor

1 Br - Unit 1501 - 15th Floor

1 Br - Unit 1601 - 16th Floor

1 Br - Unit 1701 - 17th Floor

1 Br - Unit 1801 - 18th Floor

1 Br - Unit 1901 - 19th Floor

1 Br - Unit 2001 - 20th Floor

1 Br - Unit 2101 - 21th Floor

1 Br - Unit 2201 - 22nd Floor

1 Br - Unit 2301 - 23rd Floor

1 Br -Unit 2501 - 25th Floor

1 Br - Unit 2601 - 26th Floor

1 Br - Unit 2701 - 27th Floor

1 Br - Unit 2801 - 28th Floor

1 Br - Unit 2901 - 29th Floor

1 Br - Unit 3003 - 30th Floor

1 Br - Unit 3004 - 30th Floor

1 Br - Unit 3103 - 31th Floor

1 Br - Unit 3203 - 32nd Floor

2 Br - Unit 402 - 4th Floor

2 Br - Unit 403 - 4th Floor

2 Br - Unit 404 - 4th Floor

2 Br - Unit 405 - 4th Floor

2 Br - Unit 406 - 4th Floor

2 Br - Unit 407 - 4th Floor

2 Br - Unit 408 - 4th Floor

2 Br - Unit 501 - 5th Floor

2 Br - Unit 502 - 5th Floor

2 Br - Unit 503 - 5th Floor

2 Br - Unit 504 - 5th Floor

2 Br - Unit 505 - 5th Floor

2 Br - Unit 506 - 5th Floor

2 Br - Unit 508 - 5th Floor

2 Br - Unit 602 - 6th Floor

2 Br - Unit 507 - 5th Floor

2 Br - Unit 603 - 6th Floor

2 Br - Unit 604 - 6th Floor

2 Br - Unit 605 - 6th Floor

2 Br - Unit 606 - 6th Floor

2 Br - Unit 607 - 6th Floor

2 Br - Unit 608 - 6th Floor

2 Br - Unit 702 - 7th Floor

2 Br - Unit 703 - 7th Floor

2 Br - Unit 704 - 7th Floor

2 Br - Unit 705 - 7th Floor

2 Br - Unit 706 - 7th Floor

2 Br - Unit 707 - 7th Floor

2 Br - Unit 708 - 7th Floor

2 Br - Unit 802 - 8th Floor

2 Br - Unit 803 - 8th Floor

2 Br - Unit 804 - 8th Floor

2 Br - Unit 805 - 8th Floor

2 Br - Unit 806 - 8th Floor

2 Br - Unit 807 - 8th Floor

2 Br - Unit 808 - 8th Floor

2 Br - Unit 902 - 9th Floor

2 Br - Unit 903 - 9th Floor

2 Br - Unit 904 - 9th Floor

2 Br - Unit 905 - 9th Floor

2 Br - Unit 906 - 9th Floor

2 Br - Unit 907 - 9th Floor

2 Br - Unit 908 - 9th Floor

2 Br - Unit 1002 - 10th Floor

2 Br - Unit 1003 - 10th Floor

2 Br - Unit 1004 - 10th Floor

2 Br - Unit 1005 - 10th Floor

2 Br - Unit 1006 - 10th Floor

2 Br - Unit 1007 - 10th Floor

2 Br - Unit 1008 - 10th Floor

2 Br - Unit 1102 - 11th Floor

2 Br - Unit 1103 - 11th Floor

2 Br - Unit 1104 - 11th Floor

2 Br - Unit 1105 - 11th Floor

2 Br - Unit 1106 - 11th Floor

2 Br - Unit 1107 - 11th Floor

2 Br - Unit 1108 - 11th Floor

2 Br - Unit 1202 - 12th Floor

2 Br - Unit 1203 - 12th Floor

2 Br - Unit 1204 - 12th Floor

2 Br - Unit 1205 - 12th Floor

2 Br - Unit 1206 - 12th Floor

2 Br - Unit 1207 - 12th Floor

2 Br - Unit 1208 - 12th Floor

2 Br - Unit 1302 - 13th Floor

2 Br - Unit 1303 - 13th Floor

2 Br - Unit 1304 - 13th Floor

2 Br - Unit 1305 - 13th Floor

2 Br - Unit 1306 - 13th Floor

2 Br - Unit 1307 - 13th Floor

2 Br - Unit 1308 - 13th Floor

2 Br - Unit 1402 - 14th Floor

2 Br - Unit 1403 - 14th Floor

2 Br - Unit 1404 - 14th Floor

2 Br - Unit 1405 - 14th Floor

2 Br - Unit 1406 - 14th Floor

2 Br - Unit 1407 - 14th Floor

2 Br - Unit 1408 - 14th Floor

2 Br - Unit 1502 - 15th Floor

2 Br - Unit 1503 - 15th Floor

2 Br - Unit 1504 - 15th Floor

2 Br - Unit 1505 - 15th Floor

2 Br - Unit 1506 - 15th Floor

2 Br - Unit 1507 - 15th Floor

2 Br - Unit 1508 - 15th Floor

2 Br - Unit 1602 - 16th Floor

2 Br - Unit 1603 - 16th Floor

2 Br - Unit 1604 - 16th Floor

2 Br - Unit 1605 - 16th Floor

2 Br - Unit 1607 - 16th Floor

2 Br - Unit 1606 - 17th Floor

2 Br - Unit 1702 - 17th Floor

2 Br - Unit 1703 - 17th Floor

2 Br - Unit 1704 - 17th Floor

2 Br - Unit 1705 - 17th Floor

2 Br - Unit 1706 - 17th Floor

2 Br - Unit 1802 - 18th Floor

2 Br - Unit 1803 - 18th Floor

2 Br - Unit 1804 - 18th Floor

2 Br - Unit 1805 - 18th Floor

2 Br - Unit 1806 - 18th Floor

2 Br - Unit 1807 - 18th Floor

2 Br - Unit 1902 - 19th Floor

2 Br - Unit 1903 - 19th Floor

2 Br - Unit 1904 - 19th Floor

2 Br - Unit 1905 - 19th Floor

2 Br - Unit 1906 - 19th Floor

2 Br - Unit 1907 - 19th Floor

2 Br - Unit 1908 - 19th Floor

2 Br - Unit 2002 - 20th Floor

2 Br - Unit 2003 - 20th Floor

2 Br - Unit 2004 - 20th Floor

2 Br - Unit 2005 - 20th Floor

2 Br - Unit 2006 - 20th Floor

2 Br - Unit 2007 - 20th Floor

2 Br - Unit 2008 - 20th Floor

2 Br - Unit 2102 - 21th Floor

2 Br - Unit 2103 - 21th Floor

2 Br - Unit 2104 - 21th Floor

2 Br - Unit 2105 - 21th Floor

2 Br - Unit 2106 - 21th Floor

2 Br - Unit 2107 - 21th Floor

2 Br - Unit 2108 - 21th Floor

2 Br - Unit 2202 - 22nd Floor

2 Br - Unit 2203 - 22nd Floor

2 Br - Unit 2204 - 22nd Floor

2 Br - Unit 2205 - 22nd Floor

2 Br - Unit 2206 - 22nd Floor

2 Br - Unit 2207 - 22nd Floor

2 Br - Unit 2208 - 22nd Floor

2 Br - Unit 2302 - 23rd Floor

2 Br - Unit 2303 - 23rd Floor

2 Br - Unit 2304 - 23rd Floor

2 Br - Unit 2305 - 23rd Floor

2 Br - Unit 2306 - 23rd Floor

2 Br - Unit 2307 - 23rd Floor

2 Br - Unit 2308 - 23rd Floor

2 Br -Unit 2502 - 25th Floor

2 Br -Unit 2503 - 25th Floor

2 Br -Unit 2504 - 25th Floor

2 Br -Unit 2505 - 25th Floor

2 Br -Unit 2506 - 25th Floor

2 Br -Unit 2507 - 25th Floor

2 Br -Unit 2508 - 25th Floor

2 Br - Unit 2602 - 26th Floor

2 Br - Unit 2603 - 26th Floor

2 Br - Unit 2604 - 26th Floor

2 Br - Unit 2605 - 26th Floor

2 Br - Unit 2606 - 26th Floor

2 Br - Unit 2607 - 26th Floor

2 Br - Unit 2608 - 26th Floor

2 Br - Unit 2702 - 27th Floor

2 Br - Unit 2703 - 27th Floor

2 Br - Unit 2704 - 27th Floor

2 Br - Unit 2705 - 27th Floor

2 Br - Unit 2706 - 27th Floor

2 Br - Unit 2707 - 27th Floor

2 Br - Unit 2708 - 27th Floor

2 Br - Unit 2802 - 28th Floor

2 Br - Unit 2803 - 28th Floor

2 Br - Unit 2804 - 28th Floor

2 Br - Unit 2805 - 28th Floor

2 Br - Unit 2806 - 28th Floor

2 Br - Unit 2807 - 28th Floor

2 Br - Unit 2808 - 28th Floor

2 Br - Unit 2902 - 29th Floor

2 Br - Unit 2903 - 29th Floor

2 Br - Unit 2904 - 29th Floor

2 Br - Unit 2905 - 29th Floor

2 Br - Unit 2906 - 29th Floor

2 Br - Unit 2907 - 29th Floor

2 Br - Unit 2908 - 29th Floor

2 Br - Unit 3002 - 30th Floor

2 Br - Unit 3004 - 31th Floor

2 Br - Unit 3102 - 31th Floor

2 Br - Unit 3104 - 31th Floor

2 Br - Unit 3201 - 32nd Floor

2 Br - Unit 3202 - 32nd Floor

2 Br - Unit 3204 - 32nd Floor

2 Br - Unit 3205 - 32nd Floor

2 Br - Unit 3302 - 33rd Floor

2 Br - Unit 3303 - 33rd Floor

2 Br - Unit 3402 - 34th Floor

2 Br - Unit 3403 - 34th Floor

2 Br - Unit 3404 - 34th Floor

2 Br - Unit 3502 - 35th Floor

2 Br - Unit 3503 - 35th Floor

2 Br - Unit 3602 - 36th Floor

2 Br - Unit 3603 - 36th Floor

2 Br - Unit 3702 - 37th Floor

2 Br - Unit 3703 - 37th Floor

2 Br - Unit 3802 - 38th Floor

2 Br - Unit 3803 - 38th Floor

2 Br - Unit 3902 - 39th Floor

2 Br - Unit 3903 - 39th Floor

2 Br - Unit 4002 - 40th Floor

2 Br - Unit 4003 - 40th Floor

2 Br - Unit 4102 - 41st Floor

2 Br - Unit 4103 - 41st Floor

2 Br - Unit 4202 - 42nd Floor

2 Br - Unit 4203 - 42nd Floor

2 Br - Unit 4302 - 43rd Floor

2 Br - Unit 4303 - 43rd Floor

3 Br - Unit 201 - 3rd Floor

3 Br - Unit 3001 - 30th Floor

3 Br - Unit 3005 - 30th Floor

3 Br - Unit 3006 - 30th Floor

3 Br - Unit 3101 - 31th Floor

3 Br - Unit 3105 - 31th Floor

3 Br - Unit 3206 - 32nd Floor

3 Br - Unit 3301 - 33rd Floor

3 Br - Unit 3304 - 33rd Floor

3 Br - Unit 3305 - 33rd Floor

3 Br - Unit 3401 - 34th Floor

3 Br - Unit 3405 - 34th Floor

3 Br - Unit 3501 - 35th Floor

3 Br - Unit 3504 - 35th Floor

3 Br - Unit 3505 - 35th Floor

3 Br - Unit 3601 - 36th Floor

3 Br - Unit 3604 - 36th Floor

3 Br - Unit 3605 - 36th Floor

3 Br - Unit 3701 - 37th Floor

3 Br - Unit 3704 - 37th Floor

3 Br - Unit 3705 - 37th Floor

3 Br - Unit 3801 - 38th Floor

3 Br - Unit 3804 - 38th Floor

3 Br - Unit 3805 - 38th Floor

3 Br - Unit 3901 - 39th Floor

3 Br - Unit 3904 - 39th Floor

3 Br - Unit 3905 - 39th Floor

3 Br - Unit 4001 - 40th Floor

3 Br - Unit 4004 - 40th Floor

3 Br - Unit 4005 - 40th Floor

3 Br - Unit 4005 - 40th Floor

3 Br - Unit 4101 - 41st Floor

3 Br - Unit 4104 - 41st Floor

3 Br - Unit 4105 - 41st Floor

3 Br - Unit 4201 - 42nd Fool

3 Br - Unit 4204 - 42nd Fool

3 Br - Unit 4205 - 42nd Fool

3 Br - Unit 4301 - 43rd Floor

3 Br - Unit 4304 - 43rd Floor

3 Br - Unit 4305 - 43rd Floor