Properties with floor plans
Villas for sale in Al Warsan
Last updated date:

Fri, 30 Sep 2022 14:53:12 GMT
1500000 to 2000000

AED
Warsan 1, Al Warsan, Dubai

Villa

Corner Villa|Upgraded| 3br plus Maid room| single Row| VOT|

Warsan 1, Al Warsan, Dubai

Villa

AS. 3 BED ROOM +MAID ROOM . TOWN HOUSE FOR SALE

Al Warsan, Dubai

Villa

Vacant | 3 Bedroom + Maids Room | Well Maintained

Al Warsan, Dubai

Villa

VACANT II 3 BEDROOM + MAIDS ROOM II WELL MAINTAINED

Warsan 1, Al Warsan, Dubai

Villa

Vacant Well Maintained | 3BR +MAID | WITH GARDEN| PARKING AREA

Warsan 1, Al Warsan, Dubai

Villa

Unique Villa | High End Finishing |Good Location
Find homes by commute time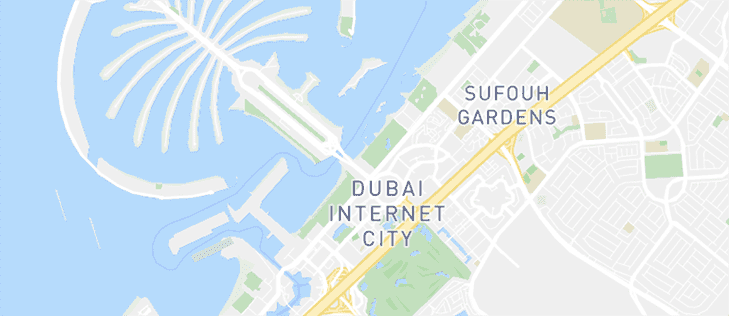 See Listings on the Map
Explore the area
Be the first to hear about new properties
Buying a Villa in Al Warsan
Next to the famous International City and right in front of Al Warqa is a relatively new development in Dubai real estate, Al Warsan, that is located near the famous Desert Palm Polo Club. It may be a desert retreat among the sandy dunes of the emirate, but it provides its occupants with all the modern day facilities needed for a comfortable life. The development is ideal for families and individuals as well as workers working in nearby power stations and other industrial business. Villas of this locality is easily accessible through the E311, Emirates Road and the E44, Al Awir Road. It also has a lake to dip your toes in on those sunny heat-scorched days and various retail shops, marts and shopping malls to cater to your shopping needs.
Types of Villas in Al Warsan
Villas in this locality are quite akin to other properties in Dubai that are for sale , in the sense that the architecture of the units is almost identical with simple features fused with some classical Arabic elements. Where the villas lack in style, they make up for in vast living spaces, huge balconies, swimming pools, latest stylish fixtures, dedicated barbeque areas, built-in wardrobes – even walk-in closets in some houses – car parking, separate living facilities for the help, gardens, play areas for kids and well finished marble flooring in most of the units. The villas in Al Warsan usually come with either 2, 3 or 4-bedrooms.
Sale Price Trends for Villas in Al Warsan
Due to affordable prices, villas here seldom stay in the market for long. One can expect to pay anywhere between AED 1,300,000 to AED 1,800,000 for a 2, 3 or 4-bedroom villa here.
Lifestyle in Al Warsan
A few kilometres away from Dubai International Airport and the Mirdif City Center, Al Warsan provides its residents with a convenient access to Dragon Mall which is right around the corner from the community. There are also a great number of restaurants near the community which mostly offer traditional Arabic and Southeast Asian cuisines, such as the Mandi Plov, Mandi Time, AL Mukhtar, Intizar, Charley's Philly Steaks, Sun Tour and Broccoli Pizza & Pasta. There are also two hotels close to Al Warsan with Desert Palm Resort and Hotel being one of them. Mr Toad's Pub & Kitchen and Bricks Sports Lounge are the only two bars near to the community with the rest being around downtown Dubai and Deira. There is also a Mcdonald's drive-thru across the Al Awir Road at a short distance from the Dubai Safari Park, El Cubano and Baskin Robins.
Reasons for Investing in Al Warsan
Due to the community being sparsely populated, the prices for the villas are rather low. With more constructions getting done every day and because it's located right next to the International City, Al Warsan has a colourful mix of people from all over the world and different ethnicities & cultures. Ideal for people looking to raise a family or individuals looking for affordable accommodations, It is a great option to be looking into. It's a safe and clean community within easy reach of other sought-after communities of Dubai. Due to the growing options for commercial and residential properties in Al Warsan, the prices are expected to skyrocket in the future, deeming the present moment the perfect time to be investing in here.