Saadiyat Cultural District
Properties with floor plans
Villas for sale in Saadiyat Cultural District
Last updated date:

Sat, 01 Oct 2022 14:02:06 GMT
12199999 to 25000000

AED
Nudra, Saadiyat Cultural District, Saadiyat Island, Abu Dhabi

Villa

Hot Deal | Brand New Corner Villa| Partial Sea View

Nudra, Saadiyat Cultural District, Saadiyat Island, Abu Dhabi

Villa

Rare Gem| Luxurious Facilities| Invest Now !

Nudra, Saadiyat Cultural District, Saadiyat Island, Abu Dhabi

Villa

Shell & Core | Partial Sea View | Luxurious 5 BR

Nudra, Saadiyat Cultural District, Saadiyat Island, Abu Dhabi

Villa

Exquisite and Luxurious Villa in Nudra Saadiyat

Nudra, Saadiyat Cultural District, Saadiyat Island, Abu Dhabi

Villa

Luxury | Brand New Corner Villa| Partial Sea View

Nudra, Saadiyat Cultural District, Saadiyat Island, Abu Dhabi

Villa

Luxurious Masterpiece 6+Maid in Premium Location!

Nudra, Saadiyat Cultural District, Saadiyat Island, Abu Dhabi

Villa

Exceptional Beach Front | 9 Yrs Free Service Charge

Nudra, Saadiyat Cultural District, Saadiyat Island, Abu Dhabi

Villa

LUXURY 8B VILLA | AMAZING SEA VIEW | BEST LOCATION

Nudra, Saadiyat Cultural District, Saadiyat Island, Abu Dhabi

Villa

Corner unit | Shell & Core Villa | Massive Plot

Nudra, Saadiyat Cultural District, Saadiyat Island, Abu Dhabi

Villa

Deluxe 5BR Villa With Full Sea View For Sale in Nudra, Saadiyat Island

Nudra, Saadiyat Cultural District, Saadiyat Island, Abu Dhabi

Villa

For Sale 6 Bedroom Villa in Nudra Al Saadiyat

Nudra, Saadiyat Cultural District, Saadiyat Island, Abu Dhabi

Villa

Prime Location | Beach Access | No Commission

Nudra, Saadiyat Cultural District, Saadiyat Island, Abu Dhabi

Villa

Single Row | Exclusive View of the Beach | Call Now
Find homes by commute time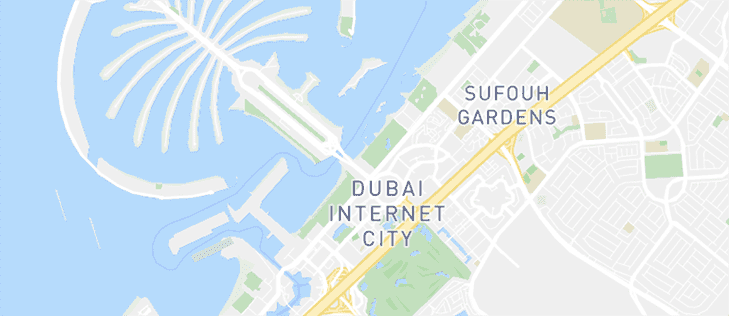 See Listings on the Map
Explore the area
Be the first to hear about new properties
Buying a Villa in Saadiyat Cultural District
Are you interested in relocating in Abu Dhabi? Whether you're looking to invest in property or if you're just an emerging artist who's looking to buy a house somewhere peaceful, look no further! Saadiyat Cultural District offers a wide range of different villas. Fenced by natural beauty, buying a villa in Saadiyat Cultural District will give you a chance to experience a variety of different heritages and cultures at their fullest. Living in Saadiyat Cultural District will also give you the opportunity to explore other universal languages that the Saadiyat Cultural District is known for, aka the language of arts. Being a naturally eco-friendly environment, the new Saadiyat Cultural District villas for sale provide you with an amazing investment opportunity.
Types of Villas in Saadiyat Cultural District
If you're willing to buy affordable yet luxurious pieces of property in Abu Dhabi then look no further than the villas for sale in Saadiyat cultural district. The units have a large variety of elegant designs along with remarkable locations that offer nothing but a pollution-free natural habitat. Located near Al Reem Island, Saadiyat District offers inexpensive yet sharp 3.283 sq. ft. 4-bedrooms and 5-bathroom villas, surrounded by safe and friendly neighborhoods. However, Saadiyat Cultural District also has the larger 13,581 sq. ft 6-bedroom houses, offering a lot of lobby and parking space for your vehicle. Every villa for sale in Saadiyat Cultural District comes standard with a separate maid room. The units also include a BBQ area, balconies, and terraces, from where you can enjoy the peaceful streets of the Saadiyat District.
Sale Price Trends for Villas in Saadiyat Cultural District
The price tag of a property is the most crucial factor that a person thinks of before buying any sort of real estate. However, the villas for sale in Saadiyat Cultural District aren't only graciously sculpted by talented architects but are also considerably affordable. The beautiful district sells all ranges of villas, with prices starting from AED 5,264,968 and moving upwards to a price of AED 19,319,777. The rates vary depending on the unit's size and location. With the locality at just a few minutes' drive from the Abu Dhabi International Airport, buying a house in the Saadiyat Island is an investment worth making.
Highlights of Saadiyat Cultural District
Every villa for sale in Saadiyat cultural District is designed by some of the finest architects ensuring a sophisticated lifestyle for anyone who is interested in buying any type of real estate near Abu Dhabi. Benefits of living in Saadiyat Island include a soothing habitat surrounded by a safe and pet-friendly neighbourhood. The district also houses people from different cultures and languages, connecting them through the common language of the arts. Places like Zayed National Museum, Louvre Abu Dhabi and Abu Dhabi Guggenheim make this district a proud symbol of the international art scene in Abu Dhabi.