Villas for sale in Jawaher Saadiyat
Last updated date:

Mon, 15 Aug 2022 13:12:33 GMT
8500000 to 30000000

AED
Jawaher Saadiyat, Saadiyat Island, Abu Dhabi

Villa

Stand Alone Villa |Ready To Move In | Single Row

Jawaher Saadiyat, Saadiyat Island, Abu Dhabi

Villa

Luxurious Single Row Villa In Prime Location

Jawaher Saadiyat, Saadiyat Island, Abu Dhabi

Villa

FURNISHED I Direct from the Golf I Big Size I Pool

Jawaher Saadiyat, Saadiyat Island, Abu Dhabi

Villa

Hot Deal! A Luxurious & Spacious Single Row Villa

Jawaher Saadiyat, Saadiyat Island, Abu Dhabi

Villa

Huge Size I Private Garden I Maids\' room

Jawaher Saadiyat, Saadiyat Island, Abu Dhabi

Villa

Modern & Luxurious Villa @ Prime Location !

Jawaher Saadiyat, Saadiyat Island, Abu Dhabi

Villa

Negotiable | Amazing Villa | Prime Location

Jawaher Saadiyat, Saadiyat Island, Abu Dhabi

Villa

Gargantuan Unit | Worth To Buy | Own This Villa

Jawaher Saadiyat, Saadiyat Island, Abu Dhabi

Villa

Palatial Unit | Perfect Investment | Terrific Deal

Jawaher Saadiyat, Saadiyat Island, Abu Dhabi

Villa

Majestic Villa | Undeniable Charm | Worth Buying

Jawaher Saadiyat, Saadiyat Island, Abu Dhabi

Villa

Corner Villa | Vacant | Premium Location

Jawaher Saadiyat, Saadiyat Island, Abu Dhabi

Villa

Luxurious Looking Unit With Modified Interior

Jawaher Saadiyat, Saadiyat Island, Abu Dhabi

Villa

Vacant Luxury 4BR Standalone with Large Garden.

Jawaher Saadiyat, Saadiyat Island, Abu Dhabi

Villa

Elegant & Luxurious Villa Single Row & Big Plot

Jawaher Saadiyat, Saadiyat Island, Abu Dhabi

Villa

Unique & Luxury Villa with Garden & Swimming Pool.

Jawaher Saadiyat, Saadiyat Island, Abu Dhabi

Villa

4 BR TOWNHOUSE | SINGLE ROW | CORNER | LANSCAPED | PRIME LOCATION

Jawaher Saadiyat, Saadiyat Island, Abu Dhabi

Villa

⚡ Finest Villa in Prime Location with Big Plot ⚡

Jawaher Saadiyat, Saadiyat Island, Abu Dhabi

Villa

⚡️ Invest In A Trophy Home | Boasting Villa In Prime Location ⚡️

Jawaher Saadiyat, Saadiyat Island, Abu Dhabi

Villa

4 Bedroom Townhouse w/Beautiful Landscape Garden

Jawaher Saadiyat, Saadiyat Island, Abu Dhabi

Villa

Get Fully Furnished Villa W/Private Pool & Garden !!

Jawaher Saadiyat, Saadiyat Island, Abu Dhabi

Villa

Magnificent Huge 4+Maid w/ Landscape Garden!

Jawaher Saadiyat, Saadiyat Island, Abu Dhabi

Villa

Corner Plot | All Masters Bedroom | Large Garden

Jawaher Saadiyat, Saadiyat Island, Abu Dhabi

Villa

Luxurious Villa | Incredible Deal | Deluxe Living

Jawaher Saadiyat, Saadiyat Island, Abu Dhabi

Villa

Vacant Luxury 4BR Villa with Privet Garden | Balcony |
Find homes by commute time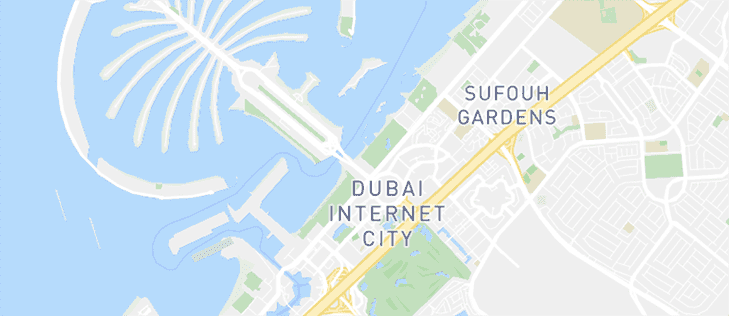 See Listings on the Map
Explore the area
Be the first to hear about new properties
Buying a Villa in Jawaher Saadiyat
For those who are looking for an affordable property in Abu Dhabi, there is a fantastic opportunity to invest in Jawaher Saadiyat. Whether you want to live close to nature or experience luxury, Jawaher Saadiyat offers a bit of both. Living in Saadiyat Island provides all kind of amazing facilities and attractions to anybody who needs to live a satisfying life. Being close to Nurai Island, Jawaher Saadiyat offers a wide variety of villas/houses for sale located near stunning waterfronts. Jawaher Saadiyat is a colorful community, filled with many different cultural destinations, natural ecosystems and gorgeous natural views. All villas for sale in Jawaher Saadiyat are surrounded by the beautiful waterfront and refreshing sea breeze. The island offers a variety of different apartments, villas and townhouses, all fitted with any and all necessities, such as a high-profile education system, proper medical care, five-star restaurants, fitness centers, along with clubs and cafes. Being only a few minutes' drive away from Abu Dhabi, residential properties in Saadiyat Island have become a hotspot for real estate investors.
Types of Villas in Jawaher Saadiyat
Surrounded by natural waterfronts, villas here offer a safe and private environment for you and your family under different yet affordable prices. It is a gated community with 4-bedroom to 6-bedroom houses. Located near Saadiyat beach, villas for sale in Jawaher Saadiyat feature modern and spacious designs, enhanced by their wooden aesthetic look, further increasing their worth. Jawaher Saadiyat villas for sale feature a modern yet classy exterior, offering residents contemporary living standards. With only 25% down payment and just 3% interest rate, this real estate, i.e. villas in Jawaher Saadiyat, has become an investing hotspot.
Sale Price Trends for Villas in Jawaher Saadiyat
Due to its impressive overview and convincing prices, the villas for sale in Jawaher Saadiyat have been attracting investors and buyers from all across the globe. Buying a luxury 4,023 sq. ft 4-bedroom villa in Jawaher Saadiyat will cost an average of AED 4,965,188 to AED 7,870,000, depending on the size and location. For bigger families, perfectly built 6-bedroom villas for sale in Jawaher Saadiyat can be bought at a reasonable price of around AED 14,802,750. Such units come with top-notch accessories and a gorgeous front view. The unit you pick will feel like more than just a home, it will be your lifestyle statement.
Highlights of Jawaher Saadiyat
Buying property on Jawaher Saadiyat is ideal for people who enjoy art, architecture and history. If you're looking for a villa for in Jawaher Saadiyat, you will have a wide range of different houses, each with its own unique design to choose from. The area offers all type of living necessities such as fully advanced fitness centers, allocated parking, safe playing areas for kids, along with high-tech, temperature-controlled swimming pools and much more. In addition to this, Jawaher Saadiyat is only a few minutes away from the heart of Dubai, making it a profitable investing spot.