Properties with floor plans
Villas for sale in Golf Gardens
Last updated date:

Fri, 30 Sep 2022 08:19:08 GMT
4300000 to 6000000

AED
Golf Gardens, Khalifa City A, Abu Dhabi

Villa

Corner | Single row | Nargis | Hot deal!

Golf Gardens, Khalifa City A, Abu Dhabi

Villa

EXCLUSIVE VILLA | PRIVATE POOL | SPACIOUS LAYOUT | FAMILY HOME

Golf Gardens, Khalifa City A, Abu Dhabi

Villa

For Sale | Villa Road View | Front & Back Garden|
Recommended properties based on your last searches
Find homes by commute time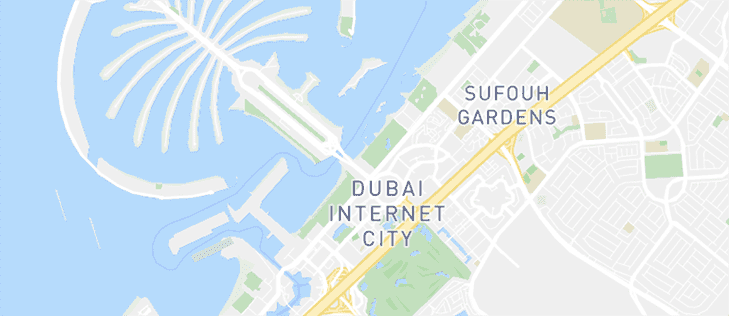 See Listings on the Map
Explore the area
Be the first to hear about new properties
Buying a Villa in Golf Gardens
Golf Garden is a residential scheme consisting of various apartments and villas located in the vicinity of Khalifa City A that are perfect for buying. It is a residential community which is developed by Sorouh Real Estate, one of Al Reem Island's biggest developers. The easiest pathway to enter this residential community is by the Abu Dhabi-Al Ain Road and the Abu Dhabi-Dubai highway. Golf Garden offers remote access to all the basic necessities, such as schools, medical care facilities/hospitals, supermarkets, mosques, shopping malls along with plenty other leisure and entertainment options. Located near some popular hubs, like Yas Island, Al Raha Beach and Saadiyat Island, houses in Golf Garden have become a hotspot for property investors. The community is also home to a massive golf course.
Types of Villas in Golf Garden
Golf Garden villas for sale consists of a variety of houses varying from 4-bedroom to 6-bedroom villas. These villas cover a total area of 3,600 sq. ft. to 7,200 sq. ft. respectively. The villas in Golf Garden consist of 2 and 3 story houses. Indoor features include a master bedroom with an attached bath along with a dining room big enough to hold an average sized family. Other attractive features include stylish bathrooms, a living room, majlis, a separate maid and driver's room and a storeroom. In addition to the fully fitted kitchens, timber doors and ceramic floorings add further value to these villas. The terrace and balcony give a complete view of the golf course, which is right beside the neighbourhood. Villas in Golf Garden have a landscaped garden in the backyard and a secured car parking spot big enough to hold two vehicles. 24-hour security and maintenance facilities are also are also there to ensure a comfortable lifestyle for all the inhabitants. The villas in Golf Garden also have easy access to a grocery store which is located within the gated community.
Sale Price Trends for Villas in Golf Garden
Situated just a short drive away from Khannour Community, there are numerous 4-bedroom to 5 and 6-bedroom villas in Golf Garden. The price range of a 4-bed villa in Golf Garden is around AED 4,200,000 to AED 4,500,000 and the price of a 5-bedroom villa is around AED 4,600,000. On the other hand, the price range of a 6-bed villa in Gold Garden is up to an average of AED 6,300,000 to AED 6,500,000. Located near Samra Community, the prices of these houses may seem a bit higher but with a flexible mortgage plan, these residential properties become more affordable. The prices of these villas vary depending on their condition, size and specific location.
Highlights of Golf Garden
Investment in Khalifa City A is nevertheless a worthy opportunity. Golf Gardens offers a high-end residential scheme that is situated just 20 minutes away from Abu Dhabi International Airport and an hour's drive away from DWC Airport. Khalifa City A is considered a hot-spot for those who are looking to invest or buy a property in Abu Dhabi. When It comes to other emirates of UAE, Dubai is just an hour away, Ajman and Sharjah are within 2 hours distance, whereas Fujairah, Ras Al Khaimah, and Umm Al Quwain are just 3 hours away from this residential scheme.