Properties for sale in Mohammed Bin Rashid City
Last updated date:

Sat, 25 Jun 2022 20:03:40 GMT
1190000 to 45999999

AED
Wilton Terraces 1, Sobha Hartland, Mohammed Bin Rashid City, Dubai

Apartment

Lowest Price | High Floor | Motivated Seller

Sobha Hartland, Mohammed Bin Rashid City, Dubai

Apartment

Exclusive | Corner Unit | Pool and Communty View

District One Villas, District One, Mohammed Bin Rashid City, Dubai

Villa

5BR Fully-Furnished | Upgraded | Vacant

District One, Mohammed Bin Rashid City, Dubai

Villa

Exquisite I Fully Furnished I Exclusive I 6BR

Hartland Greens, Sobha Hartland, Mohammed Bin Rashid City, Dubai

Apartment

1810 Sqft | Biggest 2 Bed | Genuine Seller

Hartland Greens, Sobha Hartland, Mohammed Bin Rashid City, Dubai

Apartment

High Floor | Large Layout | One Bedroom

District One Villas, District One, Mohammed Bin Rashid City, Dubai

Villa

5BR Villa | Mediterranean | District One

District One Villas, District One, Mohammed Bin Rashid City, Dubai

Villa

Vacant | 5BR Villa Contemporary | District One

District One Villas, District One, Mohammed Bin Rashid City, Dubai

Villa

6BR Villa | Contemporary | District One

District One Villas, District One, Mohammed Bin Rashid City, Dubai

Villa

5BR Contemporary | Large Plot Size | Vacant

Wilton Terraces 1, Sobha Hartland, Mohammed Bin Rashid City, Dubai

Apartment

Brand New | Corner Unit| Exclusive

District One Villas, District One, Mohammed Bin Rashid City, Dubai

Villa

BURJ AND SUNSET VIEW | VASTU COMPLIANT | LANDSCAPED

Hartland Greens, Sobha Hartland, Mohammed Bin Rashid City, Dubai

Apartment

Hartland Greens, Sobha Hartland, Mohammed Bin Rashid City, Dubai

Wilton Terraces 1, Sobha Hartland, Mohammed Bin Rashid City, Dubai

Apartment

1 Bedroom | Wilton Terraces | Exclusive

Hartland Greens, Sobha Hartland, Mohammed Bin Rashid City, Dubai

Apartment

Exclusive | Duplex | Vacant on Transfer

KOA Canvas, Mohammed Bin Rashid City, Dubai

Apartment

Skyline View | 2 Beds | Duplex | Maids Room

District One Villas, District One, Mohammed Bin Rashid City, Dubai

Villa

5BED | Contemporary | Vacant

Wilton Terraces 1, Sobha Hartland, Mohammed Bin Rashid City, Dubai

Apartment

Brand New with Pool View | High End Unit

Sobha Creek Vistas, Sobha Hartland, Mohammed Bin Rashid City, Dubai

Apartment

Recently Rented | Prime Unit | Burj Khalifa View

District One Villas, District One, Mohammed Bin Rashid City, Dubai

Villa

6BR Upgraded Contemporary | Vacant | District One

District One Villas, District One, Mohammed Bin Rashid City, Dubai

Villa

Best Deal | Large Plot | Close to Lagoon

Sobha Creek Vistas, Sobha Hartland, Mohammed Bin Rashid City, Dubai

Apartment

Ready to Move I Genuine Resale | Spacious

Hartland Greens, Sobha Hartland, Mohammed Bin Rashid City, Dubai

Apartment

Rare Apt | Maids Room and Private Garden

District One Villas, District One, Mohammed Bin Rashid City, Dubai

Villa

Close to Lagoon | VOT | Single Row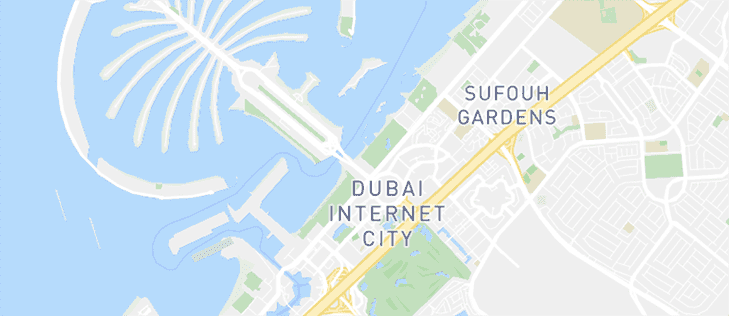 See Listings on the Map
Explore the area
Be the first to hear about new properties
Popular Searches of Properties for Sale in Mohammed Bin Rashid City
Buying a Property in Mohammed Bin Rashid City
With the same level of growth expected in the real estate sector in upcoming years due to a massive decline in property prices, Dubai is strengthening its position among global peers. Attracting people from varied cultures, the properties in Dubai speak volumes about the cultural diversity in the city. One such property is Mohammed Bin Rashid City that is known for its mixed-purpose development in Dubai. Situated at the crossroads of Dubai Al Ain Road and Sheikh Mohammed Bin Zayed Road, Mohammed Bin Rashid City is a master-development project. Consisting of various buildings, such as Gemini Splendor (over 22 units), District 7 (more than 277 units), District One (more than 267 units) and Sobha Hartland (with over 339 units), MBR offers facilities that attract entrepreneurs and catalyze innovation.
Types of Properties in Mohammed Bin Rashid City
Dedicating over 65% of its 1,100 acres land to green spaces, Mohammed Bin Rashid City is unrivalled in its ecological sensitivity. Consisting of over 300 apartments, 200 villas, over 50 townhouses, more than 5 shops, MBR city showcases a blend of sublime beaches, beautiful parklands and crystal lagoons. Inspired by Greek, Spanish and Italian decor, the properties in Mohammed Bin Rashid City are breathtaking. One of the real estates in MBR city, District One, contains 9 km-long walking, cycling, and jogging pathways while Sobha Hartland features 2.4 sq.ft of greenery. Offering a panoramic view of the famous Dubai Canal, property units in MBR feature vast stretches of high-end retail centres, mosques, restaurants, gardens and fitness clubs.
Sale Price Trends for Properties in Mohammed Bin Rashid City
Property ownership brings privacy, stability and security. One of the major benefits of buying a property is that your operational expenses and mortgage interest are tax deductible. If you are interested to buy a property, think of buying it in Mohammed Bin Rashid City, a modern, family-oriented area in Dubai that contains several leisure complexes. The sale trend of apartments in Mohammed Bin Rashid City commences from AED 520,000. In the same vein, the prices of villas in MBR city start from AED 1,420,000 and go up to AED 85,000,000. If you are in search of a tall, terraced house that contains three or more floors, purchasing a townhouse would be an ideal option for you. The cost of townhouses in Mohammed Bin Rashid City starts from AED 1,349,000.
Popular Areas of Muhammad Bin Rashid City
Connecting to the plush communities of Dubai, such as Business Bay and Downtown Dubai, Mohammed Bin Rashid City Road contains the world's biggest shopping mall. Catering to more than 180 million visitors each year, Mall of the World is an exciting project built by Dubai Holdings. Mall of the World covers an area of 4,500,000 sq. ft. with the largest indoor game arena, 20,000 hotel rooms and an open space to organize theatres and cultural events. Featuring 7 kilometres of a temperature-controlled retail district, Mall of the World facilitates the needs of medical tourists in a 3 million sq. ft area. MBR city also contains a park that has been built in collaboration with Universal Studios. Being 30% larger than London's Hyde Park, the park attracts tourists from Africa, the Middle East and India.
Reasons for Investing in Mohammed Bin Rashid City
If you like to rummage for bargains in independent shops and enjoy food, MBR city is the right place for you. With ample restaurants, such as La Serre Bistro & Boulangerie and Barbecue Delights, and shopping malls in the vicinity, it provides residents with an opportunity to buy all they want and eat Mediterranean and Pakistani cuisine. It also resolves transportation issues for non-driving residents as the community is in close proximity to the main thoroughfares of the city: Umm Suqeim Road and Al Khail Road.