Properties with floor plans
Properties for sale in Dubai World Central
Last updated date:

Thu, 06 Oct 2022 14:33:05 GMT
300000 to 40000002

AED
Tenora, Residential City, Dubai World Central, Dubai

Apartment

DISTRESSED DEAL | POOL VIEW | FULLY FURNISHED

Tenora, Residential City, Dubai World Central, Dubai

Apartment

Spacious | Fully Furnished|Lowest Price

Tenora, Residential City, Dubai World Central, Dubai

Apartment

Bright | Spacious | Fully Furnished | Pool View

Tenora, Residential City, Dubai World Central, Dubai

Apartment

Fully furnished 2BR for sale in Dubai South - 988K

Tenora, Residential City, Dubai World Central, Dubai

Apartment

Brand new 1 Bedroom | Fully-furnished | Ready

Tenora, Residential City, Dubai World Central, Dubai

Apartment

Elegantly Furnished with Competitive Price

Tenora, Residential City, Dubai World Central, Dubai

Apartment

1 BR | Well Maintained | Fully Furnished

Tenora, Residential City, Dubai World Central, Dubai

Apartment

| 1BR | FURNISHED | RENTED | GREAT INVESTMENT OPPURTUNITY

Dubai World Central, Dubai

Villa

Genuine Resale | Payment Plan | Semi-Detached

Tenora, Residential City, Dubai World Central, Dubai

Apartment

Elegant Furnished 1Bed Apartment with Good View

Residential City, Dubai World Central, Dubai

Residential Plot

Huge I Residential Plot I G+5 I Residential City

Dubai World Central, Dubai

Residential Building

residential building 75 flats for sale, directy from the owner

Tenora, Residential City, Dubai World Central, Dubai

Apartment

Furnished Studio | Pool View | Good ROI|

Tenora, Residential City, Dubai World Central, Dubai

Apartment

Beautiful I Fully Furnished I One Bedroom For Sale in Tenora S. P 400k

Tenora, Residential City, Dubai World Central, Dubai

Hotel Apartment

Fully Furnished Studio, from DAMAC Tenora, Dubai South

Tenora, Residential City, Dubai World Central, Dubai

Apartment

Furnished | Huge Size |One bedroom |

Tenora, Residential City, Dubai World Central, Dubai

Apartment

Pool View | Furnished | High Floor | Study

Tenora, Residential City, Dubai World Central, Dubai

Hotel Apartment

1 Bedroom Hotel apartment, Tenora , Damac Dubai

Tenora, Residential City, Dubai World Central, Dubai

Apartment

Vacant and ready to move in | Fully Furnished 1 Bedroom Unit

Palma Residences, Residential City, Dubai World Central, Dubai

Residential Building

VACANT FULL BUILDING FOR SALE AT DUBAI SOUTH

Tenora, Residential City, Dubai World Central, Dubai

Apartment

Find your home at best available offers!

Tenora, Residential City, Dubai World Central, Dubai

Apartment

Damac Tenora | Well Maintained | Investment and living option

Tenora, Residential City, Dubai World Central, Dubai

Apartment

1 BR| Fully Furnished| Highly Desirable

Tenora, Residential City, Dubai World Central, Dubai

Apartment

2 bed fully furnished appartment
Find homes by commute time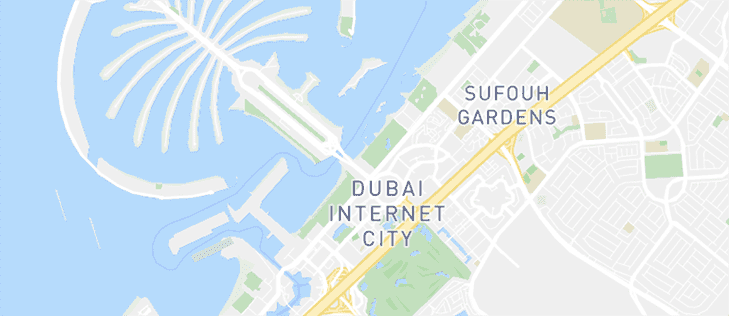 See Listings on the Map
Explore the area
Be the first to hear about new properties
Buying a Property in Dubai World Central
Dubai is an International hub and is the most visited place among tourists in the UAE. People from different countries who work in the Emirates, prefer Dubai for investing and buying properties as most of the commercial offices are in Dubai and it becomes easy for people to commute to their work while living in the city. Dubai World Central is a planned residential, commercial and logistics complex. Dubai World Central is also a residential area which gives you great options for villas, apartments, and warehouses which are available for sale.
Types of Properties in Dubai Central
Properties in Dubai World Central are full of residential options especially villas and apartments and hotel apartments. Dubai World Central is a project that is going to be further developed with more residential and commercial units. This property in Dubai offers many amenities such as a fitted kitchen with washer, dryer, oven, refrigerator, and microwave. Other facilities that are planned in the area are gaming room, children's playground, free Wi-Fi, DAMAC rental pool, fitness club, swimming pool, steam room, and sauna. The area also has a pet-friendly policy.
Sale Price Trend for Properties in Dubai World Central
If you want to own a property in Dubai World Central than you can buy an apartment, villa, hotel apartment or residential plot according to your budget and need. If you want to invest in a hotel apartment, it ranges from AED 360,000 to AED 1,715,000. The sale price of villas ranges from AED 2,269,888 to AED 3,145,888. People can also buy apartments in Dubai Central which cost between AED 350,000 to AED 1,888,000. Prices of apartments and villa may vary according to the coverage area and number of bedrooms in the unit. All the properties in Dubai World Central are available on 25% down payment and mortgage with easy monthly installment where the payment is to be made over the period of 25 years and the interest rate is 3.24%.
Popular Areas of Dubai World Central
Known as one of the most well-planned projects of its kind in the world, Dubai World Central is an area that comprises the 140-square kilometer master-planned free zone located near the Jebel Ali Sea Port. Dubai World Central comprises of different real estate options. It is easier to buy a villa and apartment in this area while hotel apartments also come with easy installment plans. The hotel apartments in Dubai World Central lie in the close proximity of the nerve center of Expo 2020 which will be the host of world-class facilities. The community is close to shopping centers, a resort hotel, and a well-appointed community center. Some nearby recreational spots are Jumeirah Golf Estates, Dubai Autodrome, Jabil Ali Shooting club, Medina Mall, Sahara Rides, Dubai sports city and the tallest block of Dubai Marina is also 3 miles away from Dubai World Central. Some well-known restaurants of the area are Golos Italia restaurant, Skin Panini, and Coffee Pushkin.
Reason for Investing in Dubai World Central
The residential area of Dubai World Central is a place carefully crafted for occupants who want to invest in a peaceful yet a full of life place. Dubai World Central is close to some key commercial places like The Al Maktoum International Airport Logistics District, Business Park, Aviation District, Commercial District, and Residential District. Dubai World Central is conceptualized as a location that is always alive with verve and liveliness. It is an ideal place for people who want to invest in a space that promises the unique blend of the posh yet a city-centric approach of living.