Shakhbout City (Khalifa City B)
Properties for sale in Shakhbout City (Khalifa City B)
Last updated date:

Sat, 24 Sep 2022 08:09:08 GMT
1400000 to 10800000

AED
Shakhbout City (Khalifa City B), Abu Dhabi

Villa

Fully Furnished Villa | Vacant | Inquire Now!!

Shakhbout City (Khalifa City B), Abu Dhabi

Villa

Stand Alone 4 Bedrooms | Breathable Community | Shakhbout City

Shakhbout City (Khalifa City B), Abu Dhabi

Townhouse

2 BR & Maid | Townhouse | Breathsble Master Community

Shakhbout City (Khalifa City B), Abu Dhabi

Townhouse

Time To Invest | 3 Br Townhouse & Maid |Shakhbout City

Shakhbout City (Khalifa City B), Abu Dhabi

Villa

Luxurious 5 BR Villa | Magnificent view | Master Community

Shakhbout City (Khalifa City B), Abu Dhabi

Villa

Outstanding 6 BR Villa | Breathable Community

Shakhbout City (Khalifa City B), Abu Dhabi

Villa Compound

Corner & 2 Streets | Age 9 Years | Compound 5 Villas

Shakhbout City (Khalifa City B), Abu Dhabi

Villa

One home with all lifestyles free hold for all nationalities

Shakhbout City (Khalifa City B), Abu Dhabi

Villa

Own a villa for the price of an apartment free hold for all nationalities

Shakhbout City (Khalifa City B), Abu Dhabi

Villa

For sale| 6BR Villa | Garden | External Extension

Shakhbout City (Khalifa City B), Abu Dhabi

Villa

Corner & 2 Streets | For Sale Villa 10 Master Rooms |

Shakhbout City (Khalifa City B), Abu Dhabi

Villa

For Sale |Own A Luxury New| Villa 8BR|Majlis

Shakhbout City (Khalifa City B), Abu Dhabi

Residential Plot

Residential Plot| Prime Location| Own Now!

Shakhbout City (Khalifa City B), Abu Dhabi

Villa

Brand New Villa with great location

Shakhbout City (Khalifa City B), Abu Dhabi

Villa

Amazing Brand New Villa | good Design

Shakhbout City (Khalifa City B), Abu Dhabi

Villa

spacious villa | prime location | shkhbout city

Shakhbout City (Khalifa City B), Abu Dhabi

Villa Compound

Modern compound for sale in shakhbout city

Shakhbout City (Khalifa City B), Abu Dhabi

Residential Plot

Residential Land on a Good Location

Shakhbout City (Khalifa City B), Abu Dhabi

Villa

STANDALONE|CORNER|4 BHK VILLA | ZAYED CITY

Shakhbout City (Khalifa City B), Abu Dhabi

Villa

Stand Alone 7 Bedrooms Villa with driver room for sale in Shakhbout city

Shakhbout City (Khalifa City B), Abu Dhabi

Villa

STAND ALONE VILLA|5BRKH|ZAYED CITY|SHAKHBOUT

Shakhbout City (Khalifa City B), Abu Dhabi

Villa

Mixed Use Villa

Shakhbout City (Khalifa City B), Abu Dhabi

Villa

Hot Deal | 5Br Villa Corner | Standalone

Shakhbout City (Khalifa City B), Abu Dhabi

Residential Plot

Huge Land Good Price
Find homes by commute time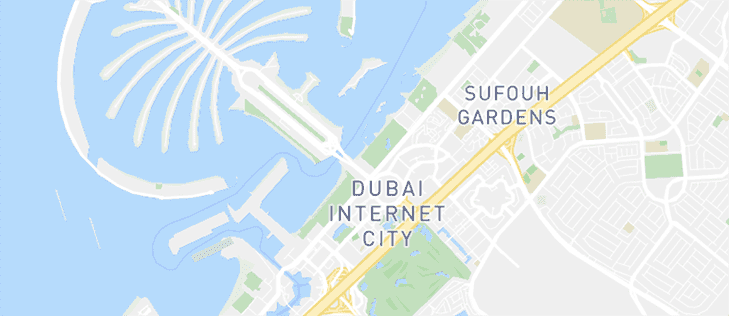 See Listings on the Map
Explore the area
Be the first to hear about new properties
Buying a Property in Shakhbout City (Khalifa City B)
The gorgeous community of Shakhbout City is strategically located near Al Shawamekh and Bani Yas. The new districts in Abu Dhabi provide high-quality houses and one of the most popular residential communities in this emirate is Khalifa City. The Shakhbout City, also known as the Khalifa City B, is one of the 3 sub-areas which make up Khalifa City.
Types of Properties in Shakhbout City (Khalifa City B)
There are various residential and commercial properties for sale and rent in Khalifa City B. The community is perfect for buyers who would love to spend their days in a peaceful environment. The community offers residential plots, commercial plots, commercial villas and compound villas. When it comes to the best residential properties then villas for sale in Shakhbout City are hands down one of the best in the community. The 4, 5, 6 and 7-bedroom villas in Khalifa City B acquire 6th position in the popularity graph of the most popular areas in Abu Dhabi to avail villas.
Sale Price Trend for Properties in Shakhbout City (Khalifa City B)
Properties in this community are fairly affordable as compared to others in neighbouring communities. If we talk about properties other than villas then the residential plots in Khalifa City B are also available in abundance with an average price that starts at AED 2,600,000 and reaches up to AED 5,000,000. Similarly, the price range for the beautiful Khalifa City B villas which have a majlis, a laundry room, a dining room and a maid's room starts from AED 4,300,000 and goes as high as AED 12,000,000. The villa compounds with 5 to 9 bedrooms with a floor size that ranges between 15,000 and 30,000 sq. ft. will cost anywhere between AED 6,600,000 and AED 13,500,000.
Popular Areas of Shakhbout City (Khalifa City B)
The community of Shakhbout City may be quiet but it has all the facilities needed to live a comfortable life. Since the community is still developing, the only popular areas for residents within the community are salons, hypermarkets, fitness centres and different restaurants and cafes. For fine-dining options in Khalifa City B, one can check out a few locations such as Karam Al-Sham, Shezan Restaurant Cafeteria, Madang Korean Restaurant and Broccoli Pizza & Pasta that are more popular than others. For the ladies, the most popular location within the community would no doubt be the Top Ladies Beauty Centre and Sona Saloon.
Reasons for Investing in Shakhbout City (Khalifa City B)
The lifestyle of the community may be the best reason for investing in Khalifa City B. Apart from basic amenities, the community is well connected to the Abi Dhabi – Al Ain Road and Abu Dhabi – Ghweifat International Highway for easy commute. Owning a house in a place like this would definitely decrease your transportation expenses while the presence of a number of international level schools will also allow you to send your children to good schools that are located nearby. Schools such as Australian School of Abu Dhabi, Dorcas Nursery, International Academic School and Small Stars Nursery are a few options in the community. A series of mosques can also be found at every intersection of the community. Also, not too far away is one of the best attractions in the city, Yas World. This location includes some of the best-themed parks, such as Ferrari World, home to the fastest rollercoaster in the world, and Yas Waterworld, a water park.