Properties with floor plans
Apartments for sale in Shamal Waves
Last updated date:

Wed, 05 Oct 2022 14:11:10 GMT
370000 to 1050000

AED
Shamal Waves, JVC District 14, Jumeirah Village Circle (JVC), Dubai

Apartment

SPACIOUS|LARGE LAYOUT| VACANT AND REDAY TO MOVE

Shamal Waves, JVC District 14, Jumeirah Village Circle (JVC), Dubai

Apartment

Loft 1bed | Modern layout | Huge Terrace

Shamal Waves, JVC District 14, Jumeirah Village Circle (JVC), Dubai

Apartment

Large Studio | Fully Fitted Kitchen | Modern Unit

Shamal Waves, JVC District 14, Jumeirah Village Circle (JVC), Dubai

Apartment

Furnished | chiller free | Spacious

Shamal Waves, JVC District 14, Jumeirah Village Circle (JVC), Dubai

Apartment

Spacious Studio | best Layout |JVC

Shamal Waves, JVC District 14, Jumeirah Village Circle (JVC), Dubai

Apartment

Massive Corner Unit | Loft | Vacant

Shamal Waves, JVC District 14, Jumeirah Village Circle (JVC), Dubai

Apartment

Spacious Apartment | Community View
Find homes by commute time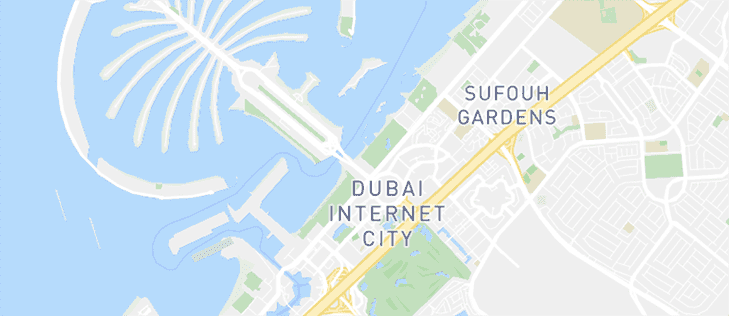 See Listings on the Map
Explore the area
Be the first to hear about new properties
Buying an Apartment in Shamal Waves
Stationed along the Sheikh Mohammed Bin Zayed Road and evoking a sense of community, is the much longed-for beautifully landscaped network of JVC properties, comprising of well-designed and sophisticated villas, apartments and townhouses. Dressed in world-class amenities and scenic panoramas, all amped up by affordability, makes JVC an ideal spot for residence and real estate investments as compared to other properties in Dubai. Elegantly showcasing the middle of the Shamal neighborhood within the gated vicinity of JVC, stands the marvelous architecture of Shamal Waves, brought to you by Lootah Real Estate Development. Boasting an inspiring façade with its glass balustrade, lustrous aluminium doors, windows and louvres, the apartments in Shamal Waves vividly spans across an urbanized area of 175,905 sq. ft. Constituting an imperial duo of two identical buildings, the state-of-the-art development is expected to be completed by the fourth quarter of 2018.
Types of Apartments in Shamal Waves
Splendidly leveling up to 4 storeys in addition to a ground level, the apartments for sale in Shamal Waves encompass dozens of units, including studios, 1-bedroom apartments and 1-bedroom lofts. Designed to cater to your desires, the apartments in Shamal Waves features exquisite enamel tiling with granite countertops adding tone and verve to the pantry. Besides, hand-picked sanitary fittings offer greater practicality interlaced with style, while pure walnut-laminated doors signifies antique appeal. The ceilings, painting and lighting, however, are finished taking into account the homeowners' tastes and requirements. Characterized by a classy ambience together with the delights of living in JVC, buying apartments for sale in Shamal Waves is a sound choice.
Sale Price Trends for Apartments in Shamal Waves
Providing a sense of community by fostering social interactions but without having you to give up on your privacy, Shamal Waves apartments for sale are making their way to the next big level of luxuriously serene community lifestyle. While the lavish home décor and world-class facilities warrants a small fortune, the price of the apartments for sale in Shamal Waves are incredibly low. If you're on the lookout for a spacious studio with balcony, the minimum price for a studio in Shamal Waves is AED 500,000. However, buying a 1-bedroom flat will cost you as low as AED 692,000 while that with a loft will cost you AED 1,100,000 at minimum.
Highlights of Shamal Waves
Treating your need for a luxuriantly ritzy lifestyle, the apartments host plenty of amenities and conveniences, including a hotel-like designer lobby, covered parking spaces, first-class swimming pool, in-built wardrobes, fully-equipped creative kitchen and the like. Furthermore, the prime location of the apartments in the hub of the city along with a close proximity to the business districts of Dubai such as Dubai Internet and Media Cities, Jebel Ali Free Zone and Al-Maktoum International Airport has brought Shamal Waves into the limelight for many buyers and real estate investors.