Apartments for sale in ALCOVE
Last updated date:

Fri, 12 Aug 2022 12:27:50 GMT
600000 to 1400000

AED
ALCOVE, JVC District 11, Jumeirah Village Circle (JVC), Dubai

Apartment

Two Bedroom | Immaculate | Owner Occupied

ALCOVE, JVC District 11, Jumeirah Village Circle (JVC), Dubai

Apartment

Immaculate Semi Furnished Ready to Move In

ALCOVE, JVC District 11, Jumeirah Village Circle (JVC), Dubai

Apartment

Quality Finish | VOT | Spacious Layout

ALCOVE, JVC District 11, Jumeirah Village Circle (JVC), Dubai

Apartment

Excellent 2Bed Layout | Vacant on Transfer

ALCOVE, JVC District 11, Jumeirah Village Circle (JVC), Dubai

Apartment

Kitchen Appliances | Best Investment | Hot Deal

ALCOVE, JVC District 11, Jumeirah Village Circle (JVC), Dubai

Apartment

Ideal Community | Spacious & Bright | Worth To Own

ALCOVE, JVC District 11, Jumeirah Village Circle (JVC), Dubai

Apartment

Well Maintained | Rare Layout | Spacious

ALCOVE, JVC District 11, Jumeirah Village Circle (JVC), Dubai

Apartment

Cheapest | Spacious Layout with Balcony | Prime Location

ALCOVE, JVC District 11, Jumeirah Village Circle (JVC), Dubai

Apartment

Negotiable | Rented | Large Lay-out

ALCOVE, JVC District 11, Jumeirah Village Circle (JVC), Dubai

Apartment

BS | Huge Size 1Bed | Corner Unit @695K

ALCOVE, JVC District 11, Jumeirah Village Circle (JVC), Dubai

Apartment

OP| 2BHK+Storage 1280 SQF ALCOVE JVC

ALCOVE, JVC District 11, Jumeirah Village Circle (JVC), Dubai

Apartment

BEST Luxury 2BR+Maids W/Balcony | Alcove

ALCOVE, JVC District 11, Jumeirah Village Circle (JVC), Dubai

Apartment

Excellent layout | 2BR + Store | Great Deal

ALCOVE, JVC District 11, Jumeirah Village Circle (JVC), Dubai

Apartment

Stunning 2 Beds| Ideal Location | Great Investment

ALCOVE, JVC District 11, Jumeirah Village Circle (JVC), Dubai

Apartment

Luxury Best Price | Alcove JVC | Vacant on Transfer

ALCOVE, JVC District 11, Jumeirah Village Circle (JVC), Dubai

Apartment

Corner Unit | VOT | Bigger Layout

ALCOVE, JVC District 11, Jumeirah Village Circle (JVC), Dubai

Apartment

HUGE MODERN 2BR + MAID in JVC FOR SALE|

ALCOVE, JVC District 11, Jumeirah Village Circle (JVC), Dubai

Apartment

2BR+Store | Pool View | Best Price | Amazing Layout

ALCOVE, JVC District 11, Jumeirah Village Circle (JVC), Dubai

Apartment

Pool View, Ready 2 Move, Investor Deal

ALCOVE, JVC District 11, Jumeirah Village Circle (JVC), Dubai

Apartment

Good for Investment | Exclusive 1 BR Plus Study Room

ALCOVE, JVC District 11, Jumeirah Village Circle (JVC), Dubai

Apartment

Pool View/ Vacant on Transfer/ Fully furnished with balcony

ALCOVE, JVC District 11, Jumeirah Village Circle (JVC), Dubai

Apartment

Furnished 2BED+STORE With Double Balcony

ALCOVE, JVC District 11, Jumeirah Village Circle (JVC), Dubai

Apartment

Best Offer |Pool View | 2 BHK |Vacant On transfer

ALCOVE, JVC District 11, Jumeirah Village Circle (JVC), Dubai

Apartment

Tow Bedroom I Pool View I Ready To Move i
Find homes by commute time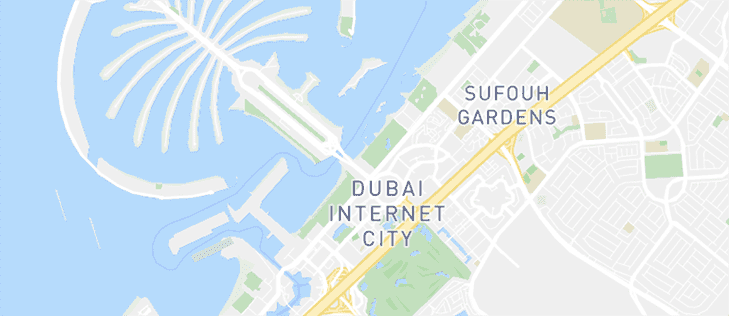 See Listings on the Map
Explore the area
Be the first to hear about new properties
Buying an Apartment in Alcove
Revealing to be a standout among the most sought-after properties in Dubai, the Jumeirah Village Circle (JVC) is a groundbreaking masterpiece by Nakheel. The property has gained attention for offering affordable living spaces in the recent months. Enveloped in rich green gardens and landscaped boulevards, the rental options in JVC real estate offer its residents an urban living standard in a village style peacefully. In the middle of these developments, it elegantly sits the residential architecture of Alcove, which is brought to you by Groovy LLC Projects. Located at District 11 of JVC, Alcove is a low-rise residential development featuring boutique apartments for sale.
Types of Apartments in Alcove
The apartments for sale in Alcove are exclusively designed with special consideration given to artistically maximizing the area with the ingenious use of outdoor space. Featuring a ground +5 storey structure, the apartments in Alcove consists of 78 units ranging from studios to 1-bedroom and 2-bedroom flats. Private terraces have been beautifully carved out in some of the apartments for the residents to unwind. Besides, the first-class ceramic tiles all throughout, fitted wardrobes, high-end kitchen fixtures and standard ensuite bathrooms, which makes the right choice for anyone, who are looking to buy an apartment.
Sale Price Trends for Apartments in Alcove
Creating a sense of well-being and inspiration to the inhabitants, the flats have been cleverly crafted to optimize the use of light and space efficiently. While living in JVC fetches a token of affordability, buying an apartment in Alcove is a tactful option for families looking for a permanent dream residence. The price of a completely furnished 1-bedroom flat in Alcove start from AED 780,000. Whereas, owning a 2-bedroom apartment will cost you as low as AED 907,000.
Highlights of Alcove
Though the ergonomically designed living spaces in the Alcove apartments are a luxury treat itself for the residents, the complementing amenities will augment the lifestyles of the dwellers. From three high-quality elevators, secured covered car parking, installed security cameras in all common areas to state-of-the-art gymnasium and scintillatingly large outdoor pool, the Alcove apartments for sale cover all the facilities needed to live a blissful life. Moreover, the nearby places inlude sports fields, retail stores and supermarkets, mosques, schools all through the abundant green bays within the JVC community makes Alcove an iconic spot for investment.