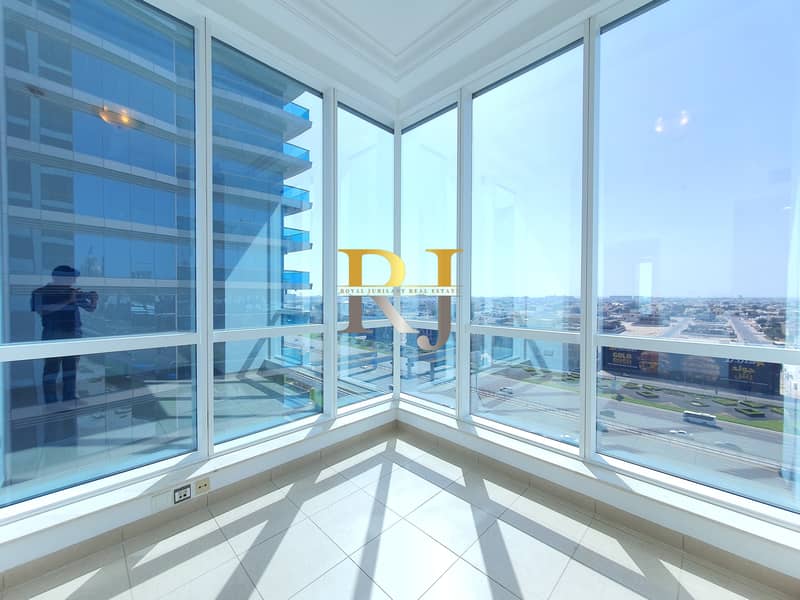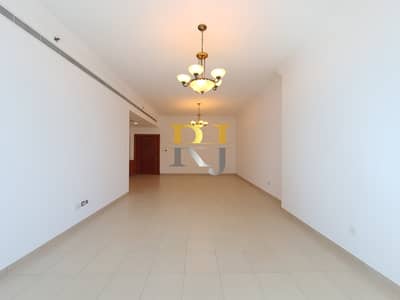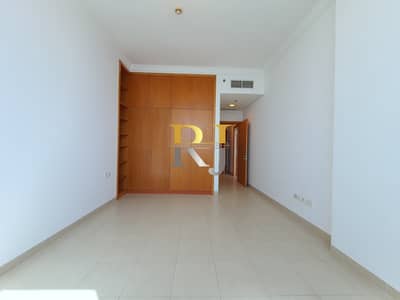 شقة في منازل الصفا،الخليج التجاري 2 غرف 134999 درهم - 7462907
Royal Jubilant Real Estate Showcase This Beautiful Spacious A/C Free 2 Bedroom Apartment with Rich Kitchen Appliances and Premium Facilities in Business Bay.


Features:

* Big Living Room
* 2 En-Suit Bedrooms
* 2.5 Bathrooms
* Built-in Wardrobes
* No Balcony
* Well Equipped Gym
* Full Length Swimming Pool
* Free Maintenance
* Free A/C
* 24/7 Hours Security
* Intercom and Access Control
* 1 Free Covered Parking
* Centralized Heating
* Central A/C Free
* Steam and Sauna.



Payment Terms:-

* Rent - 134,999K
* Security Deposit- 5%
* Commission- 5% + VAT
* Flexible Payment Plan



-: ABOUT BUSINESS BAY:-
Business Bay is a trendy mixed-use district in Dubai. Set alongside the gleaming waters of the Dubai Canal, it neighbors the city's most happening center, Downtown Dubai.


Business Bay Dubai spans 46.9 million sq. ft. , of which 22.1% is allocated for residential purposes, 18.5 % for commercial use, and 59.4% is dedicated to mixed operations. This recognized destination is home to leading international and local businesses, architectural masterpieces, renowned hospitality groups, public transport links, and many top-notch amenities.



IN A NUTSHELL

A leading business hub in Dubai
Features residential and commercial skyscrapers
Located on the banks of the Dubai Canal
Close to Burj Khalifa, The Dubai Fountain, and Dubai Aquarium
Investor-favourite due to upcoming developments and projects
Home to the former tallest hotel in the world, JW Marriott Marquis
Popular lifestyle destination because of several restaurants, cafes, and hotels



RESTAURANTS IN THE BUSINESS BAY AREA

The restaurants range from casual dining eateries to fine-dining outlets. Like other upscale locations in Dubai, Business Bay has a long list of interesting dining options.


Some well-known restaurants in Business Bay include Tong Thai, Izakaya, Kitchen 6, Prime 68, Miss Tess, Acai and Co. , Mama'esh, Kamat, Farsi Restaurant, Tangerine, and Tibba. The many dining outlets in Downtown Dubai, City Walk, and DIFC are a short drive away.


When it comes to licensed bars and pubs, there is no shortage for those living in the community. Lock, Stock & Barrel Business Bay, Sports on 4, Hudson Tavern Dubai, Bay Club, Oud Lounge, Makar, Vault, and The Rose & Crown are popular choices.



OUTDOOR ACTIVITIES, FITNESS, AND BEAUTY

Owing to its commercial popularity and busy nature, it's easy to imagine that there may not be too many parks in Business Bay Dubai. However, you will find Bay Avenue Park, near Spinneys in Business Bay. The pet-friendly Burj Park in Downtown Dubai is another hit destination. There are many fun things to do in Burj Park. You can go cycling and witness the Wings of Mexico and the world's tallest performing fountain. Safa Park's large running track is just across the road near Sheikh Zayed Road.


There is also no shortage of indoor fitness centers with a selection of gyms dotted across the area. Notable fitness centers in Business Bay are Fitness First in Vision Tower, Elevation Fitness on Al Sa'ada Street, and BARE in Clover Bay Tower. Bare Dubai is one of the best gyms in Business Bay, offering full-body training sessions and workouts.


Residents can visit Rifa Beauty Salon at The One by Omniyat, Valery & Co in Executive Towers, and Brushed Beauty Salon on Al Asayel Street for a quick beauty fix. For a more luxurious spa session, head to the spas in JW Marriott or Taj.



LOCATION

Downtown Dubai is an 11-minute drive by car.
Sheikh Zayed Road is an 18-minute drive away.
City Walk and Jumeirah are a 10-minute drive by car.
A 15-minute drive to the Dubai International Airport.
Dubai Marina is a 20-minute drive by car.
Palm Jumeirah is a 21-minute drive away.

About RJ:
We are based in the Burjuman Business Tower, Al Mankhool, and working towards taking over the Royal Jubilant Real Estate market in Dubai Our real estate business also offers services to help our clients find the right property, negotiate prices, and manage the sale or lease process. Our experts will help you find the best property to rent, in the perfect location for you, at the best price. We are providing an end-to-end real estate service, so our experts will walk you through the entire process from beginning to end. Here you can find any property for sale or rent: penthouses, city apartments, lake-view homes, luxury villas, offices, and more. We are an innovative and value-driven company in the real estate business.

About Me:

I have excellent customer service and a commitment to working hard, listening, and following through. I provide quality service to build relationships with clients and more importantly, maintain those relationships by communicating effectively. Find the Home of Your Dreams. A Vision for your Life.


Want to know more? Please don\'t hesitate to contact me. I would love to hear from you!
I am here to help. . .

Muhammad Qasim,
Property Consultant Phone:
Email:

Reach out anytime!
I will provide you with the best option based on your preferences.

Other information about our company:-

Website: www. royaljubilant. ae
Address: The Burjuman Business Tower, Office # 1354, Al Mankhool, Dubai
Office Contact #
ORN Number: 28839
DED License:




Questions? We have answers!
معلومات عن العقار
نوع العقار

شقة

نوع العرض

للايجار

الرقم المرجعي

بيوت - 0901-2-MASBB

التأثيث

غير المفروشة

تاريخ الإضافة

16 مايو 2023
المخططات الطابقية
عرض ثلاثي الأبعاد
صورة ثلاثية الأبعاد
صورة ثنائية الأبعاد
Floor 9,10,18,19
المزايا والخدمات
نظام كهرباء احتياطي للطوارئ
+ 18 مزايا وخدمات
البحث الشائع
*يتم احتساب هذا البحث الشائع باستخدام خوارزمية عقارية استناداّ إلى أسعار العقارات المعلَنَة على بيوت.
**يستند البحث الشائع إلى عمليات البحث التي قام بها مستخدمي بيوت خلال آخر 3 شهور.
الموقع والأماكن القريبة