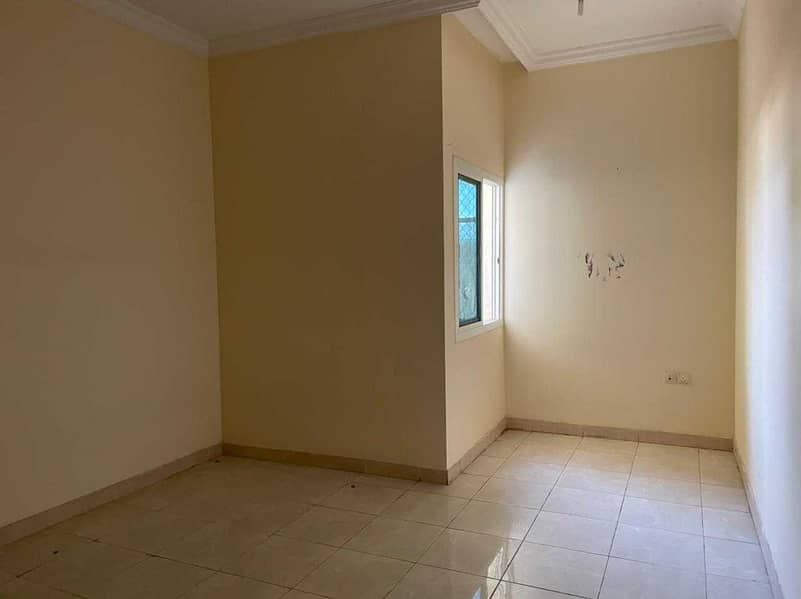 2BHK Apartment with Balcony on Ground Floor
Living Standard is pleased to bring you this unique renovated apartment, the residence has an enormous Kitchen and built in kitchen cabinets. On grounds of the striking ceilings, white walls and high floors there is a dramatic tone to the all-encompassing view.

2BHK Apartment with Balcony on Ground Floor Consist of:

02 Bedrooms
02 Bathrooms
Kitchen
Living Room
Balcony
Car Park
Pets Allowed
Split A/c
Security 24/7

Al Muwaiji, Al Ain

Where it's located
Al Muwaiji is bordered by Al Khabisi with Al Jimi to the North. Asharej to the west. Al Jahili to the north along with Falaj Hazza to the south.
Transport and parking
Despite ample retail, most of the district is residential and as a result parking is in vast supply. Parking is not so easy in the ministries area. The E22 Abu Dhabi-Al Ain road runs along its southern border, while the Al Baladiyya Street on the eastern side takes you to the E66 Dubai-Al Ain Road.
Several buses run through the area and taxis are relatively easy to find – usually congregating at the ministries area.
Oasis
If you're visiting the area, make sure you stop by Al Muwaiji Oasis. It literally is an oasis of calm in a built-up residential area.
Shopping
The main shopping attraction in the area closeby is Al Jimi Mall. A large Carrefour supermarket exists on the ground floor, but be warned, it gets extremely busy in the evenings. Elsewhere in the mall there are several clothing retailers, a Centrepoint, and a Home Centre.
Located at Jebel Roundabout in the south-eastern-most corner of the area is a large Homes R Us furnishing store, which sits among smaller shops selling furniture and light goods. The parade of shops on the E22 features a music store, several other small shops, and a Choithram's supermarket.
On the western side of Al Jimi is the Al Ain Convention Centre complex which features yet another furniture store – Home Mart – as well as huge fruit, veg, and meat market.
Dining
Dining options are mainly confined to Al Jimi Mall, which features restaurants like Chili's, Paparoti, and an extensive food court.
Fast food outlets such as Pizza Hut, KFC, Arabic Restaurants are located near to Jebel Roundabout, while a pleasant La Brioche is situated in the Al Ain Convention Centre area.
نوع العقار

شقة

نوع العرض

للايجار

الرقم المرجعي

بيوت - MUW-204

تاريخ الإضافة

يوليو 28, 2021
الموقع والأماكن القريبة
هذا العقار لم يعد متوفرا بعد الآن