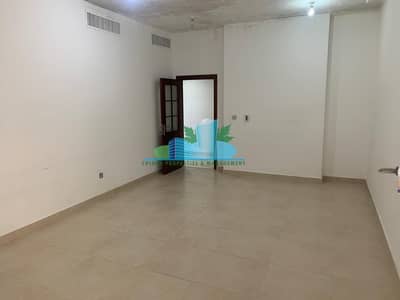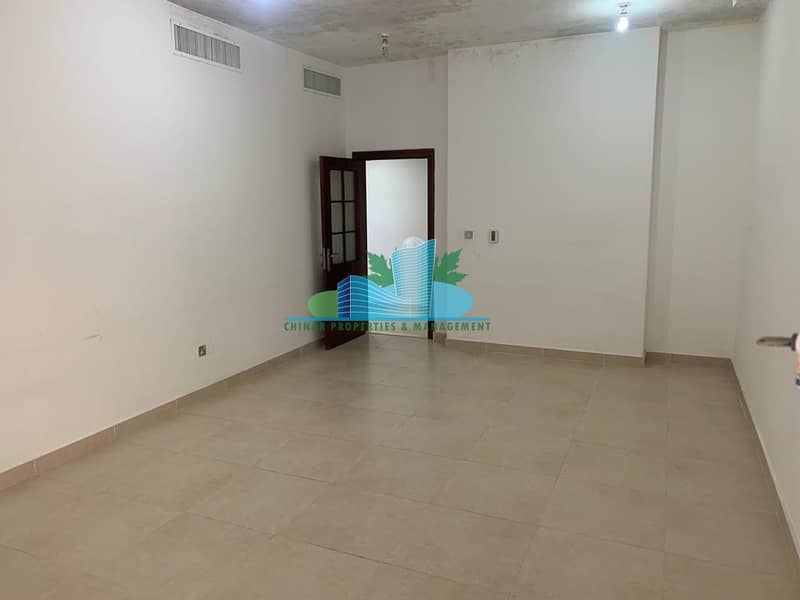 شقة في شارع حمدان 3 غرف 60000 درهم - 5134647
LET US SAVE OUR TIME & ENERGY! KINDLY READ CAREFULLY!

1: Due to loads of inquiries and viewing to attend to, we apologize for any delayed response.
2: Location will be sent to you 10 to 15 minutes before your viewing appointment and right after signing the viewing form.
3: KINDLY book an appointment 1 to 2 hours before. This will allow us to be in the area right after finishing our viewing with Clients who previously booked an appointment before you.
4: If you're more than 30 minutes late, your appointment will be rescheduled.
5: We are closed every Friday, kindly send us your inquiry via whats app every Friday.
6: Take note that we are a Licensed Real Estate that charges 5% for service fees.
7: In Compliance with the federal Law Article One-three-eight twenty seventeen & its Executive Regulations for fixed administration fees or commission for Real Estate.
8: Each Bayutadvertisement is paid for by us.

PLEASE TAKE TIME TO REVIEW OUR SERVICES: https://chinarrlmanagement. wixsite. com/testimonial

APARTMENT FEATURES:
1: The Apartment incorporates the generously proportioned kitchen, welcoming the Hall room or living. The livingroom provides comfort and warmth in the wintertime and the community view brings year-round delight.
2: Next, you will find three dreamy bedrooms and three bathrooms. The master bedroom suite with a Built-in Cabinet,ensuite bathrooms, A balcony encourages relaxation from your exhausting day atwork or from strolling from outside.
3: Other highlights of the property include central air, central gas andglossy tiles floors, well-maintained quality fittings & fixtures, and bigsizes of bedrooms.
4: Near to public transport bus,schools, shops, dining & leisure facilities within easy reach, and manymore. This is the ideal place to call home. Be prepared for this to be love atfirst sight.

COMMUNITY AMENITIES OVERVIEW: Friendlyneighborhood and you can have your break anytime. This Apartment has accessibleto all establishments such as Mosque,Hospitals,Near Malls, supermarket, Nearpublic bus stop good for commuters, Convenient access to public transportationand many morethat allows you and your families to bond while increasing asense of well-being.

PAYMENT DETAILS:
Rent this Apartment for only AED 60k yearly, up to 4 payments orcheques. AED 2K Cheque or cash Security deposit which is refundable. And a 5%service fee (one time). Come and Try us! Book your Apartment viewing forFREE and get the best Market complimentary evaluation with our propertyConsultant Mr. Amir
Mr. Amir has different types of Apartments located in different areashere in different area of Abu Dhabi. Charming Studio, 1 BHK, 2 BHK, 3 BHK and 4BHK. Apartment size and facilities depend on buildings andlocations. Units depend on a first come first serve basis.

FOR MORE DETAILS & INFORMATION,PLEASE CONTACT US:
Whats App:
| look for Mr. Amir
Email:


ABOUT US CHINAR:As oneof leading Abu Dhabi based real Estate companies; CHINAR PROPERTIES & MANAGEMENT acquired the trust of clientsand partners through delivering a consistent client-oriented the trust andprofessional solution for all matters. Chinar has deep knowledge of Real estatemarket trends and this is what we employ to our clients advantage day in andday out.

NOTE: In Compliance tothe Federal Law Article
& its Executive Regulations for fixedadministration fees or commission for Real Estate Brokers & its applicationin the UAE. Chinar Properties & Management a License real estate is requiredto collect 5% of the annual lease amounton all services applicable as per Law.
نوع العقار

شقة

نوع العرض

للايجار

الرقم المرجعي

بيوت - 1316-Ap-R-0936

التأثيث

غير المفروشة

تاريخ الإضافة

مايو 4, 2021
الموقع والأماكن القريبة

العقار معلن من قبل Amir Abbasi
0 التقييمات

·

اكتب تقييم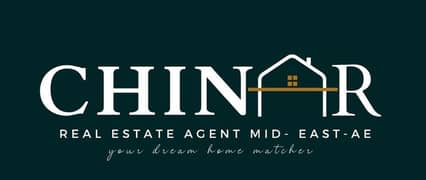 عرض جميع العقارات