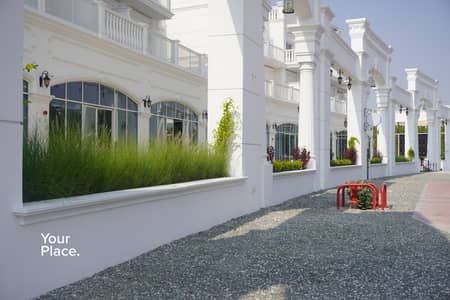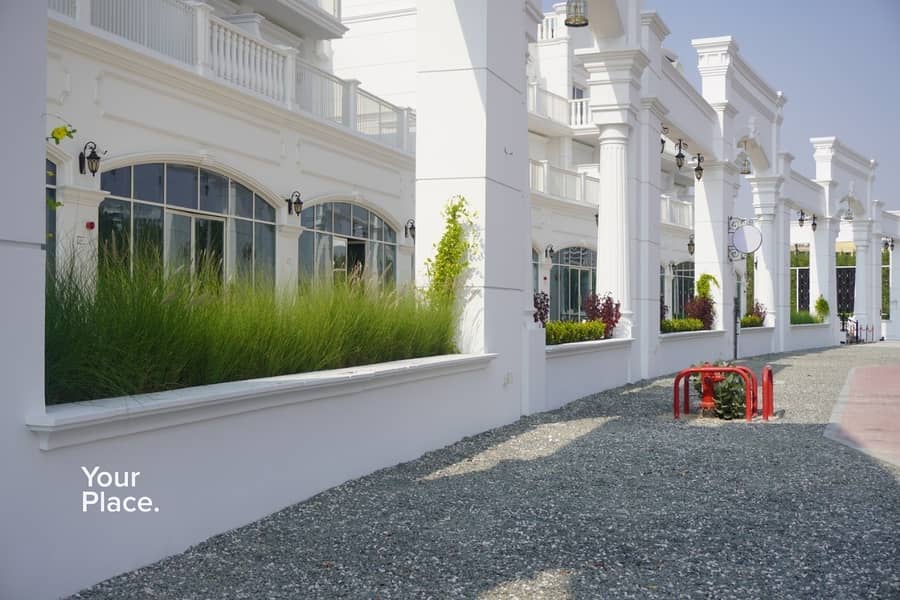 فينسيتور بوليفارد، أرجان، دبي
محل تجاري في فينسيتور بوليفارد أرجان 149000 درهم - 4970557
Your Place Real Estate is pleased Great Commercial Retails in Arjan area -Promenade Retails

*Vincitore Boulevard next to Miracle Garden
*Different sizes and rent rates varies on Retail grade
*Luxury Promenade for different business concepts
*Shell and Core
*Parking facilities

For more info please contact:

Gulbar Shamelova phone:

Email:

Office: Marina Terrace tower, P4 level, office 23
YourPlace Real Estate, Dubai Marina, UAE

Welcome to THE PROMENADE By Vincitore!

CONCEPT & VISION: A MARVEL OF DESIGN & ARCHITECTURE!
The Promenade is an architectural landmark featuring picturesque European colonial-style design with stunning Victorian-era aesthetics, crafted ingeniously with GRC Faade, Green and landscaped environments, fresh open-air paces, and stone fountains that overtly evokes the beauty, culture, and history of Old Europe. With a dedicated 250 m long boulevard boardwalk, The Promenade encompasses a daring new vision of boutique outdoor experiential lifestyle retail.
ALL-ENCOMPASSING RETAIL EXPERIENCE!
The Promenade is a unique conceptualization designed to be a high-end retailing space covering over 45K sq. Ft. of Indoor Leasing Space & 20K sq. Ft. of outdoor Retail Space. With a Unique World-Class Mix of High-Quality brands, Cutting Edge Boutiques, Culinary Craft, exciting Entertainment, and Much More, The Promenade is set to be an All-Encompassing Retail Landmark that will cater to each and every need of the community residents and international tourists that visit this unique outdoor retail mall.
UNMATCHED LOCATION:
RIGHT OPP. ONE OF UAES TOP 10 TOURIST ATTRACTIONS MIRACLE GARDEN!
The Promenade by Vincitore has a very strategic and prime location that enables it to be a Landmark Retail hub for both International Tourists and the fast-growing Community of Dubailand. The Promenade by Vincitore is Centrally Located at the Heart of Dubailand, With Easy Access from Umm Suqeim Street, Hessa Street, Sheikh Mohammed Bin Zayed Road, and Al Khail Road, The Promenade is easily accessible by all through Private Transport, Public Transport as well as Walking. UNMATCHED FOOTFALL:
MASSIVE UNTAPPED TOURIST & RESIDENTS FOOTFALL WITH HUGE BUSINESS POTENTIAL! The Promenade is 15 minutes away from 7 prominent and growing communities & right opposite one of the UAEs Top 10 Tourist Attraction - Dubai Miracle Garden. Making it one of its kind retail with a massive footfall. . . UNMATCHED INFRASTRUCTURE
THE ONLY RETAIL DESTINATION IN DUBAILAND THATS FUTURE READY!
This unique retail landmark is created to cater to each & every need, want & future demand of our retailers & visitors.

100+ VISITOR PARKING
TAILOR-MADE ELECTRICITY 20-100KW
5Mtr. FLOOR TO CEILING Ht.
EXCLUSIVE OUTDOOR AREA FOR SEATING & MARKETING
DRIVE THROUGH, DINE IN & DELIVERY OPTIONS AVAILABLE
AND MUCH MUCH MORE. . .
RETAIL MIX:
ALL TYPE OF RETAILERS UNDER 1 BANNER
With the singular goal to make every visitor feel like royalty, The Promenade will host a Unique Retail Mix of High Quality, Branded, Boutique businesses that will offer the best quality of goods & services to the community.
All-Encompassing, One Stop Shop Retail Mix
Selected Brands With High-Quality Products And Services
Non-Competitive, Collaborative And Value Multiplying Retail Mix
THE PROMENADE By Vincitore
Located in Vincitore Boulevard - The best residential community with the highest paying rentals!
THE DEVELOPER BEHIND THE PROMENADE
AN AWARD WINNING REAL ESTATE DEVELOPMENT GROUP
Vincitore Realty is Dubais Finest Bespoke Real Estate Development firm offering passionately designed Landmark Projects. Being a Boutique Designer Developer, we believe in offering Quality over Quantity, giving our esteemed customers superior value for their investments and the highest client satisfaction in the industry. Every Vincitore Project is created with a unique and awe-inspiring design, using only the best quality materials and finishes.
SUCCESS & OPPORTUNITY:
The Promenade is the undoubted downtown of Arjan and Heart of New Dubai! A New Era of Future Ready Retail!
A Massive Retail Opportunity Where All Retailers of high quality are guaranteed to succeed.

Your Place Real Estate Broker is based in Dubai Marina, providing a range of professional and specialized real estate services in the areas of sale, leasing, and property management.
Established in 2011, to assist property' owners and investors with our market experience according our international standards, in order to reach the most professional management approach and successful delivery of services and solutions. Currently we work with 150+ satisfied landlords and tenants.

Our Highlights Services:
* High Quality Marketing
* Prospecting Quality Tenants
* Special Tenancy Contract
* Full leasing service with accompanied viewings
* EJARI Registration
* Arranging Repair and Maintenance
* Ensure well maintained and properly managed properties
نوع العقار

محل تجاري

نوع العرض

للايجار

الرقم المرجعي

بيوت - 993-Sp-R-1335

التأثيث

غير المفروشة

تاريخ الإضافة

يناير 24, 2021
الموقع والأماكن القريبة
حاسبة تكلفة التشطيب
احسب تكلفة المشروع
يٌمكنك السداد على مدار سنتين كحد أقصى من خلال حلول السداد المتوفرة عن طريق Contractors Direct مباشرة.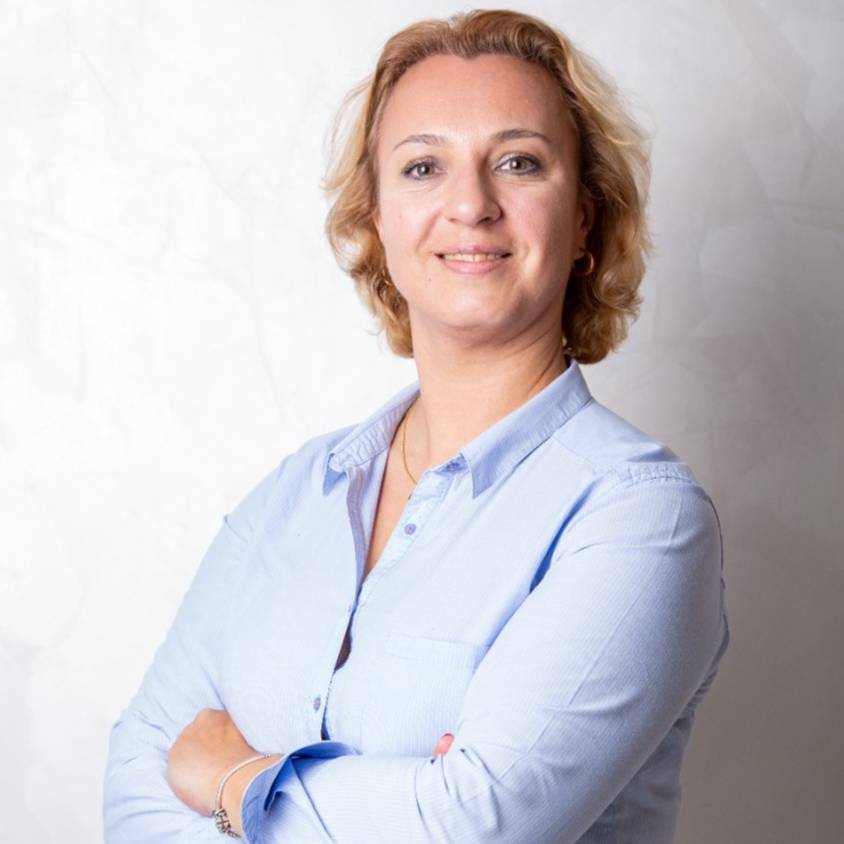 العقار معلن من قبل Gulbar Shamelova
5 تقييمات

·

اكتب تقييم
يور بلايس للوساطة العقارية
RERA# 11651
رقم التصريح# 7115123700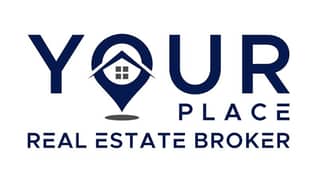 عرض جميع العقارات