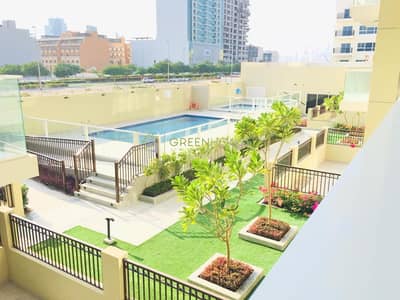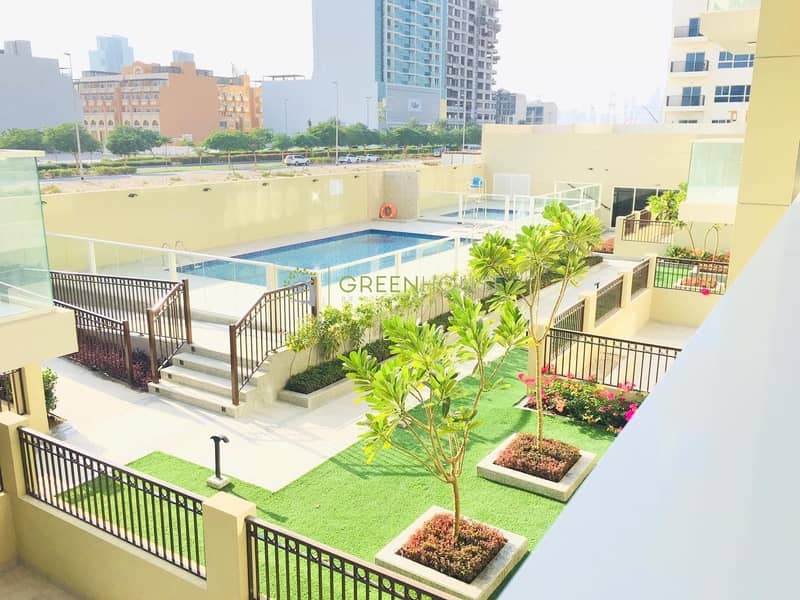 المنطقة 10، قرية جميرا الدائرية، دبي
شقة في المنطقة 10 قرية جميرا الدائرية 1 غرف 54000 درهم - 4875251
We provide you 100% Assurance on Contactless Viewing:

Step 1: You will call us for viewing the property, and you will advise us on the preferred viewing time and followingly our Agent will get the keys arrangements done for ease of property access.

Step 2: Our Agent will visit the Property and keep the apartment open for you to view it at the preferred viewing time. The agent will NOT accompany you inside the unit. You will visit the property alone.

Step 3: Once you have viewed the property(s) in the same building, you may leave the building and call our Agent for any queries regarding the property(s).

Your Health Safety is our Utmost Priority.

Property Details:
Property Type: One-Bedroom Apartment
- Brand New Building
- With Balcony
- Semi-Closed Kitchen
- Built-in Wardrobes
- Well Maintained Apartment
Bath: 2 Bathrooms
Property Size: 1007.83 sq. ft.
View: Pool View
Parking: 1 Dedicated Parking

Annual Rent: AED 54,000/- (One Month Free - Negotiable)

For more details on this property and viewing, please call our JVC Leasing agent.

We have more options to show you in and around JVC. Call us now for more details.

Laval Residence - Property Overview:
The residential units in this development are designed to cast an impression of light and space. The apartments for rent in District 10 are considered to be some of the most popular properties for rent in JVC because these flats come complete with the best lifestyle features. There are no studio apartments in District 10, which is good because life in JVC is perfect for families with children. Residents are offered 1-bedroom, 2-bedroom, and 3-bedroom apartments for rent in District 10. There are also spacious 4-bedroom villas here but they are for large families or people who like to rent large apartments in the short term whenever they come for long tours in Dubai. Such apartments are fully furnished and are a good and economical substitute for hotels.

The residential units in this development are popular among people who want to escape the hustle and bustle of the city in order to give their children a good environment to grow. Since District 10 apartments for rent are of the luxury category, they feature a swimming pool, gymnasium, excellent security, and more. Your children will stay busy in the play areas, as you enjoy the best kind of life. These features make the real estate in District 10 a must-have in our books. If you are looking for a property, be sure to find a good place among the properties for rent in Dubai.

Facilities and Amenities:
- Mosques
- Schools
- Kinder Garden
- Nurseries
- Cycling Trails
- Football Pitch
- Medical Clinic
- Community Retail
- Children Play Area
- Fitness Centre

Company Profile:
Green House Real Estate has been a key player in the Dubai Real Estate Market since the advent of freehold properties in Dubai. We continue to strive for excellence in providing world-class service to our clients for all their property needs. We have specialists in every freehold area of Dubai who can provide in-depth expertise on their respective areas or properties. Being a veteran in the industry, we have established firm partnerships with many developers, contractors, suppliers, and property owners, allowing us to provide the most competitive and comprehensive opportunities.
نوع العقار

شقة

نوع العرض

للايجار

الرقم المرجعي

بيوت - 200-Ap-R-3345

التأثيث

غير المفروشة

تاريخ الإضافة

نوفمبر 17, 2020
الموقع والأماكن القريبة