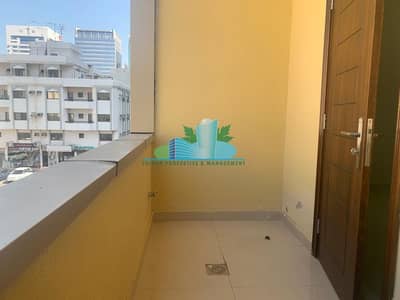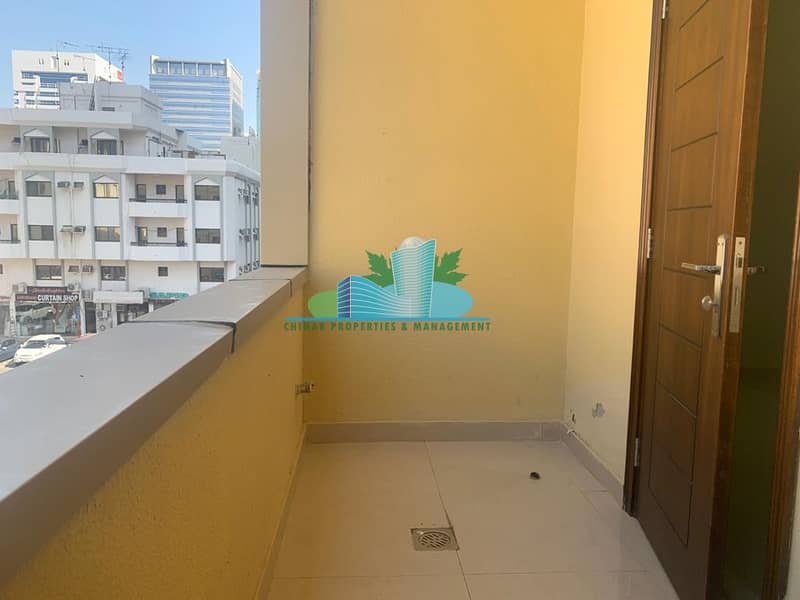 BRANDNEW Trendy & Modern! Below Market Value!
Looking for a new apartment near and walking distance to corniche beach? Search no more! This new Apartment is perfect for you located in the Heart of Hamdan street stretches all the way from Al Hosn to AlZahiyah, so there are endless sights to see. Youve got Family Park, Qasr AlHosn, World Trade Center, Hamdan Centre, and a couple of decent hotels. This is a perfect time, the weather is getting cooler, have a short walk from Hamdan corniche! What more could you want from one street? Hurry!

APARTMENT FEATURES:

1: Pleasant two Bedrooms, a place where you feel the most comfortable.
2: Big & Clean and modern- tiled two bathrooms.
3: Amazing kitchen with good design and huge space.
3: Enjoy the cool Air with Centralized AC.
4: More Space at the cooking place with Centralizedgas.
5: Welcome your guest, family, and friends in your amazing hall room.
6: Enhance your organization with Built-in Cabinets.
7: Enjoy the nice view from your windows & Balcony.
8: many more

COMMUNITY AMENITIES:

1: Near Mosque
2: Near Hospitals
3: Near Mall
4: Near supermarket
5: Near public bus stop good for commuters
6:Convenient access to public transportation
7: and many more

PAYMENT DETAILS:

Rent this Apartment for only AED 55k yearly, up to four payments or cheques. AED3,000 Security deposit which is refundable. And a 5% service fee (one time). Come and Try us! Book your Apartment viewing for FREE and get the best Marketcomplimentary evaluation with our property Consultant Mr. Kingsley.

Mr. Kingsley has different types of Apartments located in different areas herein Hamdan Street, Electra St & Khalifa St. Charming Studio, 1 BHK, 2 BHK, 3BHK, and 4 BHK. Apartment size and facilities depend on buildings and locations. Units depend on a first come first serve basis.

FOR MORE DETAILS & INFORMATION, PLEASE CONTACT US:
What's App:
/ look for Mr. Kingsley
Email:


ABOUT US CHINAR:
As one of the leading Abu Dhabi based real Estatecompanies; CHINAR PROPERTIES &MANAGEMENT acquired the trust of clients and partners through delivering a consistent client-oriented the trust of clients and partners through delivering a consistent client-oriented and professional solution for all matters. China has deep knowledge of Real estate market trends and this is what we employ to our clients advantage day in and day out.

NOTE: In Compliance to the Federal Law Article
& its Executive Regulations for fixed administration fees or commission for Real Estate Brokers & its application in the UAE. Chinar Properties & Management a License real estate is required to collect5% of the annual lease amount on all services applicable as per Law.
نوع العقار

شقة

نوع العرض

للايجار

الرقم المرجعي

بيوت - 1316-Ap-R-0620

تاريخ الإضافة

نوفمبر 16, 2020
الموقع والأماكن القريبة
هذا العقار لم يعد متوفرا بعد الآن