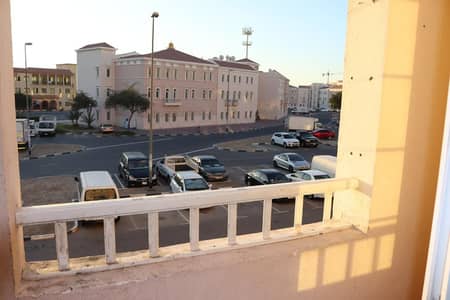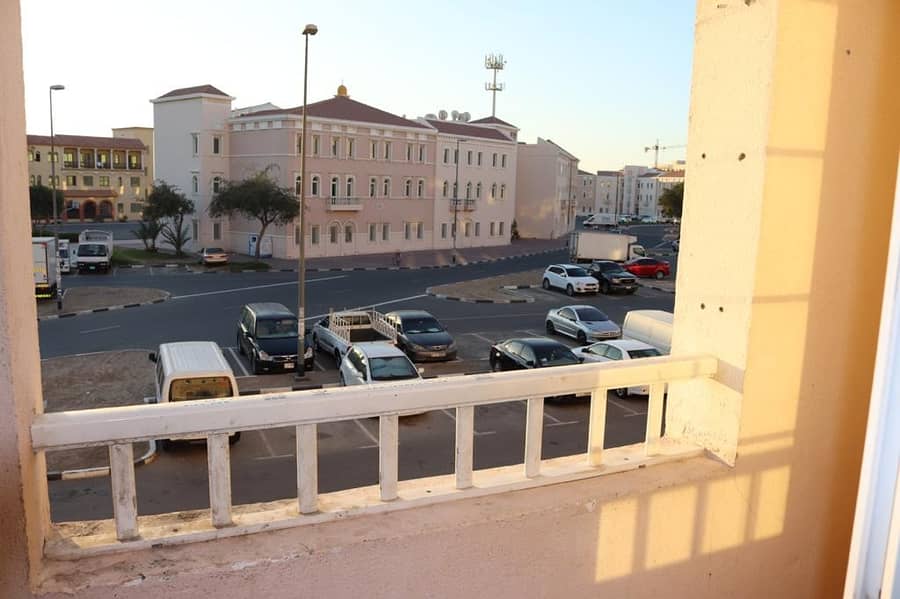 الحي الإيطالي، المدينة العالمية، دبي
Best Deal 1 bed room apt in Italy cluster international city dubai
Exclusive Property
Best deal in town

Features of Property:

1 bed room apt ( 784 ) ITALY Cluster
With Balcony Ready to move
Unfurnished Apartment
Fully fitted kitchen
Built in Wardrobes
Ready to Move
Neat and Clean
Near to Mosque
Near to Gym
Near to super market
Near to Restaurants
Near to RTA bus stop
Best for company staff

BUILDING FEATURES:

24 Hours Security CCTV Access
Near to laundry, Restaurants and Super market
Central air Conditioning
Walking distance of Dragon mart
Monitoring by CCTV cameras
Founder: Nakheel Properties

Rental Information:
Upper Floor
21000 by 1 Cheques.
22000 by 4 chqs
25000 by 12 Cheques

Contact Info
Ms. Nazish
Show Phone Number
Community Basic Knowledge:

Dubai International City is located in the Al Warsan region of Dubai, opposite to the Dubai Central Fruit and Vegetable Market. It is composed of beautifully designed 485 buildings embraces the residential districts of Central Business District (CBD), Persia, Greece, Spain, Morocco, England, France, Italy, Russia, China and Emirates Along with multi cuisines good family restaurants, Cafeteria ,KFC ,Pizza Hut, Baskin Robins laundry shops, Best comfortable super markets, Union Coop.

About us
White Sand Real Estate has established itself as one of UAE's leading local property management and development companies through its evolutionary business approach to leasing, selling, buying, consultancy and management services across UAE. It takes great pride in putting customers at the center of its business focus and then building services to fulfill their specific needs.

White Sand Real Estate has amassed a wealth of knowledge and human resources that reach out to a variety of clientele, not just in the GCC, but to the Middle East and other world markets.

Established in 1993, White Sand Real Estate focus lay in managing its own properties, and those of private concerns, for brokerage, lease, rent and maintenance. The company deals extensively with property owners, property buyers as well as tenants, providing the best services with the help of our experienced and RERA certified sales team.

From simply managing real estate transactions, White Sand Real Estate has evolved, offering a wide range of services such as property evaluation, finance options for tenants, maintenance and security solutions that suit its increasingly diverse and savvy clientele.

A pioneering effort by the senior management and IT staff has come in the form of a real estate software management solution that White Sand Real Estate has integrated into its web portal, giving tenants and property owners a wide range of options with which to find, sell and rent property. The software is even available to allow property owners to manage and organize their own real estate developments.

As a result of its growth and diversity following its evolutionary rise in the real estate sector, White Sand Real Estate now manages or owns over 1500 property units resulting in a reasonably healthy fiscal turnover. In addition, we have more than 750 active landlords and clients from all over the world, especially from Asia, UK and the USA. This portfolio is managed entirely by its web enabled software solution and serviced by its satellite offices around the UAE.

The solution has attracted interest from a wide array of management concerns due to its versatility, flexibility and feature-rich organizational applications The system also organizes and synchronizes customer and management databases with the use of IT, telecommunications and web infrastructure for maximum functionality.
نوع العقار

شقة

نوع العرض

للايجار

الرقم المرجعي

بيوت - NAZISH ITALY

تاريخ الإضافة

أكتوبر 10, 2020
الموقع والأماكن القريبة