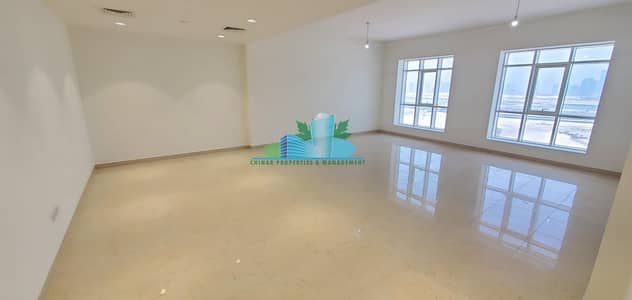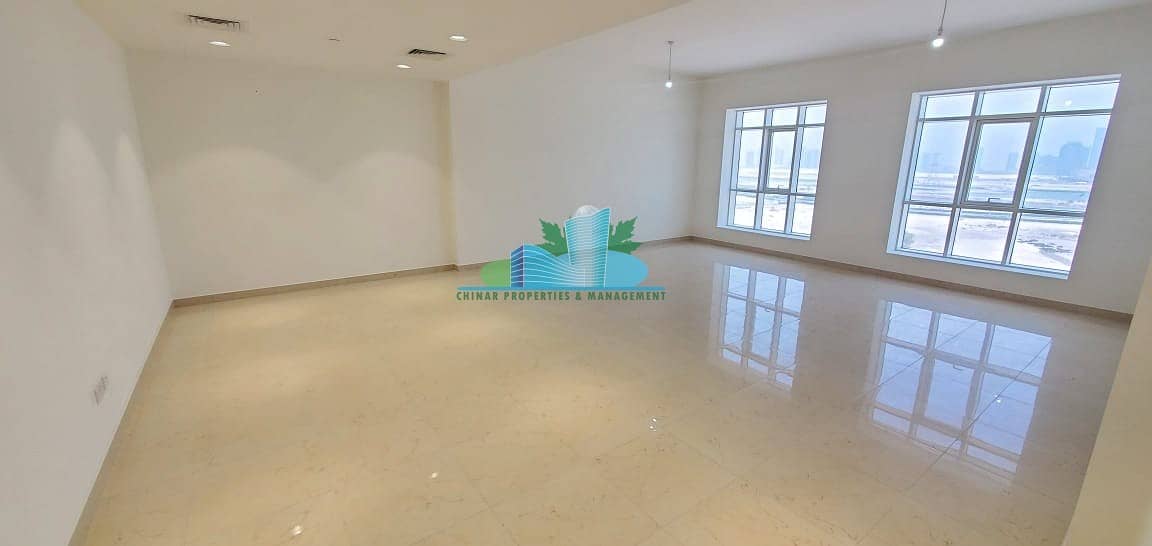 شارع المينا، منطقة النادي السياحي، أبوظبي
HUGE 3 MASTER BEDROOMS with Energizing SEA VIEW + FULL FACILITIES !
We, Chinar properties & Management is happy to offer you a Very Glamorous 3Master bedrooms with good size maid-room. Enjoy your time with your family without going out, Apartment has complete facilities such as an open-air swimming pool, sports club, gym, and kids PlayGround. This Apartment is Located at Intourist Club a few blocks away from Milna Street and also near Al Reem Island. Tourist Club known as Al Zahiyah is a popular city-center dining and entertainment hub, with fast-food chains, noodle shops, and curry houses packing the streets along with midrange hotels. The high-end Abu Dhabi Mall offers international chain stores and a multiscreen cinema, and there are family play areas in Heritage and Electra parks. Maria Islands burgeoning business district is now connected to the neighborhood by 5 bridges. If you looking for a Home over trends and an Apartment with Facilities, then these 3 Master Bedrooms Apartments perfect for you! Hurry book youre viewing now!

Apartment Details:

1: Enjoy your time in our Big and Beautiful Three master Bedrooms.
2: Clean and Comfy Five Bathrooms.
3: Prepared and cook your favorite dish with a comfy closed Kitchen.
3: Enjoy the cool Air with Centralized Ac.
4: More Space at the cooking place with Centralized gas.
5: Welcome your family and friends to our beautiful big size hall-room.
6: Enhance your organization with our Built-in Cabinet.
7: A Charming Maid-room.
8: Hassle-free, we have Free Underground parking for you!
9: Good Space for Laundry Room
10: Spend your time with unstoppable use of facilities such as kids playground, swimming pool, steam, sauna, Jacuzzi, and many more.

Payment Details:

Annual Rent: AED 135k up to four payment
Service Fee: AED 5% Excellent Services
Security Deposit: AED 5% which is refundable

Community Amenities:

1: Near Mosque
2: Near Hospitals
3: Near Mall
4: Near supermarket
5: Near public bus stop good for commuters
6:Convenient access to public transportation
7: and more

Mr. Junaid has different types of Apartments located in different areas here in Al falah, al khalidiya, and tca area.  Charming Studio, 1 BHK,2 BHK, 3 BHK, and 4 BHK. Apartment size and facilities depend on buildings and locations. Units depend on a first come first serve basis.

For more details and inquiries, please contact us:
Whats App: / look for Mr. Juniad
Email:

Chinar Properties and Management is one of the best company which helps caters to you on different types of renting properties. We focus on quality and a high standard of knowledge of the client's needs. Chinar will help you to find the perfect apartment that suits your needs. We will provide professional services and expert advice on renting, selling, and buying properties. We are here to help you to find your best Home.
نوع العقار

شقة

نوع العرض

للايجار

الرقم المرجعي

بيوت - 1316-Ap-R-0477
الموقع والأماكن القريبة