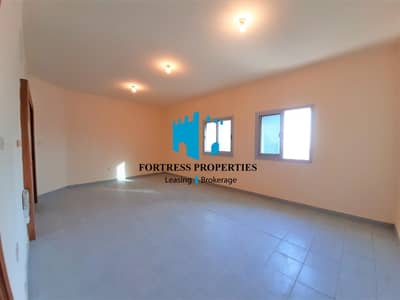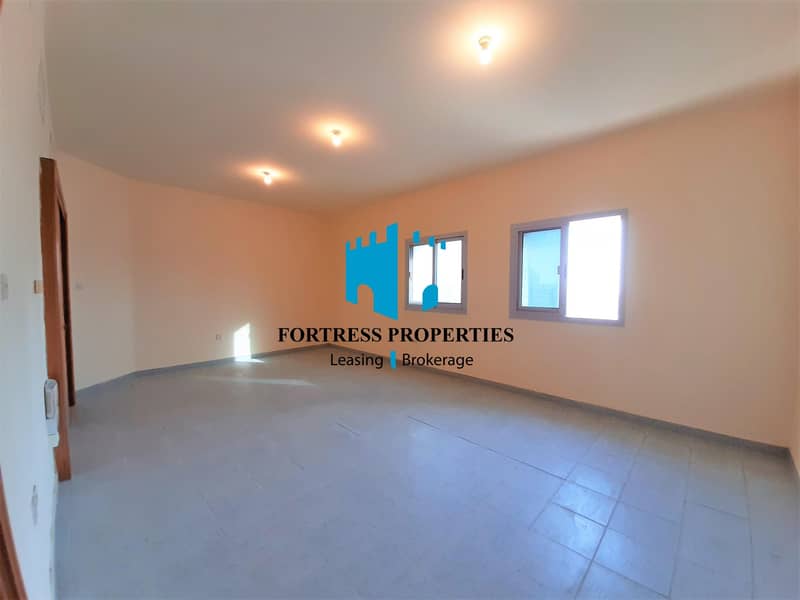 شقة في شارع الفلاح 3 غرف 70000 درهم - 4670296
شارع الفلاح، أبوظبي
التفاصيل
نوع العقار

شقة

السعر

درهم70,000

غرف النوم

3

الحمامات

3

المساحة

1,800 قدم مربع

نوع العرض

للايجار

الموقع

شارع الفلاح، أبوظبي

الرقم المرجعي

بيوت - 1389-Ap-R-0223
وصف العقار
STEP INTO YOUR NEW HOME ON TOP OF THE FINEST CITY OF ABU DHABI, AL FALAH STREET.

These amazing and spacious Three (3) bedrooms, Three (3) bathrooms features a gorgeous living space attached with private guest bathroom and with an amazing city views. The gourmet closed kitchen is updated with modern features such as granite counter tops, built in cabinets, stainless steel sink, clean and neat coated white ceramic flooring. Inside, a very welcoming three (3) bedrooms with north facing windows, ample closet space, central AC and well clean & kept two (2) more bathrooms. Unbeatable location, this home is very quiet and gets tons of natural light through the wide windows.

SUMMARY OF FEATURES :

Three (3) Bedrooms (1 Master & 2 Normal Rooms)
Three (3) Bathrooms (2 Full Washrooms & 1 Half Washroom)
Service Elevators
Security Staff
24/7 CCTV Security
Centrally Air-Conditioned
Central Heating
Central Gas
Electricity Backup
Waste Disposal
Maintenance Staff
Public/Easy Access Parking
PAYMENTS :

Browse our extensive and inspiring collection of apartment designs to find the right one for you. Whether youre looking for ways to improve your own urban apartment, for strategies to maximize tiny square footage in a small studio, or you simply want to check out some impressive life-centered ideas, youve come to the right place. The rental amount of this unit is 70,000 AED annually up to FOUR (4) payments or cheques. Additional fees of 3,500 AED for the security deposit and five percent (5%) for the agency fee on the first rental amount. Schedule your private viewing for FREE and let our expert agents help you! Please contact us at
or send us email at fortress.


VICINITY :

Al Falah Street is an established residential area in the heart of Abu Dhabi. Conveniently situated near Al Zaab and Al Manhal, the bustling neighborhood is packed with exciting spots on every corner, providing the residents with an exciting lifestyle. Offering a range of residential units, the locality has a great community vibe with several facilities at ast ones throw away.

Offers a range of spacious apartments
Well-suited for individuals and families
Close to an array of world-class facilities
Quick access to the esteemed shopping destinations of Abu Dhabi
The pristine beaches of the capital city are a short drive away
Provides a complete community lifestyle
ABOUT US FORTRESS :

Based in Abu Dhabi FORTRESS PROPERTIES BROKERAGE is a leading real estate brokerage dedicated to empowering consumers with data, inspiration and knowledge around the place they call home. The FORTRESS extends its services across all prominent urban and suburban areas of ABU DHABI including Al Reem Island, Saadiyat Island, Tourist Club Area(TCA), Al Khalidiyah, Al Wahdah, Corniche Area, Al Muroor, Airport Street,Al Karamah, Corniche Road, Electra Street, Hamdan Street, Defence Street,Al Salam Street. Our repeat customers say everything!

The FORTRESS team is hired from all over the world with the ability to speak all major languages with an extensive knowledge of all areas in ABUDHABI. We welcome you to list your wonderful properties with FORTRESS to find suitable and potential client.
هذا العقار لم يعد متوفرا بعد الآن