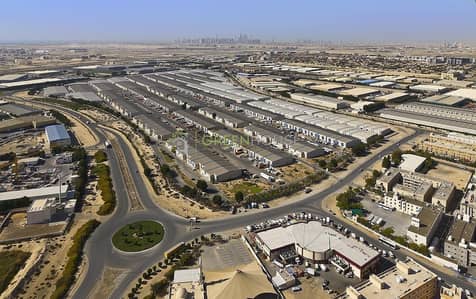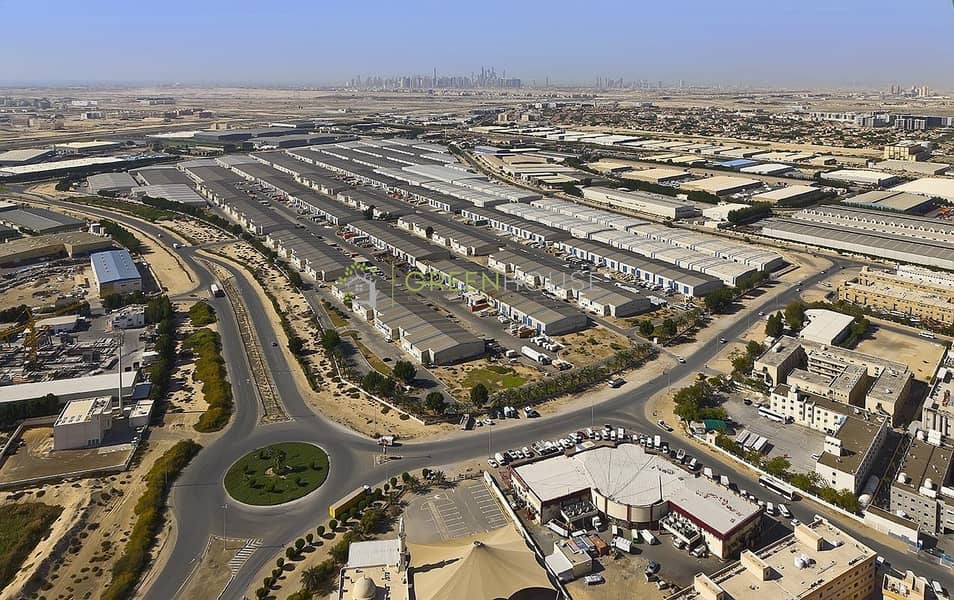 التفاصيل
نوع العقار

مبنی تجاري

السعر

درهم3,468,441

غرف النوم

-

الحمامات

-

المساحة

34,684 قدم مربع

نوع العرض

للايجار

الموقع

مجمع دبي للاستثمار، دبي

الرقم المرجعي

بيوت - 200-Cb-R-2908
وصف العقار
We provide you 100% Assurance on Contactless Viewing:

Step 1: You will call us for viewing the property, and you will advise us on the preferred viewing time and followingly our Agent will get the keys arrangements done for ease of property access.

Step 2: Our Agent will visit the Property and keep the apartment open for you to view it at the preferred viewing time. The agent will NOT accompany you inside the unit. You will visit the property alone.

Step 3: Once you have viewed the property(s) in the same building, you may leave the building and call our Agent for any queries regarding the property(s).

Your Health Safety is our Utmost Priority.

Total Buildup Area 34,684.41 Sq. ft
- Ground Floor Area: 17,487.84 Sq. Ft.
- Mezzanine Floor Area: 16,969.23 Sq. Ft.
- Terrace Floor Plan: 551.22 Sq. Ft.
Completion end May 2020

Rate 100 Dhs per square feet negotiable

Dubai Investments Park - Community Overview:
Dubai Investments Park is a unique, self-contained mixed-use industrial, commercial, and residential zones operated by Dubai Investments Park Development Company LLC. Spread across an area of 2300 hectares (with 1,700 hectares leased), it is a city within a city offering world-class infrastructure and outstanding facilities and services.

Conveniently located near to Al Maktoum International airport, the development is strategically connected to Sheikh Zayed Road, Sheikh Mohammed Bin Zayed Road, and Emirates Road.

Dubai Investments was incorporated in 1995. Since then, it has grown to become a major player in the economy of Dubai and the UAE, with prudent investments in diversified sectors and markets across the globe real estate, industrial, financial, healthcare, and education among others. Listed on the Dubai Financial Market in 2000, Dubai Investments has 16,700 shareholders with a share capital of 4.25 billion. Through its businesses, Dubai Investments has empowered communities driving positive growth on all fronts.

Ground Floor Details:
- Substation, LV room, Electrical Room and Telephone Room
- Staircase
- Lift
- Carparking + Green area
- Single Carparking between Toilet and Staircase
- Garbage
- Stair Case
- Wet Area
- Pumproom
- Parking Area Behind Pumproom
- Driveway (Entrance Side)
- External Wall Area

Mezz. Floor Details:
- Stair Case 1
- Lift
- Escalator
- Wet Area
- Telephone & Electrical Room
- External Wall Area

Company Profile:
Green House Real Estate has been a key player in the Dubai Real Estate Market since the advent of freehold properties in Dubai. We continue to strive for excellence in providing world-class service to our clients for all their property needs. We have specialists in every freehold area of Dubai who can provide in-depth expertise in their respective areas or properties. Being a veteran in the industry, we have established firm partnerships with many developers, contractors, suppliers, and property owners, allowing us to provide the most competitive and comprehensive opportunities.
حاسبة تكلفة التشطيب
احسب تكلفة المشروع
يٌمكنك السداد على مدار سنتين كحد أقصى من خلال حلول السداد المتوفرة عن طريق Contractors Direct مباشرة.
RERA# 131
DED# 566077
رقم التصريح# 0374490125
وكيل العقار:
Muhammad Afzal
عرض جميع العقارات
هذا العقار لم يعد متوفرا بعد الآن