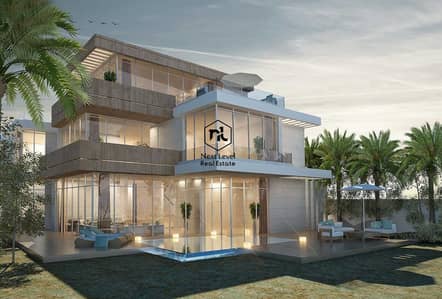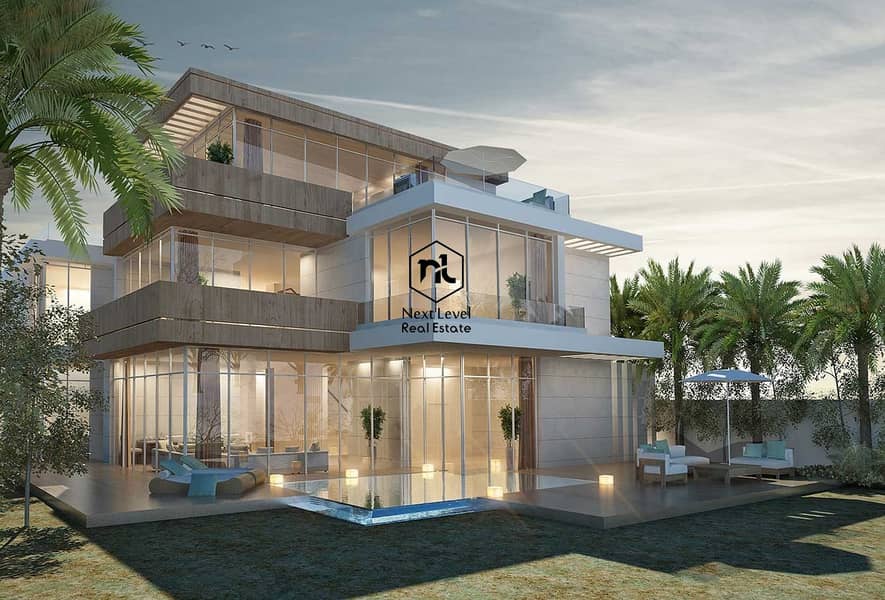 ندرة، المنطقة الثقافية في السعديات، جزيرة السعديات، أبوظبي
Luxurious Villa with Private beach HURRY UP!!!
The most exclusive community on Saadiyat featuring only 37 villas total, with private beach access. Nudra offers a totally unique opportunity to design and build your own home to your desired design and specification in this irreplaceable location.

The Shores, the four serviced land plots, allow complete flexibility of design within the developers prescribed development controls or alternatively, the purchaser can utilize a bespoke villa design created for each of the plots.

PROPERTY FEATURES:
-Balcony
-Basement parking
-BBQ area
-Broadband ready
-Built in wardrobes
-Central air conditioning
-Community View
-Covered parking
-Driver's Room
-Gymnasium
-Intercom
-Laundry/washing room
-Maid's room
-Pets allowed
-Private garage
-Private garden
-Private swimming pool
-Shared swimming pool
-Storage room
-View of gardens
-View of parkland
-View of sea/water
-24 hours Maintenance
-Beach Access
-Business Center
-Children's play area
-Clubhouse
-Communal gardens
-Concierge service
-Fitness Center
-Golf club and clubhouse
-Recreational Facilities
-Restaurants
-School
-Shopping mall
-Shops
-Walking Trails


Next Level Real Estate provides incredible solutions to property related concerns. If you are looking to sale or rent, our ideal property related services will give you all the answers to your problems. Our up to the minute skills, marketing experience and dedicated team make maximum efforts to let your property be known to all. We understand the worth of connection between people and their properties. This propels us to go the extra mile and provide highly suitable places with sufficient security for our valued clients.


إذا اخترت التعامل مع NEXT LEVEL REAL ESTATE ، يمكننا أن نضمن لك أنك ستتلقى أفضل الخدمات العقارية التي تركز على العملاء والشفافية والإنتاجية. يرجى الاتصال بنا إذا كنت ترغب في إدراج الممتلكات الخاصة بك والمشاركة في حملاتنا التسويقية الحصرية في واحدة من أكبر قواعد البيانات. تقدم نكست ليفل العقارية حلولاً لا تصدق للمخاوف المتعلقة بالممتلكات. إذا كنت تبحث عن البيع أو الإيجار ، فإن خدماتنا المتعلقة بالممتلكات المثالية ستمنحك جميع الإجابات على مشاكلك. إن مهاراتنا الحديثة وخبرتنا التسويقية وفريقنا المتفاني يبذلون قصارى جهدهم لإعلام الجميع بممتلكاتك. نحن نتفهم قيمة العلاقة بين الناس وممتلكاتهم. هذا يدفعنا إلى بذل جهد إضافي وتوفير أماكن مناسبة للغاية مع أمان كافٍ لعملائنا الكرام.
نوع العقار

فیلا

نوع العرض

للبيع

الرقم المرجعي

بيوت - 291-Vl-S-18989

العقار

جاهز

تاريخ الإضافة

أبريل 28, 2020
الموقع والأماكن القريبة