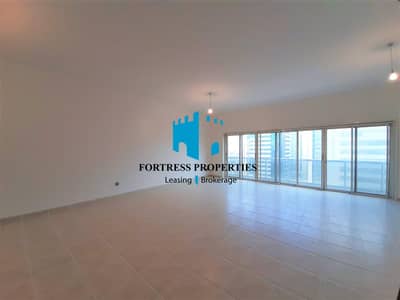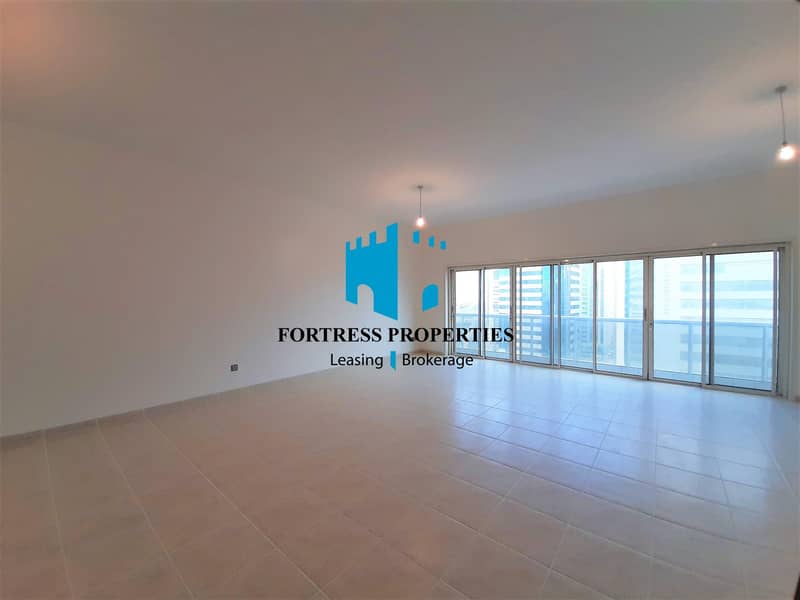 شقة في شارع السلام 4 غرف 130000 درهم - 4459243
شارع السلام، أبوظبي
التفاصيل
نوع العقار

شقة

السعر

درهم130,000

غرف النوم

4

الحمامات

5

المساحة

3,600 قدم مربع

نوع العرض

للايجار

الموقع

شارع السلام، أبوظبي

الرقم المرجعي

بيوت - 1389-Ap-R-0085
وصف العقار
FORTRESS PROPERTIES PRESENT YOU WITH A MODERN CONTEMPORARY DESIGN APARTMENT THAT HAS BEEN CREATED FOR THOSE WHO SEEK A UNIQUE LIFESTYLE EXPERIENCE. .

This ultra family modern exclusive apartment, situated in one of the most highly sought after residential areas in Salam Street; Abu Dhabi. An eye-catching apartment features Four (4) Bedrooms (2 Master & 2 Normal Rooms) spread out among the area of 3,600 sq ft, each bedrooms are bright and spacious - painted with a neutral color which brings the cleanliness of the area, opening onto trivial balcony brings nature and the views. This amazing apartment features spacious plan living and dining areas, which extend onto wide balcony, allowing a natural flow of light within each area, design with a sliding doors which contribute as windows towards to balconies, boast details of exclusive external designs, presenting a mixture of concrete, glass and steel. The architectural aesthetics of the Five (5) Bathrooms (3 Full Washrooms, 1 Standing Shower & 1 Half Washroom) are simply incomparable and all are constructed using the finest materials and completed to the highest standards. This cleverly designed apartment provides residents with the finest quality finishes, provision for central air conditioning & gas systems, Maidsroom for your housemaids attached with it's own bathroom for their own privacy, modern kitchens, which splendidly decorated common areas such as elegant cabinetry, granite counter tops and stainless steel sink, Laundry & storage area are the generous features that will be included within the specifications of these luxurious apartment.

This is also situated close to numerous amenities and facilities. Amongst these are GYM for your healthy lifestyle, exclusive swimming pool, Kid's Play area for your lovely children's, covered parking, convenience stores, banks and many more. This unit is a 4-minute drive from the beach and only a stones throw away from the HEART of the city centre and also offers residents excellent access to the highway, connecting all major towns.


SUMMARY OF FEATURES :

Four (4) Bedrooms (2 Master & 2 Normal Rooms)
Five (5) Bathrooms (2 Full Washrooms, 1 Standing Shower & 1 Half Washroom)
Covered Parking - subject to availability
Maidsroom with attached bathroom
Kids Play Area
Gym or Health Club
Swimming Pool
Laundry Room
Storage Area
Balcony or Terrace
Service Elevators
Security Staff
24/7 CCTV Security
Centrally Air-Conditioned & Gas
Waste Disposal
Maintenance Staff

PAYMENTS :

This luxurious FAMILY apartment with a magnificent views of the ocean can cost you for only 130,000 AED per year for Three (3) payments or cheques. Additional fees of 4,000 AED for the security deposit and five percent (5%) for the agency fee on the first rental amount.


VICINITY :

Al Salam Street which is also known as Sheikh Zayed Bin Sultan Street is one of the main roads and a prime location in the capital of the UAE. It is filled with many residential and commercial units as it runs along many key areas of AbuDhabi. Al Salam Street was upgraded in a campaign by the Abu Dhabi Municipality to improve the infrastructure of Abu Dhabi. The Abu Dhabi Municipality prioritize the Salam Street tunnel to facilitate the traffic flow throughout the city. Al Salam Street connects Abu Dhabi s key attractions and places of interest. You can find Corniche Hospital, Khalifa Park and the Sheraton Beach Resort that run along Al Salam Street. Residential apartments can be found in mid-rise to high-rise buildings. The apartments have several shops and restaurants around the corner making it easier for renters and buyers to fulfill their daily grocery and utility needs. The area is also comprised of a villa community,Bloom Gardens, that features luxury houses. The residential community,especially the detached villas offer upscale facilities and hints of Mediterranean styles in their architecture.


ABOUT US FORTRESS :

Based in Abu Dhabi FORTRESS PROPERTIES BROKERAGE is a leading real estate brokerage dedicated to empowering consumers with data, inspiration and knowledge around the place they call home. The FORTRESS extends its services across all prominent urban and suburban areas of ABU DHABI including Al Reem Island, Saadiyat Island, Tourist Club Area(TCA), Al Khalidiyah, Al Wahdah, Corniche Area, Al Muroor, Airport Street,Al Karamah, Corniche Road, Electra Street, Hamdan Street, Defence Street,Al Salam Street. Our repeat customers say everything!

The FORTRESS team is hired from all over the world with the ability to speak all major languages with an extensive knowledge of all areas in ABUDHABI. We welcome you to list your wonderful properties with FORTRESS to find suitable and potential client.