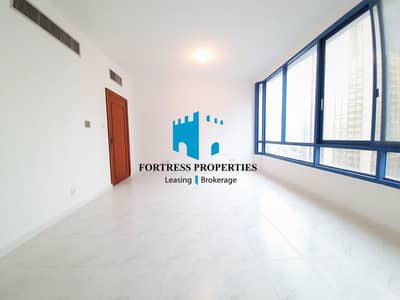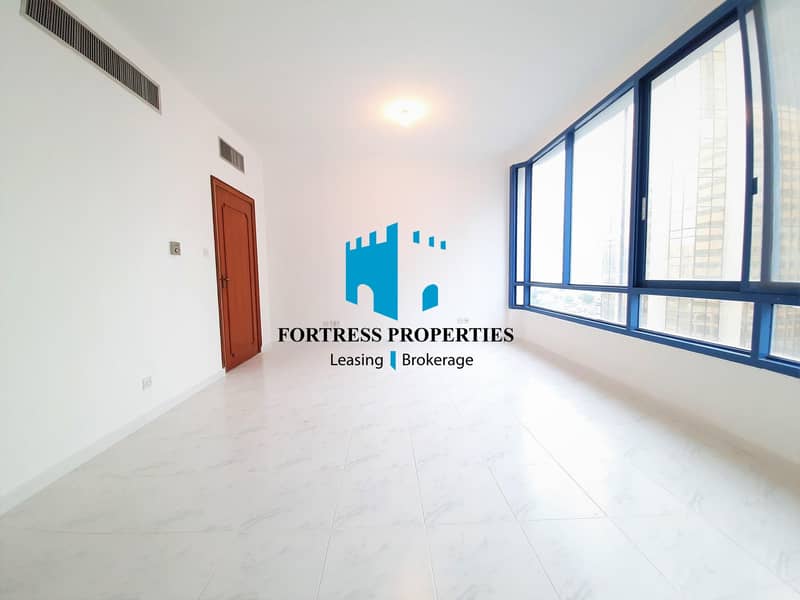 شقة في منطقة الكورنيش 2 غرف 57000 درهم - 4454656
منطقة الكورنيش، أبوظبي
التفاصيل
نوع العقار

شقة

السعر

درهم57,000

غرف النوم

2

الحمامات

2

المساحة

1,400 قدم مربع

نوع العرض

للايجار

الموقع

منطقة الكورنيش، أبوظبي

الرقم المرجعي

بيوت - 1389-Ap-R-0077
وصف العقار
FORTRESS PROPERTIES PRESENT YOU WITH VIBRANT, FRESH COLOR AND APPEAR BRIGHT APARTMENT WITHOUT BEING OVERLY CLUTTERED LOCATED IN CORNICHE ROAD, ABU DHABI.

This apartment has Two (2) Bedrooms suite in a spectacular and has an exceptional airy and fresh ambiance, making the place perfect for sleeping and relaxing. . . The living room is spacious that can organize your furnitures in the exact amount that it is needed. The stunning kitchen is very modern with complete white built in cabinets, walls and ceramic floor, looks classy and clean which giving more luxuries touch to the space. The unit has a great balcony with great spotlights, revealing panoramic views of the city. The spacious living area can organize a great place where you can spend quality time in the night or day with your family or friends, while the glass walls and full-height windows allow the light to travel throughout the spaces, ensuring a sense of openness and transparency. All are arranged to highlight and enhance the space and its moods. . The three (3) bathrooms are beautiful with white ceramic tiles used at the bathroom masks. All walls in the apartment were painted white, both as a trademark to modern living but also to visually expand the space itself.


SUMMARY OF FEATURES :

Two (2) Normal Bedrooms
Two (2) Bathrooms (1 Full Washroom & 1 Standing shower)
Balcony or Terrace
Cupboards
Service Elevators
Security Staff
24/7 CCTV Security
Centrally Air-Conditioned
Central Gas
Electricity Backup
Waste Disposal
Maintenance Staff
Public Parking

PAYMENTS :

The floor plan marks the overall organization of the different spaces and the connections between them. The rental of this amazing apartment can cost you for 57,000 AED per year for Three (3) payments or cheques. Additional fees of 3,000 AED for the security deposit and five percent (5%) for the agency fee on the first rental amount.


VICINITY :

Corniche Area is one of the most sought after places to live in Abu Dhabi, offering luxury apartments close to the beach. Corniche Area is known to be one of the few areas that offers waterfront living in residential towers. The area is close tothe popular Corniche Road where there are childrens play areas, separate cycle and pedestrian pathways, cafs and restaurants, and the Corniche Beach - a life guarded beach park which is considered one of the most visited tourist areas in Abu Dhabi.


ABOUT US FORTRESS :

Based in Abu Dhabi FORTRESS PROPERTIES BROKERAGE is a leading real estate brokerage dedicated to empowering consumers with data, inspiration and knowledge around the place they call home. The FORTRESS extends its services across all prominent urban and suburban areas of ABU DHABI including Al Reem Island, Saadiyat Island, Tourist Club Area(TCA), Al Khalidiyah, Al Wahdah, Corniche Area, Al Muroor, Airport Street,Al Karamah, Corniche Road, Electra Street, Hamdan Street, Defence Street,Al Salam Street. Our repeat customers say everything!

The FORTRESS team is hired from all over the world with the ability to speak all major languages with an extensive knowledge of all areas in ABUDHABI. We welcome you to list your wonderful properties with FORTRESS to find suitable and potential client.
هذا العقار لم يعد متوفرا بعد الآن