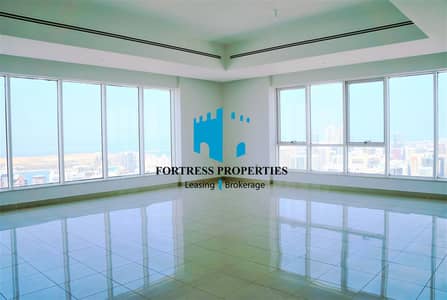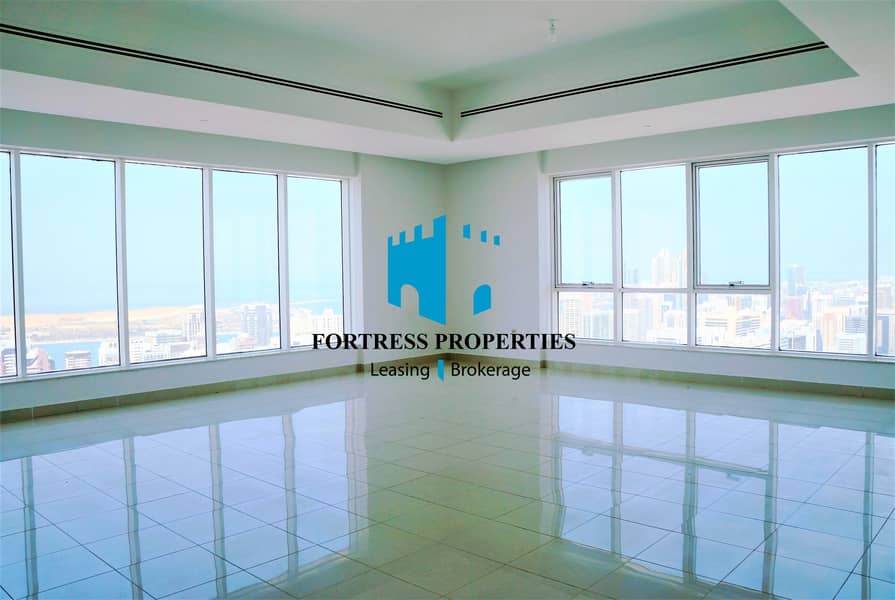 التفاصيل
نوع العقار

شقة

السعر

درهم120,000

غرف النوم

3

الحمامات

3

المساحة

1,900 قدم مربع

نوع العرض

للايجار

الموقع

مدينة زايد، أبوظبي

الرقم المرجعي

بيوت - 1389-Ap-R-0013
وصف العقار
FORTRESS PROPERTIES PRESENT YOU THIS BRILLIANT APARTMENT THAT OFFERS AN AMAZING DEAL OF 120,000 AED PER YEAR WITH COMPLETE AMENITIES. . . . . .

This incredible apartment build with an amazing Three (3) Bedrooms, One (1) master room with attached balcony where you can watch the beauty of the city and Two (2) fascinating regular rooms. The limitless closed living room will chase you to relax and chill with your family after a long day at work. This apartment design with Three (3) hygienic master bathrooms with bath tub which provides a bright light to each corner of the wall. The stunning kitchen will always invite you to cook a different types of food. The air conditioned and gas of this unit is centralized, while the flooring is made up of ceramic that gives the apartment more homely atmosphere. This unit gives you an absolute amenities that you can enjoy for the rest of your stay, such as swimming pool, gym for healthy lifestyle, kid's play area for your children, and covered parking for your vehicles. What else are you looking for??, hurry!!! and call us now. . . .


SUMMARY OF FEATURES :

Three (3) Bedrooms (1 Master & 2 Normal Rooms)
Three (3) Full Washrooms
Covered Parking
Balcony or Terrace
Double Glazed Windows
Central Air-Con
Central Gas
Waste Disposal
Service Elevators
Storage Areas
Shared Swimming Pool
Shared Gym
Security Staff
24/7 CCTV Security
Kid's Play Area


PAYMENT :

This one in a million opportunity to rent this unique prestigious apartment can be your HOME anytime. The rental amount of this amazing flat is 120,000 AED per year and can settle up with four (4) payments or cheques. Additional fees of 5% for the security deposit, 5% for the management fees and 5% for the agency fee will be applied on the first rental amount. Schedule your private viewing for FREE and let our expert agents help you! Please contact us at
 or send us email at fortress.



VICINITY :

Madinat Zayed is a mixed-use community in the heart of Abu Dhabi. Bordering the neighborhood are Zayed The First Street, Al Falah Street, Sultan Bin Zayed The First Street and Sheikh Rashid Bin Saeed Street. Madinat Zayed is well-connected to major hubs of the emirate. The community holds prime importance thanks to its proximity to many notable landmarks. One can find a wide range of well-maintained apartments in the neighborhood.
Enjoys a central location in downtown Abu Dhabi. The residential units are modern and well-maintained. The area has a family-friendly vibe. Close to a myriad of leisure destinations. A short drive away from Abu Dhabi's coastline.


ABOUT US FORTRESS :

Based in Abu Dhabi FORTRESS PROPERTIES BROKERAGE is a leading real estate brokerage dedicated to empowering consumers with data, inspiration and knowledge around the place they call home. The FORTRESS extends its services across all prominent urban and suburban areas of ABU DHABI including Al Reem Island, Saadiyat Island, Tourist Club Area(TCA), Al Khalidiyah, Al Wahdah, Corniche Area, Al Muroor, Airport Street,Al Karamah, Corniche Road, Electra Street, Hamdan Street, Defence Street,Al Salam Street. Our repeat customers say everything!

The FORTRESS team is hired from all over the world with the ability to speak all major languages with an extensive knowledge of all areas in ABU DHABI. We welcome you to list your wonderful properties with FORTRESS to find suitable and potential client.
هذا العقار لم يعد متوفرا بعد الآن