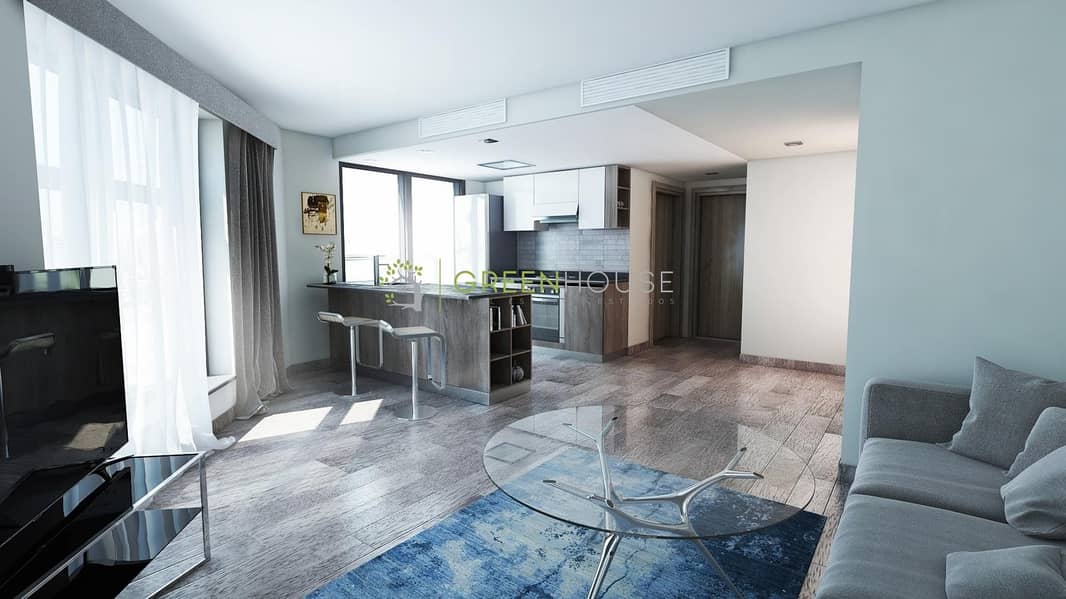 الضاحية 11، قرية جميرا الدائرية، دبي
مجمع سكني في الضاحية 11 قرية جميرا الدائرية 4500000 درهم - 4303845
We provide you 100% Assurance on Contactless Viewing:

Step 1: You will call us for viewing the property, and you will advise us on the preferred viewing time and followingly our Agent will get the keys arrangements done for ease of property access.

Step 2: Our Agent will visit the Property and keep the apartment open for you to view it at the preferred viewing time. The agent will NOT accompany you inside the unit. You will visit the property alone.

Step 3: Once you have viewed the property(s) in the same building, you may leave the building and call our Agent for any queries regarding the property(s).

Your Health Safety is our Utmost Priority.

Green House Real Estate proudly presents Bulk Units for Rent in the heart of Jumeirah Village Circle.

WE HAVE MULTIPLE UNITS AVAILABLE FOR:
KITCHEN STAFFS / HOTEL STAFFS / SCHOOL TEACHERS / SUPERMARKETS STAFFS / HOSPITAL STAFFS / AIRLINES STAFFS

ALL UNITS ARE READY TO OCCUPY!

We have Multiple Sizes and Layouts available in the same building and other buildings as well.

Our Specialization is in Jumeirah Village Circle. Call for more details and viewing arrangements.

We have options meeting for Every Budget and Requirements.

Apartments Details:
Studio Available from 10 to 30 Units
1 Bedroom + Hall Available from 10 to 150 Units
1 Bedroom + Hall + Study Available 10 Units onwards
2 Bedroom + Hall + Study Available 10 Units onwards

Studio Annual Rent: AED 30000.00 Per Unit onwards
1 BR + Hall Annual Rent: AED 45000.00 Per Unit onwards
1 BR + Hall + Study Annual Rent: AED 50000.00 Per Unit onwards
2 BR + Hall + Study Annual Rent: AED 70000.00 Per Unit onwards

ABOUT JUMEIRAH VILLAGE CIRCLE (JVC):
Jumeirah Village Circle, also known as JVC, is an 860-hectare circle-shaped community located in Dubai south. Surrounded by main arteries such as Sheikh Mohammad bin Zayed Road, Al Khail Road, and Hessa Street JVC is just 20 minutes away from Dubai Marina and Palm Jumeirah.

Currently one of Dubais fastest emerging freehold community areas JVC offers residents a varied range of housing options including apartments, townhouses, and large villas. The master developer behind JVC is Nakheel who have themselves developed and continues to develop numerous projects in the area. The remainder of the community, however, consists of projects by private developers as well as large-scale, high-end developers such as Ellington.

As of today, Jumeirah Village Circle is somewhat 65% complete with full completion not expected until 2020. This offers potential buyers with ample buying options from the numerous off-plan projects currently underway. Outside of the further residential development also in store for JVC is a new 1 million sq ft mall called the circle mall, numerous hotels and office buildings as well as a total of 28 community parks.

With popularity and population continuing to increase once completed this fully integrated, the family-friendly area will be home to over 300,000 residents. Adding to the demand for JVC is the wide choice of available property types as well as relative affordability.

JVC Project Highlights:

Affordability. With prices under AED 1000 per sq ft for most off-plan projects buying offers great buying opportunities
Rental return. Strong rental demand and low purchase prices mean investors enjoy average rental returns of over 8%
Choice of Property Types. JVC offers buyers a range of properties ranging from studio apartments to 4- 5 bedroom villas from a wide range of developers.
Improved Access. Access to JVC is set to improve drastically with at least 3 new access points added in the next coming year.

Community Facilities:
Mosques
Schools
Kinder Garden
Nurseries
Cycling Trails
Football Pitch
Medical Clinic
Community Retail
Children Play Area
Fitness Centre

Company Profile:
Green House Real Estate has been a key player in the Dubai Real Estate Market since the advent of freehold properties in Dubai. We continue to strive for excellence in providing world-class service to our clients for all their property needs. We have specialists in every freehold area of Dubai who can provide in-depth expertise in their respective areas or properties. Being a veteran in the industry, we have established firm partnerships with many developers, contractors, suppliers, and property owners, allowing us to provide the most competitive and comprehensive opportunities.
نوع العقار

مجمع سكني

نوع العرض

للايجار

الرقم المرجعي

بيوت - 200-Bu-R-2238

التأثيث

غير المفروشة

تاريخ الإضافة

سبتمبر 24, 2019
الموقع والأماكن القريبة
حاسبة الأقساط
قسّط مبلغ الإيجار السنوي على 12 دفعة ميسرة
الإيجار السنوي
درهم 200,000
درهم 4,500,000
القسط الشهري
هذه الدفعات الشهرية هي مجرد معدلات مرجعية. تطبق الشروط والأحكام
اكتشف المزيد على
fintel.ae
تنويه: هذه الخدمة مقدمة من قبل طرف ثالث وموقع بيوت غير مسؤول عن أي ناتج عن هذه الاتفاقية
RERA# 131
DED# 566077
رقم التصريح# 0374490125
وكيل العقار:
Muhammad Afzal
عرض جميع العقارات
هذا العقار لم يعد متوفرا بعد الآن