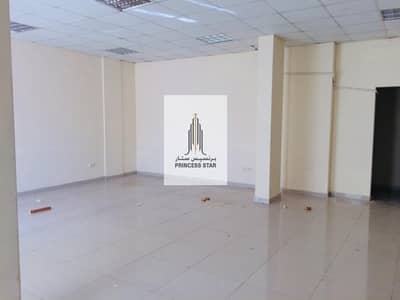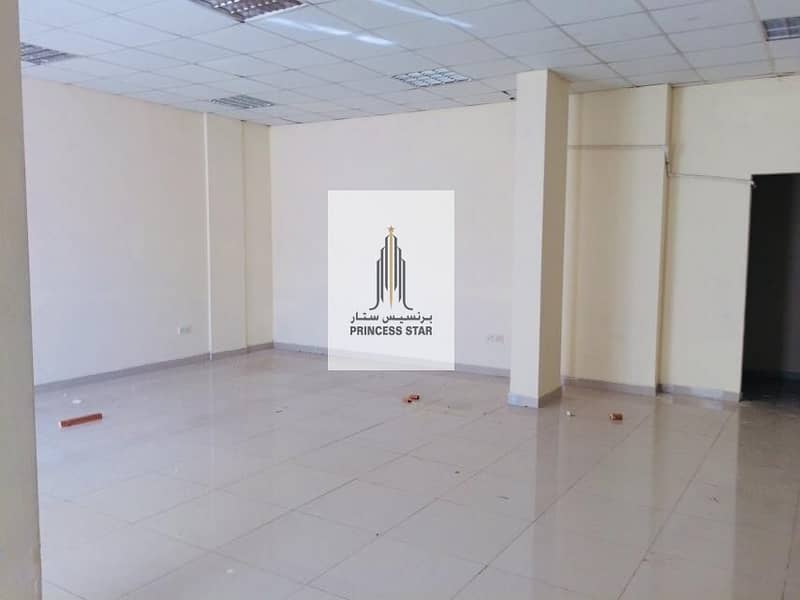 محل تجاري في طراز اليونان المدينة العالمية 40000 درهم - 4173523
طراز اليونان، المدينة العالمية، دبي
التفاصيل
نوع العقار

محل تجاري

السعر

40,000   درهم

غرف النوم

-

الحمامات

-

المساحة

850 قدم مربع

نوع العرض

للايجار

الموقع

طراز اليونان، المدينة العالمية، دبي

الرقم المرجعي

بيوت - 316-Sp-R-0297
وصف العقار
Business location shops available in Greece,Persia,Spain,France,Italy,England,china and morocco Cluster in international city

China  Cluster :900 Square Feet

-China,Morocco ,Spain,Persia,France ,England and Greece Cluster available the commercial shops .

Minimum 450 square fit
Maximum 900 Square fit

Price depend of cluster, and square fit

If you need further information or viewing please contact us

Regard
Muhammad Adnan
PRINCESS STAR REAL ESTATE BROKERS
UAEM:
| Whats up : +

E:
| W: www. psreb. comI brief all cluster view points please understand the every cluster values .

Greece Cluster symbolizes the traditional Greek decorative elements like Doric columns, tiled roofs, balconies, symmetrically placed windows, white painted walls are evocative of the quaint homes dotting the lusciously pure Grecian countryside. This residential zone in International City, there are also some branded restaurants and recreational facilities.



It is located at the edge of the Persian cluster on the outer perimeter of the Lake District. It is just a few minutes away from the boundaries of International City on the Emirates Road. It is also within easy reach of the Central District housing retail or trade venues, top class hotels, and exhibition centres.

About Persia

Cluster Persia is one of the residential clusters in International City which is a country-themed architecture of residences, business, and tourist attractions as well as inspired by the traditional carpets of the Middle East region. Persia Cluster is considered as the land of beautiful carpets, empire builders, and the legacy of Persian History. It also stands in the central part of the residential district in which a number of low rise buildings designed with traditional Islamic Domes, wide spaced arches, and blue colour facades. FACILITIES and AMENITIES:
Schools
Outdoor Theatres
Restaurants
Medical centres
Post Office
Transportation Services
Car Parking Area
Police Station
Playing Area for Kids
Recreation Centres
Fitness Centred

About France ClusterFrance Cluster is set in the large-sized neighbourhood Type II within the Residential District and offering two, three and four storey residential buildings. All the properties in this cluster are freehold and embellished with long French, red and grey bricks and pilasters or half-columns. The influence of Versailles and the Parisian Rococo-style hotels and cafes is clearly discernible in the buildings of this comfortable corner of International City, Dubai.
It is set amid wonderful landscaped gardens with fountains and playing areas for children within the Residential District in International City, which is outfitted with retail outlets, amphitheatre, restaurants and recreational facilities. Community amenities include schools, post offices and hospitals. Each property in this sector has tremendous cooling, telecommunication, electrical, water supply and parking facilities. The retail and trade areas like hotels and exhibition centres are placed typically at The Central District of International City (CBD ), Dubai.

About Spain, Cluster

International City is located in Al Warsan Region of Dubai and few kilometres from Dubai International Airport as well as comprises of 6 key areas including The Central District, Dubai Design Centres, The Dragon Mart, The Residential District, Lakes Districts, and The Forbidden City. The Residential District is spreading around 300 hectares of land, comprising of freehold apartments with architectural styles of Italy, Spain, Morocco, Persia, Greece, China, Indonesia, England, Russia, Thailand, and France.

Spain Cluster features three and four storey buildings having the traditional stucco exterior finish, with Mediterranean oranges/peaches contrasting with brightly tiled, low pitched roofs. Domed windows and raised entryways remind you of traditional elements of Spanish architecture, while authentic looking balconies convey a sense of the outdoors into some of these flats. Domed doorways, windows, porches and entries refine the Spanish look as well. All of its apartments were designed to be converted into two bedroom units.

About England Cluster England Cluster in International City is sited in the large-sized neighbourhood. It offers two, three and four storey residential buildings which are considered as a reflection of the 18th and 19th-century styles prevalent in England, namely, Victorian and Revivalist. The buildings with red triangular roofs, arches, pointed windows and brick chimneys give a quaint feeling of being in England. The shop's fronts on the ground floor ranging from 420 sq ft to 1300 sq ft added to the sense of old English community spirit as well.


The neighbourhood is located amidst the beautifully landscaped gardens sprinkled with fountains. The residential district is prepared with retails outlets, amphitheatres, restaurants and recreational facilities. The community amenities include schools, post offices and hospitals. Each residence has admirable cooling, telecommunication, electrical, water supply and parking facilities. The central district of International City houses more retail and trade venues, and includes top class hotels and exhibition centres.

About Morocco Cluster Land of spices, souks, haggling, jostling crowds and perpetual motion, Morocco makes an immediate and alluring impact on the senses. Labyrinthine streets draw you back into the heart of a mysterious and ancient world characterized by imperial cities, palaces, teeming markets, mosques, storytellers, snake charmers, hand-woven carpets and mint tea. Moroccan hospitality is the cornerstone on which a whole culture is built.

International City's Morocco Cluster features three and four storey residential buildings decorated with vibrant green tiles, natural terracotta, stucco walls and wide arch windows. The simplicity of the architecture conjures up images of life in the desert, with airy spaces and sand coloured walls evoking an old world charm.

About China ClusterInternational City is a true melting pot of the varied nationalities and cultures that lend Dubai its modern, cosmopolitan air. Constructed to provide over 60,000 people with an affordable living experience, it is divided into nine distinct residential districts, with low-rise blocks offering studio, one and two bedroom apartments. China Cluster is one of them.

The structure of International City is more improved by the range of business activities, retail opportunities and tourist attractions that complement the residential offering. Expanding over an enormous 800-hectare plot, this development has produced considerable importance from many investors including retail giants, corporation companies and real estate developers. The neighbouring Dragon Mart Complex is considered the largest trading hub for Sino products outside mainland China. Another neighbouring development will be the Dubai Design Centre, which intends to become a one-stop destination for everything in the world of design and interiors.


Princess Star Real Estate Brokers

"The name of solutions of your housing needs" VISION:

Our service position will be delivered to every customer with the utmost integrity, professionalism, timeliness confidently, credibility, honesty and respect. These values are not only conveyed to our customers but are also the expected norm in the ways agents, staff, management and vendors interact. With this vision and values, we will set the standard for real estate professionals. Our success relies upon the efforts of the agents, staff and management to continually look and work toward enhancing the effectiveness of our mission. Our team works for our clients before, during and after we have fulfilled their Real Estate needs. Our team's commitment to ongoing training continually enhances our knowledge of the marketplace and ways to better serve our customer's unique needs now and into the future.

WHY PSRE?
Our local knowledge and a refreshing, proactive approach has proved to be an attention for people looking to buy, sell, rent or let properties in the freehold region. . Greatest Asset our experienced, hardworking and engaging team to guide you through the process and complexities of buying, selling, renting or managing a property in the area. . Networking we are well networked with the market leaders and inventors. Access to knowledge gateways providing by major Real Estate research companies. . Dedicated team to get an update with the latest Real Estate research, news and regulations. We Work with clients as a partner and make sure to save their interests and profitability.



Dubai International city is a country-themed architecture of residences, business, and tourist attractions. Spreading over an area of 800 hectares (8 million square meters), the arrangement of the city is inspired by the traditional carpets of the Middle East. Once completed, the project will contain studio and one-bedroom apartments and accommodate over 60,000 residents. Dubai International City is located in the Al Warsan region of Dubai, opposite the Dubai Central Fruit and Vegetable Market. It is composed of 485 buildings embraces the residential districts of Central Business District (CBD), Persia, Greece, Spain, Morocco, England, France, Italy, Russia, China and Emirates. Apart from these districts that were initially planned for Dubai International City namely Lake District and Forbidden City are now on put on hold due to the effects of the Global Financial Recession. Attractions in the city include the Dragon Mart, which is the worlds biggest machinery and equipment market.

المزايا والخدمات
نظام تبريد مركزي

مواقف سيارات

سنة إتمام مشروع: 2007

ردهة إستقبال

مسبح

غرفة بخار

ساونا

جاكوزي

مركز للإسعافات الأولية

انترنت واسع النطاق

كابل قنوات تلفزيونية

اتصال داخلي
المخططات الطابقية
Typical Floor Plan Apartment

Ground Floor