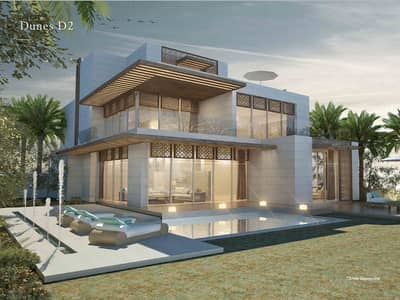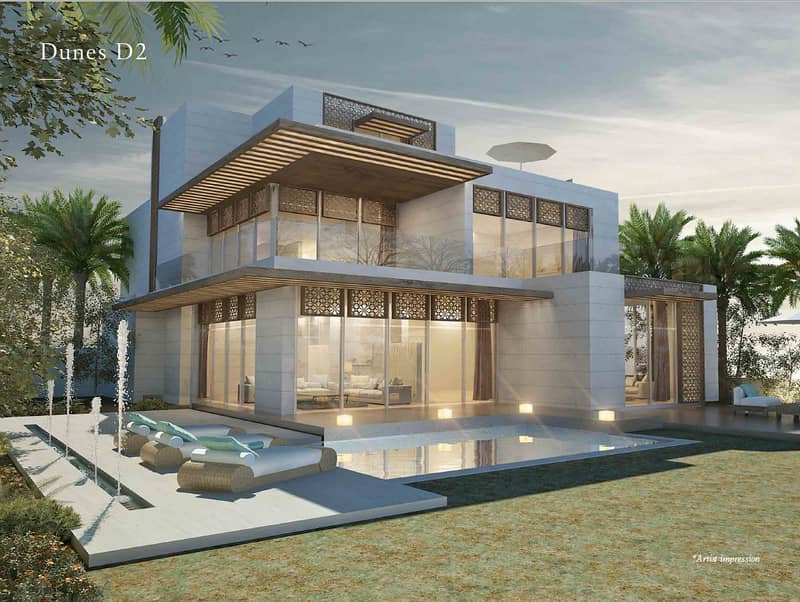 فیلا في شاطئ السعديات جزيرة السعديات 4 غرف 9170000 درهم - 4100008
شاطئ السعديات، جزيرة السعديات، أبوظبي
التفاصيل
نوع العقار

فیلا

السعر

درهم9,170,000

غرف النوم

4

الحمامات

5

المساحة

9,203 قدم مربع

نوع العرض

للبيع

الموقع

شاطئ السعديات، جزيرة السعديات، أبوظبي

الرقم المرجعي

بيوت - 881-Vl-S-0441
وصف العقار
OVER VIEW :
By uniquely embodying the provenance of the Saadiyat community with the forward-facing aspirations of Abu Dhabi, Nudras master planned destination is more than just a lifestyle location.
It is an exclusive invitation for homeowners to unleash their creativity,curating the life and home of their dreams. Nudra is autonomy in creation; legacy by design.

Acting as a center piece in Saadiyat Island, Nudras neighborly community comprises an eclectic mlange of the worlds greatest cultural institutions spanning educational establishments to world-class entertainment facilities just a ten-minute drive from Abu Dhabi. The strategic position of Nudras lifestyle destination places residents in the heart of the action by living between Saadiyat Cultural and Beach Districts, within a short walk from Mamsha Al Saadiyat with its vibrant

5 exclusive serviced land plots of approximately 2,500 sq m with an allowable build up area of up to 2,000 sq meach with a bespoke villa design available for the purchaser. 32 villas, delivered to shell and core, enabling purchasers to design and fit-out the interiors to their exact requirements. Saadiyat's only exclusive private beach access onthe Arabian Gulf. First class amenities, including a gym, infinity pool,
tennis court and childrens play area. Closed & intimate community with only 36 neighbors. Elevated views of the Louvre Abu Dhabi.

Master planned with residents convenience in mind, Nudrais an all-encompassing destination introducing a world of amenities and leisure experiences at every doorstep. With an eye for exclusivity and a dedication to re-define the conventional norms of design, Nudra comprises of 32 villa sand five land plotsThe Shores Land Plots, The Dunes and The Beach Villas.

Boasting a cutting-edge gym, tennis court, a lively clubhouse,two play parks, in addition to an infinity pool overlooking the Arabian Gulf and a verdant family park as the communitys spine, Nudra is an ideal family destination to interact, relax and unwind. All villa designs speak an authentic language of architectural harmony, infusing contemporary elegance with a modernisedtraditional feel in its layering, fenestrations, and materials. A third level roof floor or penthouse is introduced to all units to provide a private family space directly taking in the tranquil views of Saadiyats water & its lively cultural district.

restaurants and world-class shopping experiences, in addition to its easy access to local institutions including Cranleigh School Abu Dhabi, Saadiyat Golf Club, as well as The St. Regis and Park Hyatt Beach Resorts.
Nudra offers a rare experience that caters to the mind,the body and the soul. Surrounded by many of the capitals cultural land marksin every direction, residents can forge a cultural connection with the world by living minutes away from the Louvre Abu Dhabi, Manarat Al Saadiyat, future Guggenheim Museum and several culture centers that guarantee to inspire and delight. As Abu Dhabi looks to solidify its future of aspiration and innovation, Nudra gives its residents the chanceto create a lasting legacythe first chapter of the new story of Abu Dhabi.

The Shores:

The five serviced land plots allow complete flexibility of design within the developers prescribed development controls or alternatively,the purchaser can utilize a bespoke villa design created for each of the plots. The architecture of the villas is carefully considered.

The Beach and The Dunes

Villas are all personalized, and the remaining villa governed by their context on site, split into two types of Beach Villas and two types of Dune Villas. Nudras key distinguishing factor lies in the opportunity for residents to design their own home interiorsas The Beach and The Dunes villa sat Nudra are to be delivered to a shell and corefinish. This means that the main construction will be handled by the developer but you will have the
freedom to design and fit out the layout to your own requirements while adding the services and finishes of your choice. There will be a team of recommended professionals available to assist you with the process of interior
design and fitting out of your home.
حاسبة التمويل العقاري
قم بحساب قيمة القسط الشهري لهذا العقار
إجمالي مبلغ القرض
درهم
10,043,656